Higher education marketing has changed. Enrollment rates are continuing to decline but the options for students are increasing. The amount of online courses and other digital education services that are on the rise are driving brick and mortar institutions to expand their options for students in terms of flexibility.
Just like every consumer today, students and their parents are doing most of their research before they ever come in direct contact with a school. Prospective students and parents rely on the internet as their primary source of information.This makes traditional marketing efforts tv, radio, direct mail, print ads, etc. even less effective.
Students no longer wait for relevant materials to arrive in their inbox. The view books, pamphlets, and newsletters that schools sent out do not work anymore.
Because traditional outbound tactics aren't where the students are, it's time revamp higher education marketing. Inbound marketing is a more personalized approach and uses digital capabilities to execute targeted personalization strategies. This is done by delivering online content to attract and delight potential students and their parents. Inbound marketing is a great and effective way to increase student enrollment.
Inbound marketing helps you attract and effectively talk to the students that you are trying to reach, about the things they want to hear about. Inbound takes them from anonymous website visitors to qualified applicants. You can learn more about inbound marketing by reading Learn to Speak Inbound: 28 Inbound Terms You Should Know.
Hubspot is a marketing automation software and is a great way for higher education marketing to turn those visitors into applicants effortlessly and seamlessly. HubSpot can help higher education institutions attract higher quality traffic to their website, convert them into prospective students, and continue on to nurture them into applicants. There are four steps in the HubSpot Inbound Methodology and each step is applicable to higher education.
The Inbound Methodology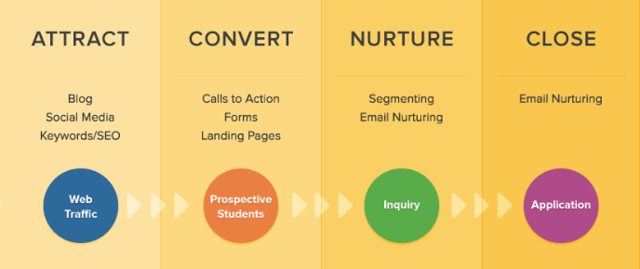 ---
---

Attract
Qualified Prospective Students
The attract stage is all about getting the right prospective students to your website. Take the existing content that you already have, or create new content to attract traffic to your site. Increase the awareness of the programs that you offer with blogging, social media, microsites, and your website.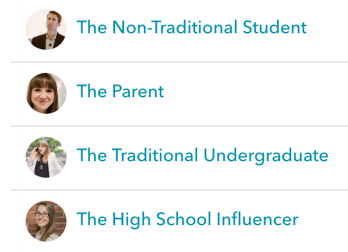 In order to identify the right student for your institution, you need to develop a student persona. A student persona is a semi-fictional representation of your ideal student based on market research and real data about your existing students. Consider demographics, behavior patterns, motivations, and goals.
HubSpot allows you to create multiple personas within their platform and track the performance of each one, right on your marketing dashboard.
Having great content is one thing but now you need to get it to your personas. Do this using search engine optimization (SEO) & keywords. The placement of your website or blog in search results basically determines whether or not you will get found online through organic searches.
HubSpot gives you SEO tips in real time so it is easy to optimize your website, blog, or content with keyword suggestions. You can identify what keywords are driving traffic and conduct research to discover other ranking opportunities for your website. You're also able to see what your competitors are ranking for and how you compare to them.

Convert
Personalize Relationships with Prospective Students
The convert stage is about transforming your anonymous traffic into known visitors. Create unique content that is customized for your audience to engage them in each stage of the admission cycle, intended area of study, of website activity.
A student converts when they give their information in exchange for information. This is called a conversion point. Students will fill out a form on a landing page in exchange for an offer, which is just another word for a piece of education content.
HubSpot has a built-in call-to-action (CTA) tool. These are normally at the end of blog posts but you can put them on a regular site page. In HubSpot, you can create and personalize CTAs for each visitor in order to increase conversions.
The CTA takes the student to a landing page, where they fill out a form. Within HubSpot, you can create different landing pages that, just like CTAs, are personalized to each separate visitor. You can track the performance of each landing page within HubSpot and dig deeper to see how many visits, contacts, and customers each page generates.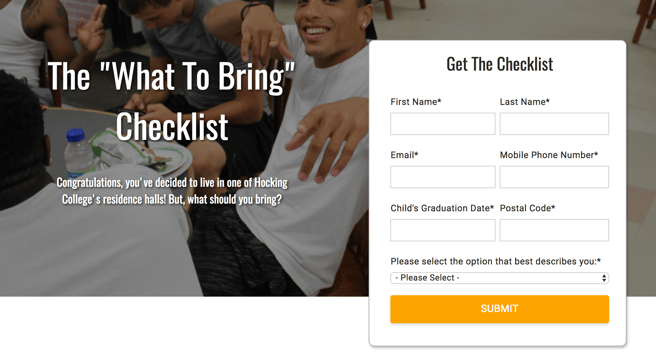 After the student submits the form, they are redirected to a thank you page. This is where they can click a link to download the offer. It's important to also email the visitor the offer just in case they are on their phone. A thank you page is a great place to include a secondary CTA to keep the visitor on your site and keep them engaged.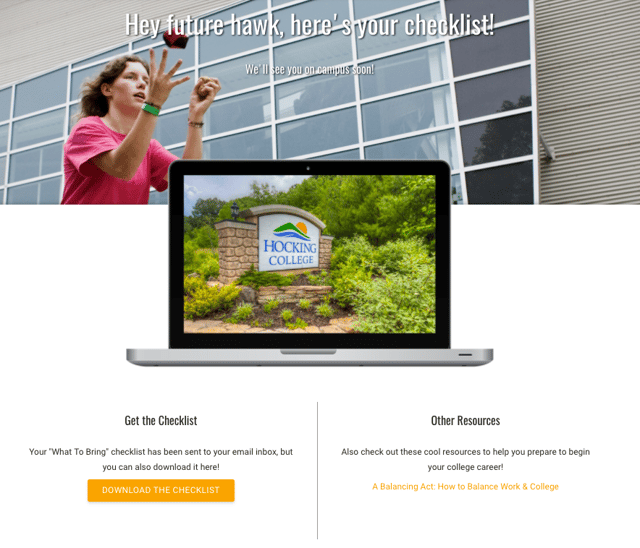 Nurture
Speed Up the Enrollment Cycle
Nurturing is all about getting students from the right to the left. Develop multiple conversion points to tailor each campaign and reduce the length of the time between the first visit of a prospective student and the point at which they submit their application.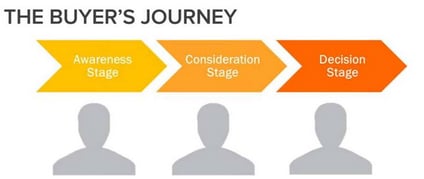 Marketers use workflows that are pre-planned to nurture their leads. A workflow is intended to help you automate and scale your marketing interactions and is easily set up within HubSpot. Each time a lead moves through the buyer's journey, they are moved to the next stage within the workflow.
Close
Measure Campaign ROI with Unparalleled Accuracy
Closing means turning visitors into students. Using closed-loop analytics, you can directly attribute enrollments to each marketing campaign, This provides a 360-degree view of a prospective student's journey.
Not every lead will become a customer. As the leads move through the buyer's journey, it's important to keep giving them information, helping you prove to them that you have the answer they are looking for. Once they have applied and committed, then you have closed that lead.
---
HubSpot integrates each step of the Inbound Methodology so smoothly and easily that it'll feel like you've been using it for years. Whether it's tracking your ROI or having better insights into your prospective students, HubSpot is a great tool to make sure new students keep enrolling, year after year. If you'd like to know more about the HubSpot Growth Stack, which is a set of free marketing software tools that can help you reach your full potential, read more about the marketing, sales, and CRM software.