USA Triathlon has changed how they handle sponsorships, and CMO Chuck Menke is the mastermind behind it.
In his role as director of marketing and communications, Menke doubled USA Triathlon's sponsorship revenue, with a 31% year-over-year increase in 2013.


Chuck Menke graduated from the University of Missouri's School of Journalism and has written for national media outlets, including USA Today. His professional background includes nearly 19 years of high-level sports marketing and communications experience, including the U.S. Olympic Movement, the National Hockey League, and NCAA Division I Athletics.
USA Triathlon hired Chuck in February 2010 as director of marketing and communications. In his role as director of marketing and communications, he doubled USA Triathlon's sponsorship revenue, with a 31% year-over-year increase in 2013.
In early 2014, he was promoted to Chief Marketing Officer where he is responsible for all strategic marketing efforts and directing all branding, event marketing, and membership acquisition and retention. He will also guide public relations initiatives and USA Triathlon Magazine, as well as social media and creative services.
The Magic Behind the Marketing
So what has been the secret ingredient in growing USA Triathlon's sponsorship revenue? Menke led efforts to broaden USA Triathlon's partner portfolio by signing on non-endemic sponsors.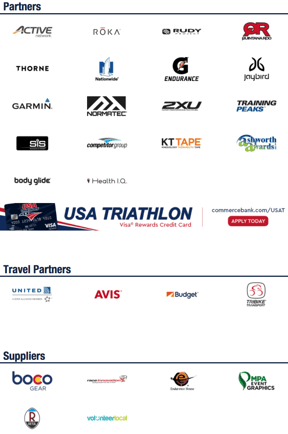 Endemic advertising refers to an ad that is natural to its market. It fits, it belongs, and it presents a natural connection with certain industries or markets. Menke pushed USA Triathlon to look at sponsors that weren't directly related to the sport, but that had a clear value for the demographic that participates.
Not only has broadening their portfolio of sponsors helped grow their revenue, but how USAT works with their triathlon sponsorships is invaluable. Obviously, the brand already has the competitive advantage of being the governing body for the sport but that's not the only reason they have such successful sponsor revenue.
Instead of pushing companies to make a major media buy that reaches a huge amount of people (and with a hefty price tag), USA Triathlon is able "to deliver a highly desirable demographic that is cost effective and targeted, on a silver platter," said Chuck.
But wait, there's more...
A broad portfolio of triathlon sponsors is great, but what USA Triathlon is really good at is retaining their sponsors. Why exactly do businesses keep coming back to USAT year after year? According to Chuck, "their relationships are built upon delivering value".
Working with their sponsors isn't a rinse and repeat cycle, and no sponsorship is cookie cutter. USAT works on identifying the customized goals and objectives for each sponsor, and then offering a highly targeted and specific system for that brand.
So, What Does The Future of The Sport Hold?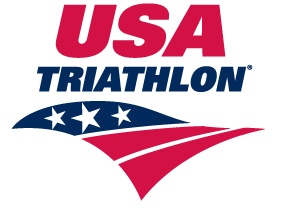 When you have the CMO of the governing body for the entire sport of triathlon, you can't not ask him about the future of the sport. Unfortunately, most major business owners in the industry have probably seen some less than promising numbers recently, but don't despair.
Chuck notes that the sport overall has seen a plateau in participation and revenue for the past 3 years, and it isn't just impacting triathlons, most sports have seen this trend. But for triathlons? We're going to hit the bottom this year and start racing right back up.
As the national governing body, USAT is trying to help grow the sport again and help with the uptick. They have created a strategic plan with four key areas to address.
PARTICIPATION & MEMBERSHIP GROWTH:

Increase participation and grow USA Triathlon membership through strategic partnerships and efforts to reach and engage target populations, while maintaining a focus on member retention.

MARKETING & BRAND THAT INSPIRE:

Strengthen brand recognition and stature, improve value perception, inspire members and non-members and generate revenue to support the USA Triathlon mission and strategic priorities.

CONSTITUENT ENGAGEMENT:

Meaningfully engage constituents to strengthen partnership and connection with USA Triathlon.

CULTURE OF EXCELLENCE:

Develop organizational competencies and culture to cultivate professionalism and excellence in all aspects of business and competition.
Another way that USAT is trying to assist with growing the sport is through the Time to Tri initiative.
It's Time to Tri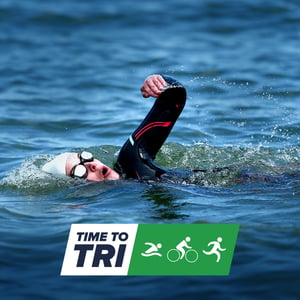 The Time to Tri initiative represents a collaboration between USAT and IRONMAN, a partnership that has never really been seen before. the initiative aims to grow the sport of triathlon by proactively supporting and inspiring beginners to complete their first race and looks to introduce 100,000 new participants to the sport by 2020.
Time to Tri wants to emphasize that completing a triathlon is an achievable goal
for everyone, regardless of age, experience level or perceived physical limitation. The website provides training and racing advice, motivational tools and other resources.
How Do I Get Involved?
Time to Tri was unveiled at the Triathlon Business International Conference in Tempe,
Arizona, on Jan. 26 — and now it is time to support and inspire beginners.
To start, you can sign the pledge and commit to sharing the site with would-be triathletes in your network. After signing, you'll have access to a collection of digital assets that were created for you for public rollout and promotions.
NR Media Group has taken the pledge and is planning to work with local business owners to sponsor a new athlete or team of athletes and provide them with an essential kit for their first race. Interested in working with NR Media Group and Time to Tri? Email Evan at evan@nrmedia.biz to get more information on how we're helping with the initiative and what our starter kit contains.
A Family Affair
The Time to Tri initiative, alongside USAT's strategic plan, is really boiling down to families. The family dynamic is critical to growing the sport right now. Some races, like HFP Racing's Fit Family Series, have already realized this.
Kids are growing up in "triathlon households" because of the boom in the sport's popularity in the early 2000's. These kids have watched their parents compete and a legacy is developing where now the kids want to participate.
There's a huge interest for the sport at the youth level but there's also a major lack of triathlons for kids out there.
To keep the sport growing, race directors and USAT will need to work together to create a collaborative effort for the success of the sport.
Interested in reaching out to Chuck about sponsorships? You can reach him at chuck.menke@usatriathlon.org
---
About The Triathlon BizCast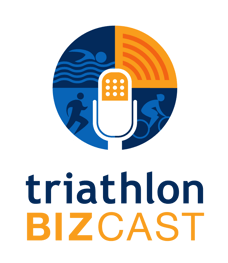 Triathlon Bizcast is the very first triathlon podcast that brings you real stories from today's top endurance sports business owners who are working to grow the sport of triathlon.

Each week our goal is to bring you stories, expertise, and experiences from today's top business owners in the triathlon industry. Our interviews will run about 20-30 minutes in length – the perfect length for your training runs, short hit rides or even your daily commute to the office.


A Thank You To Our Supporters
---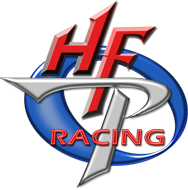 Founded in 1988, HFP Racing has been growing the reach of triathlon by serving families in the multisport community for more than 25 years. The Fit Family Series is America's longest running multisport series, and features seven summer weekend events that offer a Kidz Triathlon & Duathlon on Saturday followed by a mini, sprint & Olympic distance triathlon and duathlon on Sunday.