PurplePatch Fitness offers everything from triathlon training programs, to camps, to personal coaching.
Matt Dixon, the CEO & Coach at PurplePatch Fitness has a unique training philosophy that comes with its very own vernacular, and the results speak for themselves.


Matt Dixon came to the US on a swimming scholarship with a quest to make the national team. He made it to the Olympic Swim Trials as a finalist, but after training himself into a fatigue, he retired at "ripe old age" or 22 and started coaching swimming.
According to Matt, he is the "perfect example of how to do a professional triathlon career very very poorly".
Hitting His Purple Patch
A lot of athletes can probably relate to the same issues that plagued Matt early on in his career. A focus on recovery time and nutrition was really just lip service in the industry and it ended up ending Matt's career before it even started.
This background has formed the backbone of his coaching philosophy, the Purple Patch Pillars of Performance, a much broader and customized approach to reaching peak performance than conventional endurance and triathlon coaching. Matt used this experience as a catalyst to dig into his passion for coaching and start helping other athletes, including 2016 IRONMAN 70.3 World Champion, Tim Reed.
When Tim reached out to Matt, he was winning races and making it to the podium, but Matt knew that there was so much more to Tim as an athlete. For Tim, it was important to realize that he wasn't just an athlete, but also a family man, so training 30-35 hours a week wasn't really giving him the ROI on performance or in his personal life.
Matt helped Tim in the same way that he helps many of his clients, by "nailing the basics" and getting the fundamentals right before adding more complications to their training program. By focusing on high variance training, proper recovery, and great nutrition, Tim had a balanced program that helped elevate his performance.
According to Matt, "When any athlete has an appropriate program that has proper strength training and conditioning, nutrition, and recovery, they excel every time."
---
---
PurplePatch Pillars of Performance
PurplePatch's triathlon coaching is built around pillars of performance that help to set an athlete up for maximum success.
Every triathlon training program focuses on the following essential pillars:
Endurance
This is the sport specific demand placed on the body to trigger adaptations in the areas of swimming, biking, and running. The purplepatch focus of this training is to achieve the necessary volume while combining it with healthy lifestyle practices to avoid accumulated fatigue and improve performance.
Functional Strength
Functional strength is resistance training to target mobility, stability and strength to support and improve the movements necessary for a specific sport. Proper and progressed functional training can improve your biomechanics and efficiency of different muscle groups which all lead to more athletic movements, improved performance, and injury prevention.
Nutrition & Fueling
Nutrition and fueling are what purplepatch fitness uses to highlight the specific purposes of calories intake. They are distinct, yet synergistic aspects of an optimal nutritional approach to support training. Fueling describes the calories needed to successfully complete a training session or event.Nutrition will encompass the remainder of an athletes diet, outside the fueling window.
Recovery
Recovery is the body's physiological process to compensate for the demands of a progressive training load. Physiological adaptation (e.g. metabolic rest & rebuilding) of the body takes time and must be structured in order to elicit the changes that will optimize athletic performance.
So, What is A "Purple Patch"?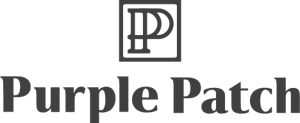 The mission at the company is to empower and educate everyone to reach their athletic potential and, in turn, their human potential. Reaching this potential opens a gateway to helping someone thrive. That's where the term "purple patch", which is a common term in England but not in that states, comes in.
To have a "purple patch" is to have a period of excellent performance, where everything seems to go right and work properly. It's a run of success or good luck.
For Matt, an important part of coaching is having people buy into and trust your method, but also inspiring those people to create a community around that methodology.
One part of this community is actually what PurplePatch has deemed the "Dixon-ary". Matt has a unique library of terms so the "Dixon-ary" provides a glossary of terms and common usage of key PurplePatch words and phrases.
One of our favorites was "a donkey dipped in cement", which is what happens when running form falls apart and you lose efficiency and speed due to mechanical and muscular fatigue. These terms help foster the feeling of community and sense of belonging in the culture of the company.
Matt's Parting Words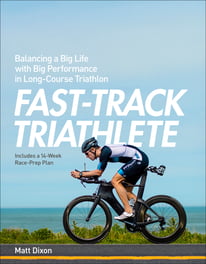 For athletes to be successful, they have to be empowered. Part of what Matt and PurplePatch really focus on for the success of their athletes is responsibility and education. These are just as important as the application of the training. Purple Patch is also about athlete development and athletes should go through the journey with the organization, not just as a one-and-done training program, but as a team.
Be sure to check out Matt's episode for even more great information on triathlon training and coaching, as well as more info on the Purple Patch Podcast and his book The Fast Track Athlete.
---
Have someone in mind that we should interview on the show?
Drop their name in the comments below!
---
About The Triathlon BizCast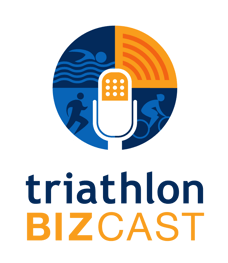 Triathlon Bizcast is the very first triathlon podcast that brings you real stories from today's top endurance sports business owners who are working to grow the sport of triathlon.

Each week our goal is to bring you stories, expertise, and experiences from today's top business owners in the triathlon industry. Our interviews will run about 20-30 minutes in length – the perfect length for your training runs, short hit rides or even your daily commute to the office.


A Thank You To Our Supporters
---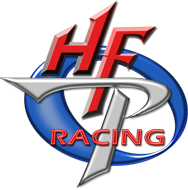 Founded in 1988, HFP Racing has been growing the reach of triathlon by serving families in the multisport community for more than 25 years. The Fit Family Series is America's longest running multisport series, and features seven summer weekend events that offer a Kidz Triathlon & Duathlon on Saturday followed by a mini, sprint & Olympic distance triathlon and duathlon on Sunday.