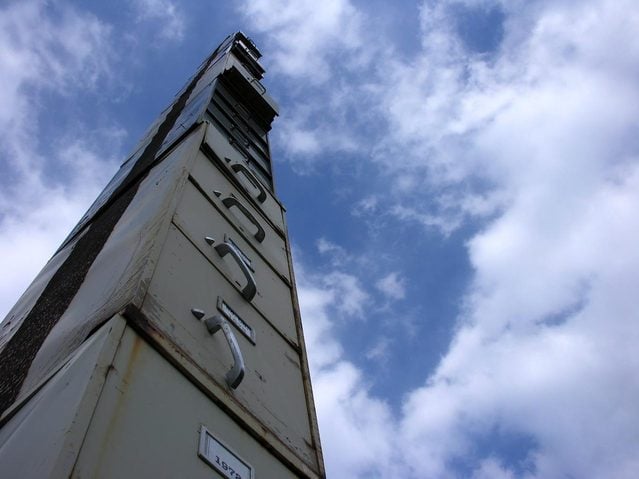 One of my first jobs out of college was in outbound sales and cold calling for a retail design company in Columbus, Ohio.
When I showed up on the first day, the receptionist politely showed me back to the office where my predecessor had spent countless hours smiling and dialing.
There sat a small desk, completely surrounded on all sides by full size filing cabinets. Mind you, this was 2005.
Relentlessly curious to see what was inside of these metal monsters, I began opening drawers, only to find folders alphabetized by company name and stuffed with printouts of web pages. In each folder, the top page had been used to capture hand-written notes from calls that my predecessor had made to contacts in each company.
For most companies in 2005, this was CRM.
The Dramatic Launch of HubSpot CRM
CRM is Customer Relationship Management, and it's the way that companies manage and maintain their connections with their clients.
CRM has come a long way since I stood in that office busting with filing cabinets.
We've seen CRM systems move to the cloud where they can easily integrate with social media and other sources of data as a means of better enabling sales professionals with information and time efficiencies.
But in 2014, with native integrations between their marketing automation software and SalesForce, the dominant market leader in the CRM space, HubSpot launched their CRM to a hushed group of BETA users comprised of Certified HubSpot Partners.
By the 4th quarter of 2014, Serge Salager published an article at TechCrunch that called out the elephant that had been present in the main ballroom at HubSpot's INBOUND 2014 conference during Brian Halligan's keynote announcement of his company's move to launch their own CRM system:
"So not surprisingly, HubSpot announced last month the launch of its CRM platform at the company's #INBOUND14 event in Boston. This is probably a poke in the eye to Salesforce by having acquired (via ExactTarget's purchase last year) HubSpot's rival Pardot."
But the biggest poke in the eye came not in the move to become a competitor in the space, but in how the company would position themselves to capture small and medium-sized business' market share.
As opposed to the common pricing models of cost-per-user or cost-per-contact-record found across most providers, HubSpot opted to price their new version of the software in a way that would really turn the heads of sales VP's.
You guessed it. Free.
7 Questions to Consider Before Jumping into HubSpot CRM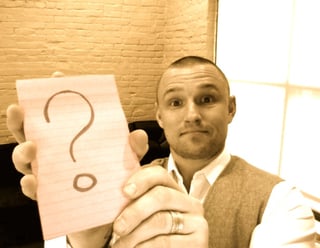 The idea for this post came from having had two meetings this week with small and medium sized business leaders who are exploring if HubSpot CRM might be a good fit for their respective sales teams.
It's an attractive option as your first CRM or even to replace existing systems like Microsoft Dynamics, HighRise or in some cases where budget is a concern, Salesforce.
With that in mind, I figured I would jot down my thoughts here in hopes that they can be a resource for those considering adoption of the software.
The list of questions and answers below represents what I've been asked by clients and prospects, as well as some of the questions my team and I had as we worked to adopt and use HubSpot's CRM.
As a HubSpot Partner, we came on right at the end of the BETA period in Q4 of 2014 and have been actively using HubSpot CRM. I spend about 7-10 hours each week working the sales platform, so take that for what it's worth.
1. What makes HubSpot CRM different from other popular CRM's?
Aside from the price tag being a key differentiator for small and medium sized businesses on limited budgets, HubSpot's CRM is loaded with features that focus on delivering fast and simple ease of use and that automate mundane tasks related to the upkeep of any sales pipeline.
For me, the biggest differentiator is rooted in the systems ability to seamlessly integrate with Gmail, bringing the full view of CRM contact record data right into my email inbox where I, and many others, spend the large majority of my day.
Out of the box, some of the key benefits include:
Multiple views and drag and drop functionality for deal tracking through customizable funnel stages.
Robust contact records that share the same database as the marketing suite.
Company records that allow for easy addition of staff as contacts.
Automatic data population in records for company and individual records.
Advanced filtering capabilities for customizable dashboard views.
Advanced search features that allow you to save significant time locating contact records.
Complete sales calls, send emails, log personal notes, attach files and even tag other users for communication on prospects.
The list is much larger, so I've included a video that HubSpot released in late 2014 that describes some of the reasoning behind these features and many more. Give it a look...
---
2. Will using HubSpot CRM make my sales team more effective?
In my opinion, yes. One of the systems most useful aspects for sales professionals lies in its capabilities for data enrichment. When a user enters a new contact or company, HubSpot CRM automatically fills in basic company details that are pulled from a database of more than 17 million companies.
As more and more information is added to the contact records, the CRM will automatically provide users with recent, relevant news stories related to companies they are tracking, allowing the sales professional to begin a new conversation with a contact after periods of no communication. Likewise, HubSpot CRM has been designed to suggest similar businesses, based on the companies a user is tracking. If you can't get the door open at your top prospect, HubSpot's data enrichment allows you to easily start the sales process with their competitors.

In addition to scraping company information, the data enrichment feature includes the automatic importing of social media data to users' contact databases in terms of profile info and even recent updates.
---
3. Are there any hidden or additional costs to HubSpot CRM?
While I won't say that the costs are hidden by any means, HubSpot's revenue model around the CRM is actually pretty brilliant.
The CRM is provided for free as a gateway drug to get you in and using the system. HubSpot is then betting on the fact that throughout the experience, they can upsell you on adopting other sales tool add-ons.
---
---
4. Can I use HubSpot CRM without using the marketing automation platform?
Yes, and you can start your account here. This is actually a good offer for both users as well as HubSpot. HubSpot is making a bet that their CRM software is so good that it will help change your sales process and ultimately win your business. When that happens, you may end up also considering adopting their marketing automation suite as a paid user.
Either way, when you sign up for your free account of HubSpot CRM, keep in mind that the company now has you as a Marketing Qualified Lead (MQL) in their database. You can expect some nurturing emails to entice you to explore their other products.
---
5. Is there a limit to HubSpot CRM users?
There is no limit to the number of users you can add in as CRM users, which is the same model HubSpot follows for the marketing suite.
But, as I mentioned above, if you want to use any of the more premium sales tools, you'll end up paying into a fairly standard price-per-user model that you see from other leading CRM's.
---
6. Does HubSpot CRM work well for large sales teams?
While I am sure that the product team at HubSpot would disagree, from my perspective HubSpot CRM is well suited for sales teams of less than 20 people. This positions the system as a very attractive option for small, midsize, and even smaller enterprise-level companies.
That said, if your reading this from behind the desk of a large company with upwards of 50 to 100 sales associates, it may be worth sticking with a system like SalesForce who is likely to already have your CRM business.
The folks over at FullFunnel Marketing have a well-written blog post that highlights questions that can help you determine whether you should opt for HubSpot CRM or a CRM designed for larger-scale sales organizations.
The good news?
Like I mentioned above, HubSpot's marketing automation does have fully developed native integration with SalesForce, and you can also work with companies like BedRock Data (a start up that actually was a spinoff of HubSpot) to enable more customized integrations. If you have teams of developers in-house, HubSpot's CRM operates on an open API that will allow you to build your own integrations. At the very basic level, you can also set up more limited integrations via "Zaps" using Zapier.
---
Who Should Consider Using HubSpot CRM?
HubSpot has designed a great CRM system with their target customers of small and medium sized businesses in mind.
While the system is robust, if you are a larger enterprise with a sales force of more than 20 people and a mature sales process in place, then the move to HubSpot CRM only make sense if your goal is to reduce your technology budget. In the end, the effort may not even justify the savings and there are great integrations available with a variety of CRMs.
Like with any software adoption, whiteboard out and document your desired sales process. Taking the time with your sales force to work through this planning before ever jumping into the software will help you avoid a "garbage in, garbage out" scenario.
And by all means, if you have additional questions we can add to this FAQ or you want to share your experience in housing HubSpot CRM, feel free to leave your comments below.