Last week, I had the pleasure of spending a few days in the beautiful Palm Springs, California for the annual Converge 2017. Now, I don't know about you, but getting to enjoy a few days of 70 degree weather and sunshine is truly special when you're from Ohio.
The Converge conference is a higher education marketing conference that promotes a focus on digital marketing and sales for enrollment and advancement professionals in Colleges and Universities. The event brings a sizable yet intiment crowd of thoughtful people together for three days of learning, networking and interactive workshops.
This year, I got the privilege of speaking with the Converge Conference's opening keynote speaker, Mike Petroff. Mike is the Senior Associate Director of Content Strategy at Harvard University.
---
Like what you hear? Subscribe to The Digital Skillscast
---
Meet our featured guests
Ann Oleson - CEO & Founder, Converge Consulting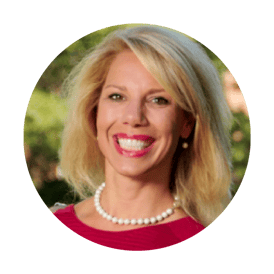 Ann is the CEO and Founder of Converge Consulting and has been working in the higher education industry for over 15 years.
In her role as CEO, she leads her team in building innovative marketing campaigns for higher education clients across the country and is working to lead the conversation around new trends in higher education marketing.
Jay Kelly - President & Co-Founder, Converge Consulting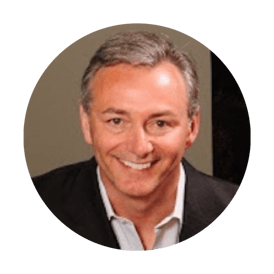 As the President & Co-Founder of the company, Jay leads in developing the strategic vision for the business. He also plays a role in business development and client services.
He has spent a large majority of his career in advertising helping to transform brands such as Ford Motor Company and Nissan. Ann and Jay were the hosts of the conference as you heard in our podcast above.
Hayley Warack - VP of Digital Strategy, Converge Consulting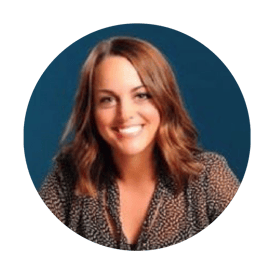 As the VP of Digital Strategy, Hayley leads Converge's strategy team for developing and implementing digital strategy for higher education clients across the country.
According to the Converge website, her experience has led her to work with over 200 businesses and 30 higher education institutions on their digital marketing efforts.
Brittney Dunkins - Director of Content Strategy, Converge Consulting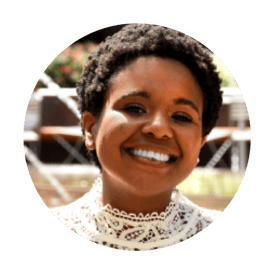 As the Director of Content Strategy, Brittney leads the Converge team in developing content for blogs, websites, and other mediums for a range of clients.
She currently has more than 5 years of editorial experience with Converge and loves to help clients tell their stories in a unique and compelling way.
Mike Petroff - Senior Associate Director of Content Strategy, Harvard University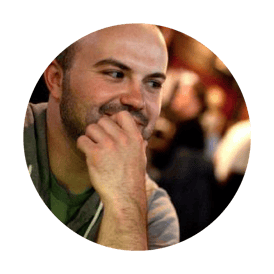 Mike is the Senior Associate Director, Content Strategy at Harvard University.
He plays a pivotal role in finding innovative and effective ways to bring Harvard University content to the world as a strong partner to the editorial, creative/multimedia, and media relations teams. This involves primarily leading the university's communications and public affairs efforts.
On a daily basis, Mike and his team brainstorm, design, and deliver approaches for content to live on digital platforms. They also manage creation and curation of content for Harvard.edu, the Harvard Gazette, and associated sites. It's safe to say he has his hands in a little bit of everything when it comes to content.
Mike recently presented at the Converge conference. His session covered: Developing A Distributed Content Strategy: Where Are We Now, and What's Next? It's evident that he has experience from speaking at a variety of marketing conferences.
More about Converge Conference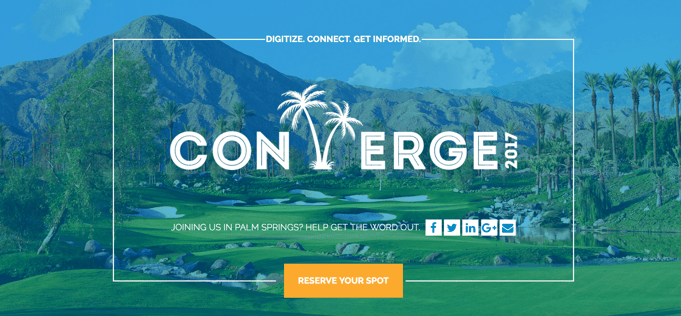 Converge 2017 was the third annual higher education marketing conference, hosted by Converge Consulting. Converge is a digital marketing agency for higher education. They help their clients with a range of services including inbound marketing, website design, content strategy, paid advertising, search engine optimization and analytics.
They work with a variety of higher education clients from Northwestern University to UCLA which is why their conference is strictly focused on higher education.
This event brings higher education professionals together from all over the country for a few days of intense learning, networking and more. If you work in higher education marketing, recruiting or even admissions, you should definitely be sure to plan for next year's conference in Atlanta, GA.
Other than a few days of sunshine, you and your team will have opportunities to
Inbound Marketing
Learn how to apply the inbound marketing approach to your college or university's marketing and recruitment program. This conference has the gusto to help you and your team gain a new understanding on how to attract and convert prospective students and ultimately delight them into proud alumni.
Keynote Speakers from Colleges and Universities
Hear real stories from a variety of prestigous universities around the country and meet the people who tell those stories. Content creators, inbound marketers, data gurus and more will come together to share the latest trends, technologies and strategies that are impacting marketing in higher education.
Multiple Networking Opportunities
Of course, what's a conference without the opportunity to network with hundreds of individuals in your industry? Meet the CMO's, Deans, VP's of Enrollment as well as a handfull of agencies and technology companies who make up the driving force behind the industry.
Leading Edge Recruitment Strategies
If you show up, you'll learn how to overcome some of higher education's toughest marketing and student recruitment challenges. Get schooled on how to attract the most qualified students to your website - both traditional and non traditional - and convert them into leads and ultimately into enrolled and accepted students.
Interactive workshops
Converge 2017 offered multiple opportunities to step away from the normal conference "cavern" setting and get hands-on experience through a variety of interactive workshops. Whether you want to learn more about Google Analytics, HubSpot, or other rising digital marketing technologies, it's possible at the Converge conference.
The Converge team is already in the process of planning their next conference which is Converge 2018. This event will take place in Atlanta, Georgia. Dates will be announced soon.
Other Higher Education Marketing Conference Details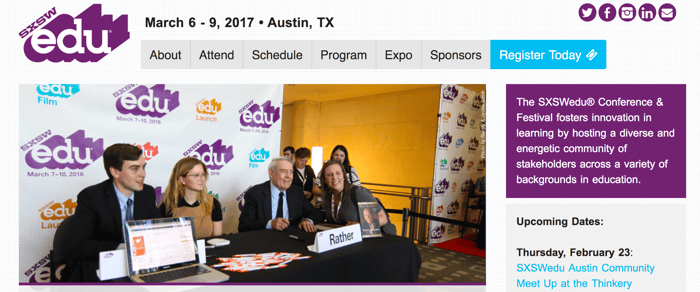 When: March 6-9, 2017
The seventh annual SXSWedu (affiliate of South by Southwest) returns to Austin, Texas, March 6-9, 2017. This four day event is comprised of interactive keynote sessions, workshops, networking and other opportunities for higher education stakeholders.
Pricing:
SWSXedu Badge: $545

When: August 4-6, 2017
The American Marketing Association's Summer Conference is focused on marketing scholars. Gain the opportunity to interact with and learn from some of the most knowledgable faculty in higher education today.
Pricing:
Member Price: $475
Non-Member Price: $775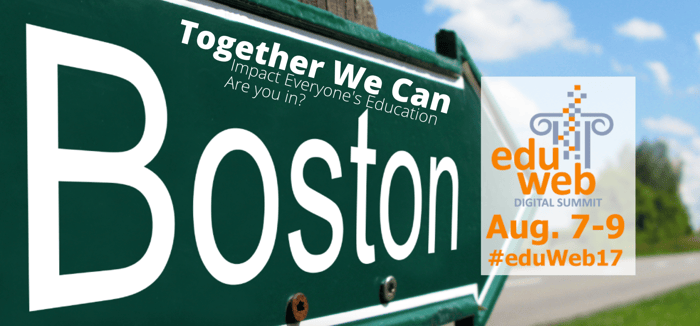 When: August 7-9, 2017
The eduWeb Digital Summit has established itself as one of the premier higher education marketing conferences out there. This year's event takes place August 7-9, 2017 in Boston, Massachusetts. Topics and tracks include:
Content and email marketing
Web tools and hacks
Social media
Using data and analytics
Web/mobile design and strategy
Pricing:
Early-bird Registration: $870
Standard Registration: $995
Workshops: $195
Master Class: $395 w/ conference; $595 class only

When: September 25-28, 2017
Although we may be a little bias, Inbound is an amazing opportunity for higher education professionals to learn more about inbound marketing and how it can help with recruitment/enrollment efforts specifically when using HubSpot's marketing and sales software.
Disclaimer: Inbound is not a higher education focused conference but is extremely beneficial for any marketing or sales professional.
If you are higher education marketer, you and your team can learn about the HubSpot Education Partner Program at Inbound. This program essentially gives faculty and administrators the tools and resources they need to transform the way they teach marketing and sales courses.
Our team attended Inbound 2016 last year. Click here to learn more about the conference and our experience.
Pricing:
Pricing for Inbound consistently changes depending on the time in which you register. So I've included the STANDARD pricing for the event not including any discounts.
Community Pass: $599
All-Access Pass: $1,699
VIP Pass: $2,199
---
---

When: October 8-11, 2017
The HighEdWeb is a conference created by and for higher education Web professionals. From web developers to marketers and designers, this four-day event consists of high profile presentations, workshops and networking opportunities.
This year's conference takes place October 8-11, 2017 in Hartford, Connecticut at the Connecticut Convention Center.
Pricing:
Early-bird Registration (April 1st - July 31, 2017): $775
Standard Registration (August 1st - September 8, 2017): $875

When: November 6-8, 2017
Next up is Confab Higher Ed. As you can see from the screenshot of the website above, this conference is focused on content strategy. Below is a short list of what you get by attending this event.
Two full days of keynote sessions
Daily breakfast, lunch and snack options
Networking opportunities
Social events
Slides and videos from the conference
Cake!
Pricing:
Conference + Workshop Pass: Starting at $1,099
Conference Pass: Starting at $799
When: November 12-15, 2017
The American Marketing Association Higher Education Symposium attracts more than 1,000 colleagues, experts and keynote speakers to explore the challenges and trends shaping marketing in higher education. This event focuses on teaching new strategies to help colleges and universities differentiate, engage, fundraise and recruit.
Pricing:
Member Price: $795
Non-Member Price: $995
Do you work in higher education marketing?
Are you a higher education marketer? If so, we know that you'd love our podcast. The Digital Skillscast is a weekly podcast covering trending in marketing, sales, technology and higher education.
With each episode, we hope to get closer to gaining the attention of higher education administrators to work to change the way sales and marketing curriculum is structured. The utlimate vision is to work towards closing the digital skills gap.
Join other smart marketers who already subscribe on iTunes, Google Play, Soundcloud, and Spreaker.
Don't forget to subscribe to get new episodes sent directly to your inbox each week or click the image below.