Every year our team gets the opportunity to spend a few days in Boston at HubSpot's annual Inbound conference. We recently just returned a few days ago and wanted to share some of our experiences with you.
Inbound 2016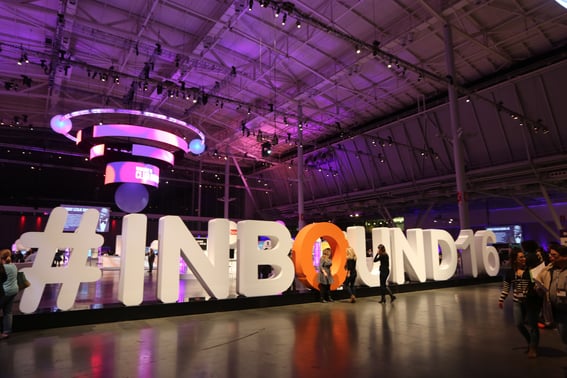 These abnormally large letters have become the staple of social media pictures around the world of people who attended the event. They make for a great resting spot too!
Gary Vaynerchuk Keynote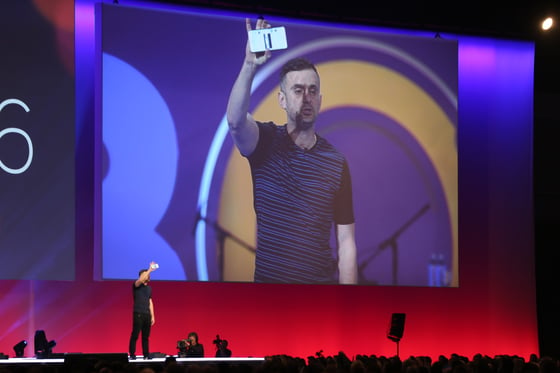 If you're a marketer or entrepreneur and don't know who Gary Vaynerchuk is, you may need to question if you chose the right career path. Simply put, Gary Vee builds businesses. He took his family's wine business and grew it from a $3M to a $60M business.
He now runs Vayner Media, one of the hottest digital agencies on the planet and is well know for delivering aggressive, dynamic keynote presentations around the world.
When in Boston...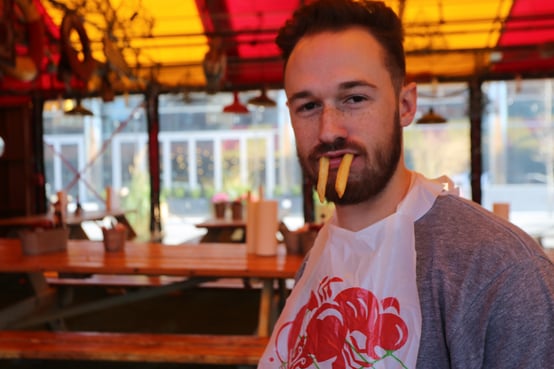 When in Boston, our team loves to dive in on some of the best lobster rolls and crab legs east of the Mississippi. If you're ever in Bean Town (Boston), check out the Barking Crab.
HubSpot Higher Education Partner Program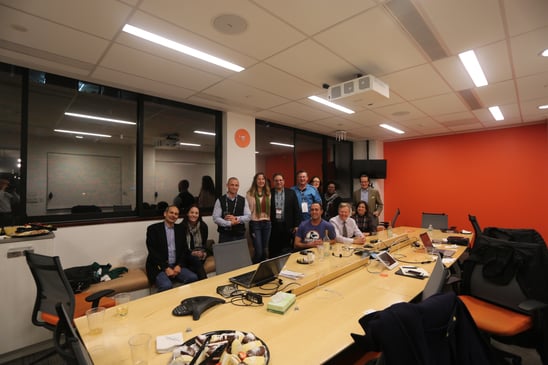 If you're as passionate about higher education as you are about inbound marketing, you will be pleased to know that HubSpot recently launched their Education Partner Program. Do you currently teach at a higher education institution? Join a network of college and university educators who are changing the way students learn marketing and sales. No fees required.
Our CEO currently teaches as an adjunct professor in the Ohio University College of Business where students learn Inbound Marketing & Sales Strategies.
Boston or Bust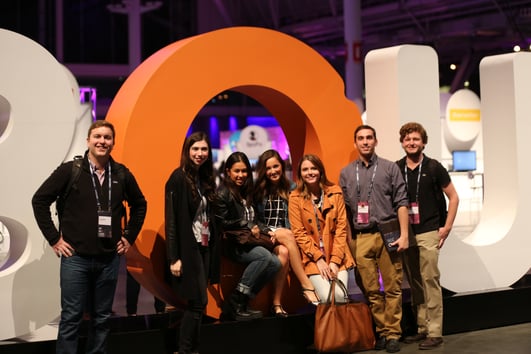 7 Ohio University students, 1 Minivan and 738 miles. This group pictured above recently received their Inbound Certification from HubSpot by taking Ohio University's MKT 4300 course. By passing their exam, HubSpot included free community passes to Inbound 2016.
If you're looking for marketing talent, you've come to the right place. Hungry for knowledge and opportunity, this group started a GoFundMe campaign just 4 days before the conference. Exceeding their goal, the campaign generated over $1,000 in donations helping the students to pay for their trip!
Let the good times roll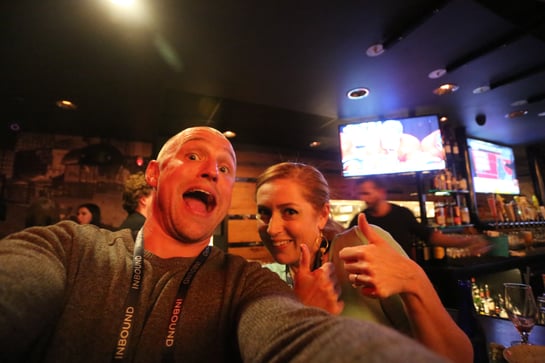 Every year at Inbound, we plan an invite-only after-party for our current clients, prospects, friends and any member of the Columbus HubSpot User Group (which we lead). A lot of planning and effort goes into making this small event great. Cheers to a great event!
OMG! It's Anna Kendrick!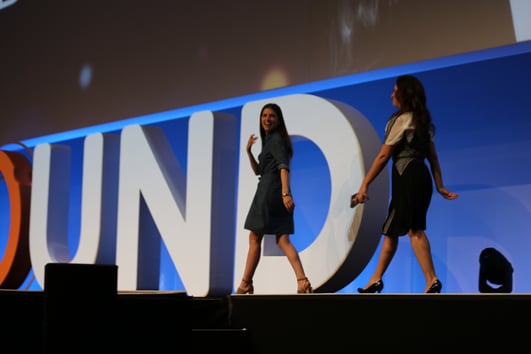 We won't say who, but a few members of the NR Media Group team are BIG fans of Anna Kendrick. Getting to sit this close to her during her spotlight session at Inbound was like a dream come true.
HubSpot CEO and Fearless Leader, Brian Halligan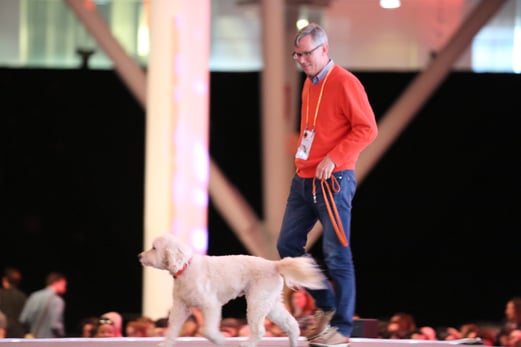 If there is one thing true about all marketers, it's that we LOVE dogs. Brian Halligan, HubSpot CEO is known to bring his dog Romeo to every Inbound conference.
Team bonding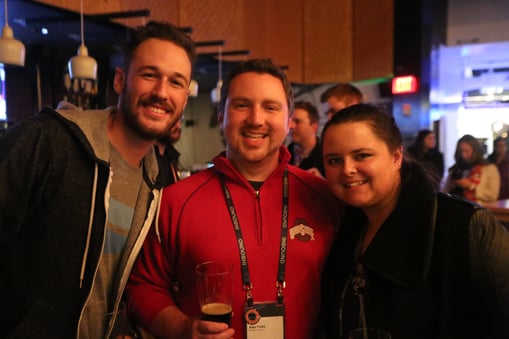 Work hard, play hard. Literally running from session to session can get pretty stressful. That's why we like to let loose a few times to enjoy some team bonding and experience the city of Boston.
Closing the Digital Skills Gap - Session by Nate Riggs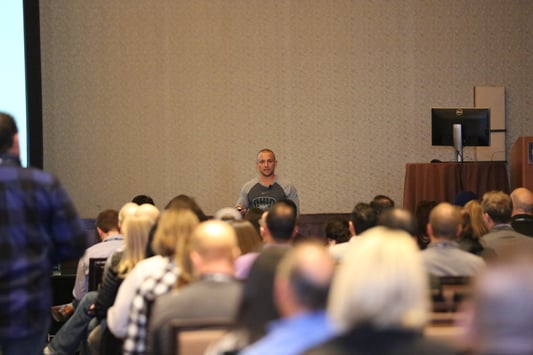 NR Media Group Founder and CEO, Nate Riggs presents his very first session on closing the digital skills gap. A subject that our entire team is working to accomplish.
More lobster please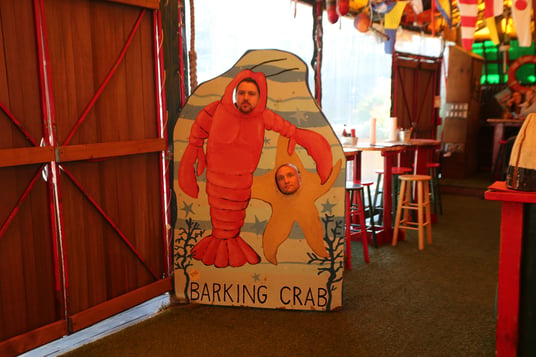 It's safe to say that our new favorite seafood spot in Boston is the Barking Crab. Please don't judge us.
"I feel like a kid again."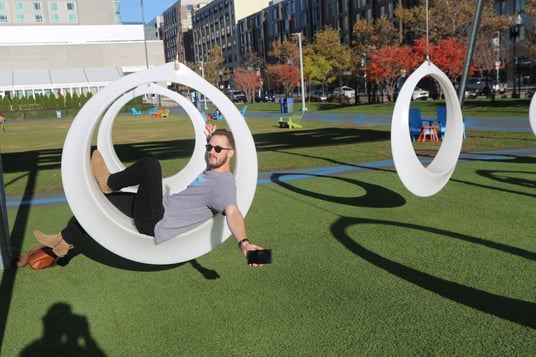 I think a majority of attendees at Inbound would admit that a major reason they will return again next year is because of these amazing swings. Can we please get a few for the office? If Inbound 2017 will be your first event, check these things out! But be ready to give up a few hours of your time because they are that addicting.
Real-life A/B Split Test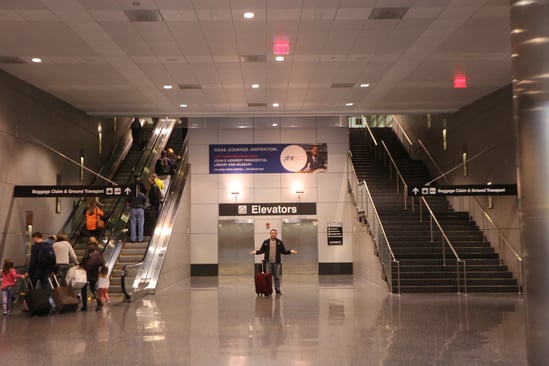 Have you ever had one of those random "ah-ha!" moments? Alex being the A/B Split Test guru that he is, had one of those moments here as we arrived at the Boston airport. The data indicates that 100% of visitors prefer taking the escalator.
Club Inbound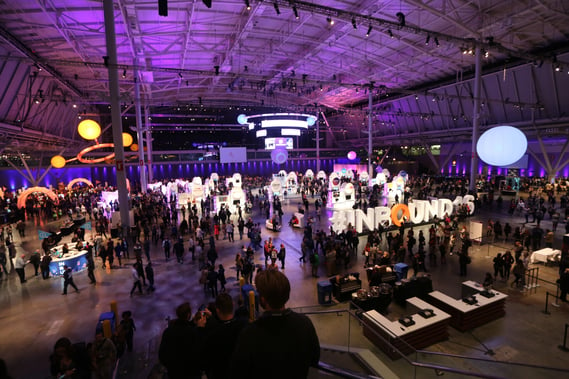 What do you get after 18,000+ marketers learn all day long? Club Inbound. At 5pm every night of the conference, the main room in the convention center turns into one big nightclub. Loud music, free drinks and endless networking. Some consider it to be heaven on earth.
Inbound = No sleep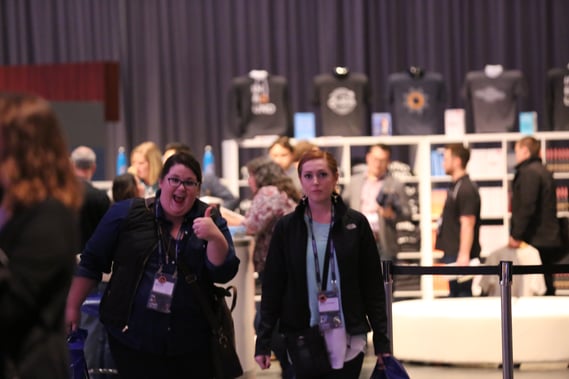 Three day conferences can become pretty taxing on the body. Between the information overload and miles of walking from session to session, your body takes a lot. We pictured this perfectly in the photo above. Sam (left) = slap happy. Melissa (right) = ready for bed after a long day.
Although we are sad that Inbound is officially over, that means only one thing. Ohio Inbound Marketing Day 2016 is nearly two weeks away! We're pleased to have a stacked lineup of keynote speakers from Marcus Sheridan to George B. Thomas and more. Do you have your tickets?