In last week's show, we brought your attention to the longest running conference series on social media education for practitioners -- the Social Media Strategies Summit.
Go back and listen if you missed it. Our guest Breanna Jacobs filled us on a special event they have developed specifically for folks in for Higher Education.
This week, we're continuing with the same theme of social media and conferences. Our guest comes from the web's most well-known source of "How To" information on the subject. Their company also produces a massive conference in San Diego each year. It's one that you should definitely have on your radar.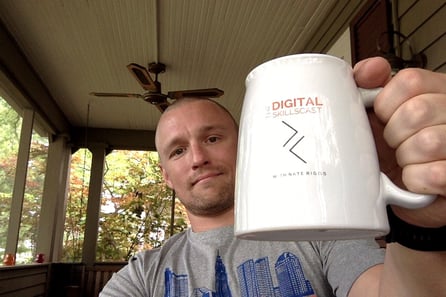 This show has covered a ton of conferences to date, both with promotional content to help you learn what's available out there for your own continued education.
We've also recorded shows live from events like the Converge Conference and Oracle's Modern Marketing Experience.
These conferences draw attendees from all over the world who represent both practitioners and teachers, often times putting them in the same room to bounce around ideas on how to develop a workforce that is savvy with new technology.
Our show today covers the world's largest, most well-known and most well-respected social media marketing conference, Social Media Marketing World. This event is one of the best places to connect with the industry's top social media professionals and creators and is produced each year by the team at Social Media Examiner.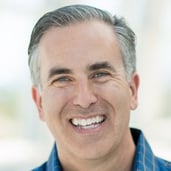 This U.S.-based media company was founded by Michael Stelzner in late 2009 and has since earned a global reputation as an educational leader in the field of social media marketing and community management. The company publishes a highly trafficked website, as well as online magazines, blogs, and podcasts about how business people can use social networks. So, go ahead and click play -- this is definitely a resource you can use...
Meet Emily Crume of Social Media Examiner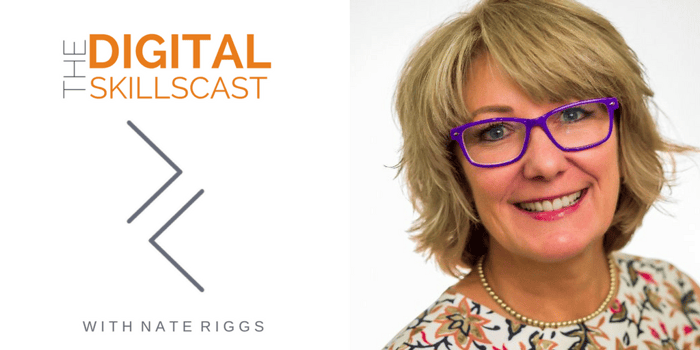 Emily Crume has been a member of the social media industry since it was in its infancy.
Before landing at Social Media Examiner, she spent time at Digg.com where she helped world-class brands benefit from this early social platform. She credits her use of social media as a personal networking tool to a key to her career advancement. As Director of Strategy for SME, Emily organizes all strategic relationships, sponsorships, and alliances for the brand.
Social Media Evolution
It's clear that Emily has been a friend of social media for a good amount of time, allowing her to observe the changes that social media has brought with it.
She's surprised (but also not surprised) about the level at which businesses have embraced the tools across multiple departments -- from marketing to customer service and even internal one-to-one communications through messenger apps. Emily believes that the speed of the direct feedback loop is what makes the medium essential in today's fast-moving business environment.
She cites product development as an example. Executive teams and product developers can now begin their process by listening to customers with more accuracy than ever before adding to the accuracy of fit in the market and to customer needs while preventing wasted costs, time and resources by simply developing products in a vacuum.
Though it's hard to predict what the next social media platform will bring, Emily believes it's very clear that visual marketing is what is highly popular among users. People's ability to create compelling content on the go has only increased with ever-advancing mobile technologies.
How to Write for Social Media Examiner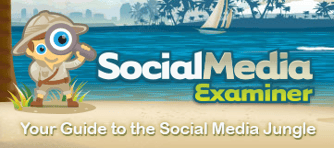 As a multi-author blog, SME seeks quality content from qualified writers. This content is uniquely developed for SME, from practitioners who have used the tactics and techniques that they are writing about in their own role. Emily describes it as long form, how-to content.
What the folks at Social Media Examiner ARE NOT interested in, is news, pundit-based thought leadership, infographics, personal opinions and points of view, trends of the moment, or syndicated content.
To make the cut at SME, your content must be immediately applicable and be positioned as a comprehensive how-to resource.
SME does publish an industry report that benchmarks the social media marketing industry and best practices.
This research is used to guide the editorial for the next twelve months. For the last nine years, SME has polled its readers and the market to see what it is that they want to know and what they want to learn about. It's very insightful and available for download.
The poll has shown some interesting insights. For instance, 62% of marketers say that Facebook is their most important platform and that most marketers are using Facebook Ads. Other top takeaways are things like Instagram's current popularity and that live-video is a growing concern for marketers - they need to learn how to just go live and engage.
Though we don't know any secrets from Mr. Zuckerberg, going live at a conference can get you most attention from users. Facebook is very invested in exposing live video content to users. They will even assist you in promoting you as soon as you go live.
Have you ever seen that notification that says "We're notifying your friends and telling them that you're live" when you begin a live video? That's Facebook actually helping you out.
Could it be that they just want more video content? It's so much easier to watch something and absorb that information that it is to read something and try to take things away from it.
Social Media Marketing World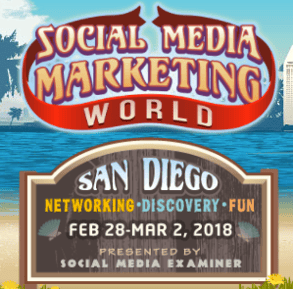 Each year, Social Media Marketing World is held in San Diego. Though the 2017 conference has already passed, the 2018 conference will begin February 28 and end March 2nd.
It will be held at the San Diego Convention Center and the goal this year is to have 5,000 attendees. SMMW is where you'll discover ideas that'll transform your marketing, your content, and your business.
SMMW is designed for social media marketers, bloggers, vloggers, podcast hosts, and live show hosts. If you don't fit into any of those categories, beginners can also find value. The industry is constantly in flux and even the most experienced marketer has to start over and you can restart the adventure with them.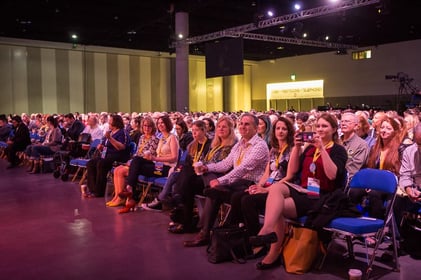 "Networking, Discovery, Fun" is the tagline for the 2018 Social Media Marketing World.Those three elements of the tagline are what SME tries to focus on.
Not only do you network with your peers, but with beginners, all the way up to experts. Connecting with others is made so easy by the networking events.
---
The 2018 Social Media Marketing World Early Bird Discount Ends Today
---
To enhance discovery, they focus on education and learning. You will learn from the leaders in different categories and subject matter experts. There are over 120 practical, action-oriented social media marketing and creator training sessions. SMMW is the top gathering of social media pros and the speakers are encouraged to be extremely accessible to the attendees.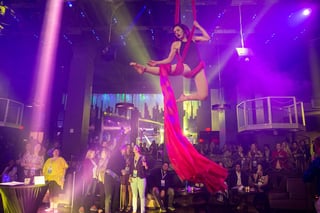 Then there's the element of fun.
The conference kicks off with a party on an aircraft carrier and there's live band karaoke. Whether you are introverted or extroverted, there are people there that will show you a good time. Plus, it's in beautiful San Diego.
You can view the full agenda for the conference now to see what there is that will interest you.
This year has focused on creating content for creators. This includes people that do live video, YouTube, vlogging, or podcasting. It's almost its own conference within the conference and this is where one can get top learnings. To access this conference, you need to purchase a creator ticket. So if you aren't interested in the social media portion of the conference, you can just get the creator ticket and come experience the focus on content for creators.
If SMMW is something that interests you, you are in luck.
Today, June 16th, is the last day for the Social Media Marketing World early bird discount. You can save $700 on all access tickets so don't hesitate to get yours - just click on the link above.
Social Media Marketing Society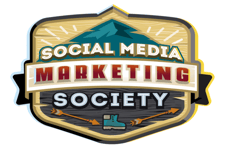 Though it's completely sold out, SME offers follow-up training to the conference. The Social Media Marketing Society is an ongoing training and a place where marketers can gather on a monthly basis to get live training in addition to networking, forums, communities, and hangouts. There are open office hours where SME is available for Q&A.
Because things change so rapidly in this industry and developers are constantly working on new ways for people to connect with social, it's hard for marketers to keep up. Because so many people struggle with it, SME tries to make it easier for them to learn with the Social Media Marketing Society, a place that is dedicated to their education. If not, marketers would have to spend their time chasing down the knowledge they needed and they'd never get their own work done.
It's safe to say that there is something for every type of marketer at SMMW. Whether you are in the trenches and working with social or you just started your own podcast, you will benefit from this conference.
How to subscribe to The Digital Skillscast
Join other smart marketers who already subscribe on iTunes, Google Play, Soundcloud, and Spreaker.
Don't forget to subscribe to get new episodes sent directly to your inbox each week by clicking the image below.