Back in 2014, I wrote about the defintion of a marketing technologist. It's safe to say that they are no longer unicorns. Oracle's Annual Modern Marketing Experience is evidence of that. Because the Digital Skillscast focuses on the gap in digital skills, what better place to help bridge that gap than Oracle's Annual Modern Marketing Experience in Las Vegas.
Each year, Oracle recognizes Oracle Marketing Cloud (OMC) customers who have used the technology to create modern customer experiences that go above and beyond in driving ROI for their companies.
Marketing technologists flood to this event each year because of their passion for marketing and the desire to bridge the digital skills gap.
Spending nearly an entire week at Oracle's annual Modern Marketing Experience means that you are bound to run into some pretty influential and smart marketers. Because the focus of the conference is all about impact, innovation, and inspiration, attendees learn how to deliver the best of their brand. You can read more about it here.
We were able to sneak in a few interviews and get clips of some great keynote speeches from marketing technologists who have experiences that stretch across the board and expertise in the digital sphere.
About Our Guests - Laura Ipsen, Elissa Fink, Jessica Gardner, and Gretchen Bulan

Laura Ipsen - Senior Vice President and General Manager of Oracle Marketing Cloud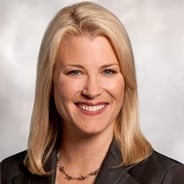 Laura Ipsen is the general manager and senior vice president for Oracle Marketing Cloud where she is responsible for leading all customer-facing aspects of OMC. This includes sales, account management, marketing, and customer support and services. Before her current role, Laura held the title of senior vice president of Oracle's industry solutions group.


Laura currently serves on the board of Monsanto and was previously the chair of the board of the Information Technology Industry Council and is a Senior Fellow of the American Leadership Forum, Silicon Valley Chapter. Laura received the "Women Making History" award from US Senator Barbara Boxer for her work in information and communications technology, sustainability, and gender diversity.

Laura obtained her bachelor's degree in international relations from the University of Virginia's Woodrow Wilson School of Foreign Affairs and studied Arabic at Yarmouk University in Jordan.

Elissa Fink - Chief Marketing Officer of Tableau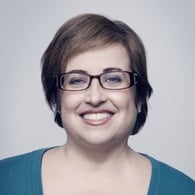 Elissa Fink serves as chief marketing officer at Tableau, a software company that offers a revolutionary approach to business intelligence and data visualization. She has over twenty years of experience helping companies improve their marketing operations through applied data analysis. Elissa has held numerous executive positions across departments including marketing, business strategy, product management, and product development.
Before coming to Tableau, Elissa held the position of executive vice president of marketing at IXI Corporation Software, which is now owned by Equifax. Other executive positions includes places such as Tele Atlas, TopTier Software, and Nielsen/Claritas and has sold national advertising for the Wall Street Journal.
Elissa is a art of the Board of the Washington Technology Industry Association (WTIA) and has spoken at conferences such was DMA, NCDM, PSAMA, and numerous others. Elissa graduated from Santa Clara University and has an MBA from the University of Southern California in Marketing and Decision Systems.
Jessica Gardner - Marketing Strategist at North American Savings Bank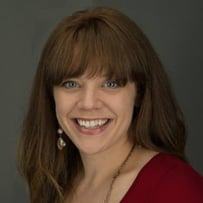 Jessica Gardner currently holds the position of Marketing Strategist at North American Savings Bank in Kansas City. Prior to this, Jessica served as director of marketing and communications for the College of Business at Ohio University. She has worked in a number of roles in numerous industries, including TTI FLoor Care North America, MTD Products, and Matco Tools. Jessica has a degree in communications from Hiram College and an MBA in business administration and management from Ohio University.
Gretchen Bulan - Education Marketing Specialist at Oracle's Marketing Cloud University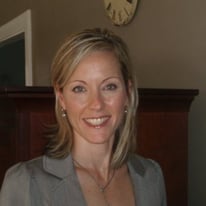 Gretchen Bulan is an Education Marketing Specialist at Oracle's Marketing Cloud University, the training cloud for all OMC products. Before coming to Oracle, Gretchen was an inbound marketer at Modgility in Westlake, Ohio. While her time in northeast Ohio, Gretchen has also been a personal trainer, a lifestyle coach, and an independent communications consultant. Gretchen received her bachelor's of science in journalism from the E.W. Scripps School of Journalism at Ohio University.
Laura Ipsen was the opening keynote on the second day. She positioned the overwhelming state of today's marketing technology through an image that is probably familiar to most of today's marketing professionals - the Marketing Technology Landscape.
If you aren't sure what the graphic below actually is, allow me to help. Scott Brinker of chiefmartec.com first created the Marketing Technology Landscape infogrpahic in 2011 to visually express the explosion of software in marketing.
As you may have guessed, the options available have drastically grown to what you see below. In 2011, only 150 companies made their way onto the landscape. It first started out with three categories - external promotion, customer experience, and marketing management.
Now there are 3,874 companies that have found a spot on it
.

There are now six categories - advertising and promotion, content and experience, social and relationships, commerce and sales, data, and management.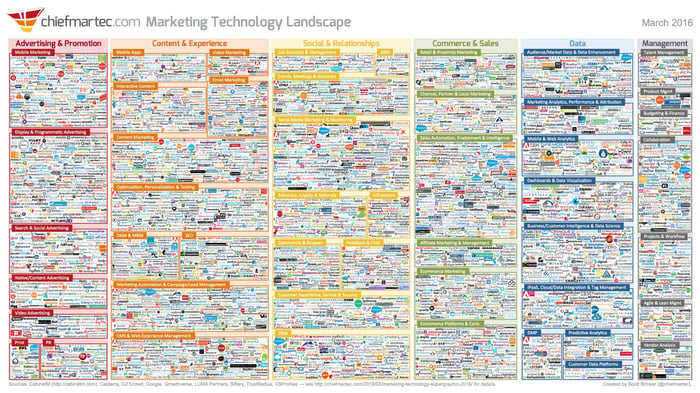 Who knows, there may be yet another category added that will make way for more companies to find a spot. Moving on to the next level and combining it with the Hype Cycle, it's safe to say that we all have a little of apps anxiety and innovation insecurity.

The Gartner Hype Cycle (below) is a "representation of the maturity and adoption of technologies and applications and how they are potentially relevant to solving real business problems and exploting new opportunities." It helps us think about how technology is evolving at a fast pace and across each inflection point and represents to collective learning curve of all of us. As the pace of innovation and disruptive technology accelerates, it will only get more challenging.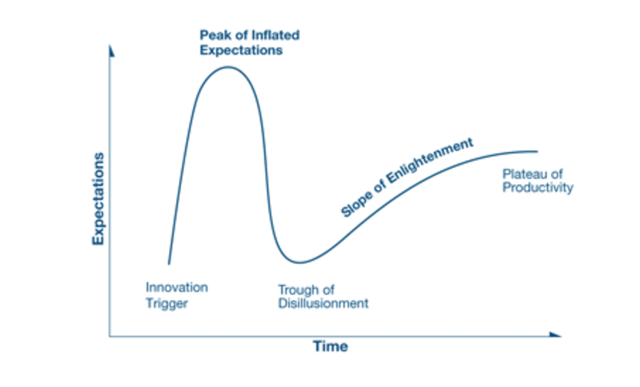 This keynote led into three interviews with some of the top female CMO's of today and how they are approaching this learning curve and working to close the digital skills gap within their organization.
Elissa Fink was one of the top female CMO's and she was first presented with questions from Laura. Laura asked Elissa how she builds her team knowing that marketing and sales technology skills are no longer a "nice to have" but they are a "must have." Elissa says that even though the skills are important, people who can learn are more valuable to the organization and people who can advance.
Thinking back to a few years ago, you were able to imagine the possibilities of what could be done with data. Today, however, we are living those possibilities. People who can not only imagine those possibilities but can live them and be a life-long learner are vital to marketing and sales technologists. Be adaptive. Be flexible. Be open to new knowledge.
"A great marketing technologist is a sweet and wonderful thing."
If you're interested in hearing more from Elissa, she will be back for our podcast in a few weeks to talk about how Tableau helps employees develop technology skills! But like she said, it isn't just about the technology - it's about marketers who are passionate enough to think strategically about data and how it can apply to make life better for the end customer.
As an Oracle Marketing Cloud customer, Jessica Gardner would benefit from that. As a first time user of OMC, Jessica said the marketing automation software that she was previously using didn't have the same capabilities and that she has had to work to develop the necessary skills to best utilize its features.
OMC Unveristy was a "life saver" for Jessica. She said using OMC University opened up her eyes to what her company really could be doing with it and how they can be more responsive to her customers and create somewhat of an intimacy with them. Jessica mentioned that it's important to not just learn about one specific tool but to keep up with trends in the industry.
For instance, she is a fan of predictive analytics and how she can combine knowing who the best customer would be and pairing it to the sales process. She subscribes to numerous newsletters, gets quite a bit of information fro HubSpot and keeps up with the Hype Cycle in order to stay on trend.
As a first time attendee to Oracle's Modern Marketing Experience, Jessica felt inspired by hearing what is to come from Oracle and excited about everything that she had learned and ready to take that knowledge and create success for her company.
A talk with Gretchen Bulan gave us a look into what happens behind OMC University's doors. OMC is a acquisition of five companies - Eloqua, Responsis, Nexmeiser, Oracle Content Marketing, and DNP - and training is offered for each product. Instructor-led and on-demand training are both offered in order to give people flexibility in their learning styles.
The Master Program is the first tier program and involves about twenty hours of instructor-led training followed by an exam. It introduces the concepts of digital marketing to someone who is new to the practice. It's a title that has to be renewed annually in order to demonstrate the continued commitment to modern marketing excellence.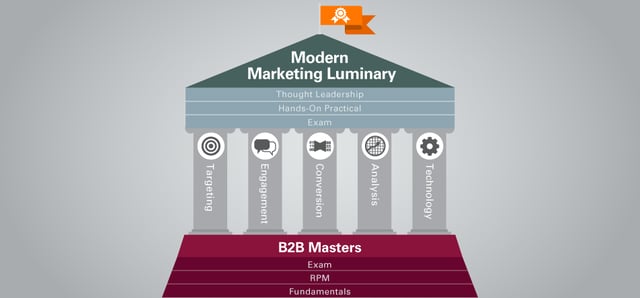 The Luminary is the advanced accreditation and is only available for Eloqua - the most popular training product. It consists of about fifty hours of instructor-led training plus a few web-based trainings, capped with an exam.
As a Luminary, you gain proficiency in the Five Tenets of Modern Marketing - analysis, conversion, engagement, targeting, and technology. Both programs offer you the opportunity to take control of your own development and enhance your career while giving your organization the benefit of having an in-house expert.
After the training, you are required to complete a practical exercise. In this exercise, you identify errors in a campaign and publish a blog post - allowing you to apply the theory to a real-life setting. An entire day of instructor-led courses are offered each year at the conference because Oracle feels so strongly about this type of training.
How to subscribe to The Digital Skillscast
Join other smart marketers who already subscribe on iTunes, Google Play, Soundcloud, and Spreaker.
Don't forget to subscribe to get new episodes sent directly to your inbox each week by clicking the image below.