Welcome back to the Digital Skillscast, our weekly talk interview podcast where we explore all of the angles of the "digital skills gap" with experts in fields that experience this gap firsthand. Most industries are now driven by technology, and so we look at how people's skills are evolving to be able to thrive in a world where software touches just about everything we do. We talk with educators who are doing pretty incredible things to keep up with the learning curve that technology requires.
In our last episode, we talked with Peter Mikhailov, who is a Customer Success Manager at Hootsuite. Peter does an excellent job of explaining the Hootsuite social media certifications and how they're helping to close the skills gap .
Like a lot of mar-tech software companies, Hootsuite has made it their business to get into offering a wide variety of programs, online learning materials, and even certifications to help drive the adoption and skilled use of their software.
Hootsuite Academy and the Student Program should be on your radar, and Hootsuite has sponsored a ton of research on how colleges and universities are using social media to engage with students, so definitely make sure to check out the interview with Peter.
This week, we bring it back to Ohio to look at yet another K-12 school district that is putting an emphasis on education technology tools.
Chagrin Falls Exempted Village Schools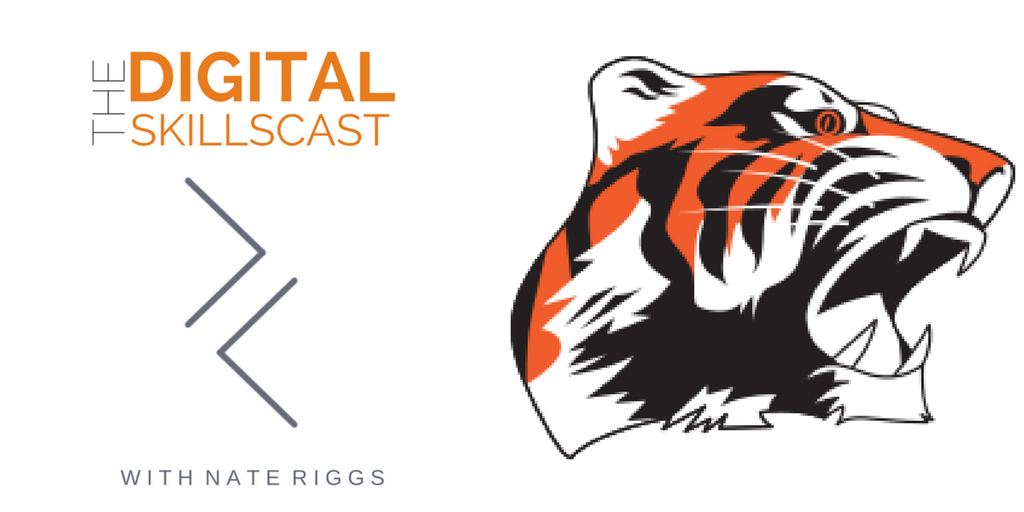 We're talking with an entire team of guests from Chagrin Falls Exempted Village Schools. This northeast Ohio School District has deployed a program that helped get all 138 teachers working in the district to become Level 1 Google Certified Educators.
We look at why the district made this move, what it took to get there, and the outcomes that are already unfolding with the team that was behind this massive undertaking.
We have three guests joining us for this episode:
Small, But Mighty
Chagrin Falls is a smaller district compared to some of the other schools we've talked to about their use of Google Education technologies and programs, but Superintendent Robert Hunt says they have a solid foundation to stand on.
Though the district may be small, it's very high performing and has a strong, supportive community and engaged teaching staff behind it. The schools focus on the individual needs of their students and allowing them to progress at their own rate, making technology a vital part of this system.
The district wasn't always this way, though. When Mike Daugherty joined in 2007, Chagrin Falls was in bad shape. They had no replacement plans and teachers had outdated equipment. Mike worked directly with the district administration to move technology forward in the school system, and now the district has joined the ranks of other schools with a successful 1 to 1 program.
Technology is no longer a barrier for this district, and bringing on Tech Integrationist, Nancy Kevern, solidified that. By adding a position that is dedicated to working with the education technology tools being used at Chagrin Falls, the teachers in the district have the proper support behind them to successfully use these tools in their classroom and take risks with them.
Putting Their Efforts to Work
For Chagrin Falls, it wasn't enough to implement the 1 to 1 program and have a dedicated technologist position, the district went all-in and required every teacher in the district to become a Level 1 Google Certified Educator.

Earning the Google Certification is an investment of time, effort and money. Teachers in the district devoted a fair amount of time to prepare for the three-hour exam. The school district also footed the bill for training, as well as support and test fees so the stakes were high.
So, why?
The biggest reason for requiring this level of training was to provide a consistent experience for students, no matter what classroom they were in. With a strong community backing, Chagrin Falls was held accountable for rolling this out in the best way possible – and it seems they did just that.
The teaching staff at Chagrin Falls was wonderful, and now they have increased confidence in their skills, a common language around technology, and a sense of pride for their achievements.
While it was no small undertaking – the progress this Ohio school district has made is truly incredible. Listen to the full episode to hear more about what it looked like to take this on, and what the future of Chagrin Falls Exempted School District looks like.
---