Welcome back to the Digital Skillscast!
Every other week, we talk with guests who are passionate about technology, whether they are working for the companies who are developing it or working inside an organization or institution that is using it.
Our goal with these conversations is to leave you with ideas on how to better use technology in your own organization and to close "skills gaps".
Our guests include everyone from entrepreneurs leading innovating software companies to folks who whelp people learn how to adopt and use it. Our goal with these conversations is to help you better understand the technology landscape so that you can navigate it and help your own organization close digital skills gaps.
In our last episode, we talked with Zach Vander Veen and Chris Rose who are the Co-founders of Abre.io. Abre is an open source platform for schools who want to have a creative portal for their staff and students.
Abre grew from a need to change the value formula for school's software investments and encourages students, staff, and the community at large to build apps that fit their particular needs in their learning environment. As an open source platform, Abre allows for integrations of common learning management systems and other web apps that create a customized landscape for educators and students.
Technologies like Abre help close the skills gap in higher education by providing an accessible solution for teachers and administrators.
This week, we're talking with Bill Zimmerman, whom I met at last year's Social Media Strategy Summit for Higher Education. Bill is a long time public relationships professional turned lecturer at the prestigious Donald P. Bellisario College of Communications of Penn State University.
Bill Zimmerman, Lecturer at Penn State University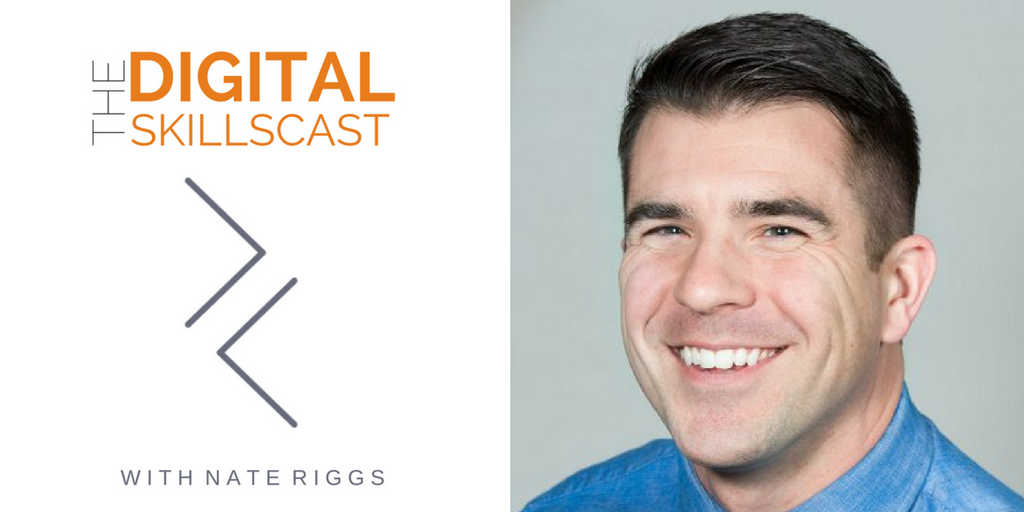 A Man of Many Hats
Bill received his Master's of Education in Higher Education before going on to earn his Teaching Certificate from The Graduate School, and then his Teaching with Technology Certificate; all from Penn State.
Prior to working in higher education, he spent nearly a decade as a journalist at a daily newspaper in western Pennsylvania.
Since 2012, Bill worked in the college's Office of Strategic Communications. His duties in the Strat-Comm Office included editing and writing for the web, photographing scenes and people of campus, and assisting in the management of the University's chief social media accounts. He also produced a successful "slice-of-life" YouTube series called "This is Penn State".

He now works as a lecturer in the Donald P. Bellisario College of Communications at Penn State, where he teaches PR Media and Methods, and Digital PR; courses that cover long-standing foundational PR principles to emerging digital mediums in the industry.
Bill makes a great effort to stay informed and educated within his industry and he has his Twitter Flight School Certification as well as his Hootsuite Professional Certification.
A Shared Passion For Podcasting
In his (somehow existent) free time, Bill is the Host of the Happy Valley Hustle podcast, which he just started this year. This podcast tells the stories of those who run their own businesses, launch side-hustles, and make the digital age work for them. It's a celebration of challenging the old ways of doing things and sharing insights gained from success and failure.
Bill actually started his podcast to go alongside a project that he makes his students do in class, so he's learning this new medium and finding a passion in podcasting. The biggest reason for his inspiration? Seeing the passion and knowledge in others. Much like how we feel after each episode of The Digital Skillscast, you always come away from an interview knowing something that you didn't know before.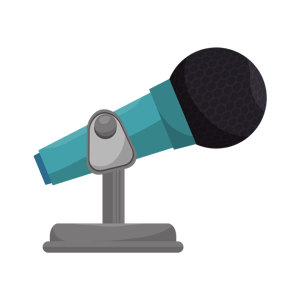 Obviously podcasting is a passion of both mine and Bill's, but why? What is the importance of podcasting?
Podcasting is important for any industry, it's all about aligning your passion with your audience. For Bill, that was reaching people that were working hard to do something they love.
For The Digital Skillscast, it was all about connecting with the movers and shakers in the technology space. Podcasting allows you to present information in something other than a blog, and it allows you to really connect with your audience.
Plus, they're already on thir phones, so why not take advantage of this mobile media that is accessible at the touch of a button?
Since you can really let your voice shine through in a podcast, schools can show their personalities and convey their culture in a way that is more easily understood than through an Admissions page.
A higher ed podcast can be used to engage potential students, showcase your faculty, or share personal stories from current students; no matter what, it's a great way to grow your brand and stand out against other schools.
Be sure to listen to the full episode to hear Bill talk more about his podcast as well as his teaching at Penn State. He is really working and learning with his students on the power of digital media and communications.
---