The Rudy Project offers "technically cool eyewear" to athletes around the globe.
Paul Craig,

the President and Co-Founder of R.A.C.E., a distributor of Rudy Project and XX2i Optics, shares what exactly makes these products so special.


Paul Craig has a BA in Economics from Tufts University and an MBA in Marketing and Accounting from Northwestern University. After graduating, he worked as the Associate Product Manager in the Ray Ban Division at Bausch & Lomb, then in Sales and Strategy at Marilyn Miglin Fragrance and Cosmetics. He then worked as VP of Marketing for Bolle Sunglasses and Goggles.
However, for the last 20 years, Paul has hung his hat as the Co-CEO and Co-Founder of R.A.C.E (Running and Cycling Enterprises) – distributors of The Rudy Project & XX2i Optics. His partnership with The Rudy Project started in 1998 in his basement, and that was the birth of The Rudy Project North America.
20/20 Vision
Like I did, Paul grew up in a landscape of big brands like Oakley, Smith, and Bolle. But he knew that The Rudy Project had the best product out there. The issue was getting this small, family-owned company that had been around since 1985 out there to make a name for itself in the United States and Canada.
It's like David versus a hundred Goliaths, if David and Goliath wore really cool sport sunglasses...
What makes Rudy so special?
Rudy understands materials and technology. They don't produce your average sports sunglasses. The product portfolio for Rudy is insane, and totally customizable. The Rudy Project keeps a pulse on their consumers and created glasses that have adjustable temples and nose pads to customize the fit for what you're doing, whether it's snowboarding or transitioning from swimming to biking in a triathlon.
They even took it a step further by partnering with professionals in the optical space and eye care professionals that made it possible for Rudy to made strides with custom solutions for prescription sport sunglasses along with every day glasses. They probably have the largest line of ophthalmic technologies, from direct in-frame Rx to Optical Docks, flip-ups, and Direct Inserts.
---
Interested in a pair of Rudy's? Paul was kind enough to share his discount code with our listeners. Use code 1338 at www.rudyprojectna.com

and

www.xx2i.com for 10% your order.
---
The company was also one of the first to offer a replacement lens guarantee. This was one of Paul's sticking points when launching Rudy North America, which makes sense as a consumer. I mean, c'mon, how frustrating is it to scratch your lens when you're doing a sport that they were designed for, only to be told you'll have to buy a new pair?
Always pushing for innovation, the Rudy Project continues to dabble in new materials to help make their glasses lightweight but durable and functional.



Rudy isn't just making moves in the world of sports sunglasses, they also manufacture and sell helmets and have had the #1 helmet for the past 7 years at IRONMAN's Kona World Championship.
Whether it's helmets or glasses, The Rudy Project prides itself on having the best products in the world, customer-friendly policies, and great customer service.
So, What Does The Future Hold?

Not only is the company evolving and growing, but so is the industry overall. Paul specifically mentions the Time To Tri movement, something that Chuck Menke, the CMO of USA Triathlon, discussed with us last episode.
Initiatives like Time To Tri start to encourage new participants in the sport of triathlon and there is a growing feeling of renewed energy and enthusiasm in the sport. As the sport grows in participant size, the amount of competing OEMs and retailers also grows. There are more competitors in all product categories, which is driving more specialization and brands have to pick up their niche.
For Rudy Project North America, they made triathlon sunglasses a specialty. The organization sees triathlon as a unique and specialized market and have even been Gold Level Sponsors of USAT since 2000.
paul's parting words
Paul left us with a call to action, one that we can also get behind. He's encouraging all of our listeners to think of 3-4 people that you know that could do a triathlon and simply encourage them to join you. Help grow the sport that we all love and share your passion for racing with your community.
---
About The Triathlon BizCast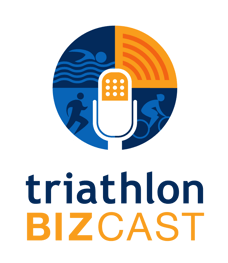 Triathlon Bizcast is the very first triathlon podcast that brings you real stories from today's top endurance sports business owners who are working to grow the sport of triathlon.

Each week our goal is to bring you stories, expertise, and experiences from today's top business owners in the triathlon industry. Our interviews will run about 20-30 minutes in length – the perfect length for your training runs, short hit rides or even your daily commute to the office.


A Thank You To Our Supporters
---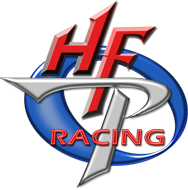 Founded in 1988, HFP Racing has been growing the reach of triathlon by serving families in the multisport community for more than 25 years. The Fit Family Series is America's longest running multisport series, and features seven summer weekend events that offer a Kidz Triathlon & Duathlon on Saturday followed by a mini, sprint & Olympic distance triathlon and duathlon on Sunday.