You're well aware by now that we interview someone each week who is on the path to closing the digital skills gap. Sometimes the guest is someone who is teaching students in colleges or universities. Other times, they're closing the gap from inside a company and adopting new technologies and working to build a workforce equipped with the skills to put them into play.

Last week, our 25th episode, we chatted with Elissa Fink, the CMO of Tableau Software. We discussed how she identifies, hires, and retains a team of "Marketing Technologists;" it was a conversation for the books. If you aren't familiar with Tableau, you better be. Their software is shaking things up in the world of data visualization.
Elissa really went into detail about what truly defines a marketing technologist and credits them with bridging the gap between the technology involved with marketing and the substance, content, and emotion of marketing. When in search of a marketing technologist, look for someone who shows a little spark and is unafraid to tackle anything.
It's never too late to become a marketing technologist. Just get started and take action. Don't wait for the right data or IT to catch up because by the time that happens, you're outnumbered again.
We will be following up that episode in the future with a guest from a Columbus business college that certainly fits Elissa's definition of what a marketing technologist is, proving that these "unicorns" certainly do exist.
Tim Brunicardi -

Executive Director of Marketing, Public Relations, and Community Relations at Hocking College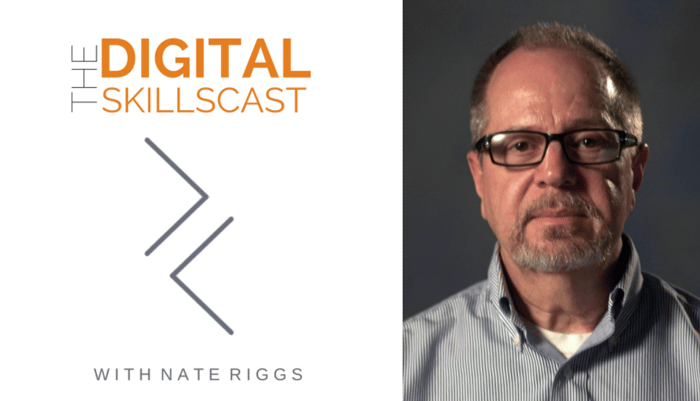 Tim Brunicardi is the Executive Director of Marketing, Public Relations, and Community Relations at Hocking College in Nelsonville, Ohio. Founded in 1968, Hocking now serves more than 6,000 students and experiences steady growth each year. In the past year, Tim and the Hocking administration have undertaken a massive digital transformation project in order to change how they recruit and retain students.
From Healthcare to Higher Ed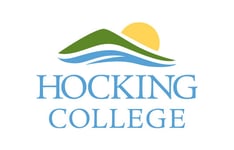 Tim landed at Hocking College after spending quite some time in healthcare marketing. He hasn't found much difference between the two. Healthcare is comprised of many different services lines: oncology, radiology, maternity, etc. Higher education is the same way because of the many departments that exist within a college.
There are also content experts within each entity. At a hospital, there are physicians and healthcare professionals. At a college, there are professors. Though amazingly similar, there are still differences.
Sales are handled differently between the two realms. Customers are created in healthcare through traumatic instances and there are actual life and death circumstances that are dealt with. That obviously isn't the case for colleges.
In terms of digital marketing for healthcare, you don't have the same ability to attract customers as you would for a higher education institute that is recruiting students. No one drives down the road, sees a billboard for a hospital, and says "Wow, I'd like to get my appendix taken out there."
It's mainly based on referrals from primary care physicians and you must wait for the customers to come to you. There is more freedom in higher education because you are reaching out to a specific group of people who you are able to attract through your marketing efforts.
Recruitment and Reputation
Tim was focused on two objectives when he first arrived at Hocking: recruitment and reputation. Recruitment is pretty straightforward. He develops compelling content to create leads for admissions and to get more students enrolled at Hocking. When it comes to reputation, he is trying to create positive stories that ensures Hocking is at the top of mind awareness within the community and local media.
Digital marketing assists both objectives because they want people to come to the website and see their content in addition the the community and local media seeing this content in a positive manner.
Digital Transformation at Hocking College
So what is digital transformation and what does it take to accomplish one? In the past 12 months, Hocking has adopted HubSpot's sales and marketing automation technology, organized and activated a team of Student Navigators that are focused on building relationships and getting students enrolled, while also fully relaunching the college's website and positioning it for an ongoing content marketing program. Considering the typical pace of higher education, this is a lot of work in a short amount of time.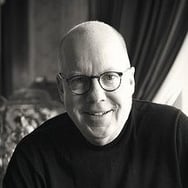 There are two things that Tim credits with the ability for things to get done so fast. The first is Alan McMillan, the VP of Student Enrollment. He came to Hocking from Silicon Valley with extensive software experience, especially within sales. He brought a high energy vibe to the admissions team, which is the "sales" team of higher education. They work very similarly to a sales team that you would see at any corporation. His presence helped generate enthusiasm and a higher response of people interested in Hocking.
The second thing is having a good digital partner. Hocking's digital partner was yours truly, NR Media Group. As a marketing director, you need to surround yourself with talented resources. You can't do what you need to do without someone to help guide you and be a viable partner.
No matter the firm you choose as your digital partner, they need to be a solid, dependable partner because a college or university cannot handle everything on their own. If all a marketing director had to do was produce blog content, ebooks, and compelling content, that would be fine - but there are numerous demands each day that fill in the gaps. It's impossible to do what Hocking has done without a quality digital partner. They shouldn't tell you what to do but instead be willing to work with you to make sure you're putting the best, most effective platforms in place for you.
Overcoming Obstacles

One major hurdle that Tim found when Hocking was in the midst of their digital transformation was having enough time and resources to create compelling content. This can include blogs, social media posts, or website content - it all requires a lot of bandwidth. To help with this, Hocking hired summer interns to help them create content for ebooks and blogs on The Hocking Experience. It's a process of getting the right resources in place to get where you want to be.
They are already seeing an impact in terms of student recruitment goals and it's creating immediate satisfaction for Hocking. The first few months consisted of laying the groundwork and putting things in place. Because of the content they've created, they not only see more activity in terms of leads, but they're able to analyze, measure, and focus their efforts where it's needed.
Hocking recently decided to hire an outside group to manage their IT services, which is a pretty unconventional move in higher education. They found a company that has extensive experience in higher education information technology. Just like managing healthcare records for patients, a college or university has to manage each student's record.
The decision came down to better, more secure IT services which will undoubtedly help Hocking make efficient decisions and even result in cost savings because the data is in place now. On top of that, they are provided with a level of data security that is a vast improvement from before.
Where Can Hocking Go From Here?
From a user standpoint, they're looking for a better response time. They've already implemented a 24/7 help desk; it's important to understand that college students don't work 9-5 and could need assistance at any time of day, especially at an institution like Hocking with such a large population of non-traditional students. The decision-making process will, in the long run, be improved due to better and more secure data, allowing the college to make more effective and strategic decisions.
---
Marketing and Sales Technology Readiness
---
Digital transformation is more than just marketing and sales. It takes a look at technology from an overarching organizational view. So what about long term? They are looking to build on the momentum. What Hocking has done so far does not happen overnight, so it's important to keep that momentum going. Now that all the parts are in place, they will be able to utilize each part with analytics and all the platforms that are now implemented to make better decisions.
The first year is a learning experience. Once the infrastructure is in place, it's time to be the one that others look to and use as a case study. They would like to see others in higher education say, "How can we implement the Hocking College model in our institution?"
DOYO Live
We are counting down the days until DOYO Live - a digital marketing and sales conference that will take place in Youngstown, Ohio, on August 2nd and 3rd. We will be interview Dennis Schiraldi, Founder of DOYO Live, in the coming weeks along with an interview with Dr. Mike Sevilla at the conference. You can register at doyolive.com and use the promo code: DOYO2017 to save 20% on your pass.