Welcome back to the Digital Skillscast and happy 2018! We're off to the second official year of this show and I'm looking forward to exploring more angles on "digital skills gaps".
Every other week, we talk with guests who are passionate about technology, whether they are working for the companies who are developing it or working inside an organization or institution that is using it. Our goal with these conversations is to leave you with ideas on how to better use technology in your own organization.
Last episode, we talked with an entire team of guests from Chagrin Falls Exempted Village Schools. This northeast Ohio School District has deployed a program that helped get all 138 teachers working in the district to become Level 1 Google Certified Educators.
We looked at why the district made this move, what it took to get there, and the outcomes that are already unfolding with the team that was behind this massive undertaking.
This week, we're talking with Stephanie Talalai from the A. Harry Moore School in New Jersey. This university is utilizing technology in the classroom for students with disabilities; not only for adaptive learning, but for teaching students tech skills.
Stephanie Talalai, Technology Coordinator at A. Harry Moore School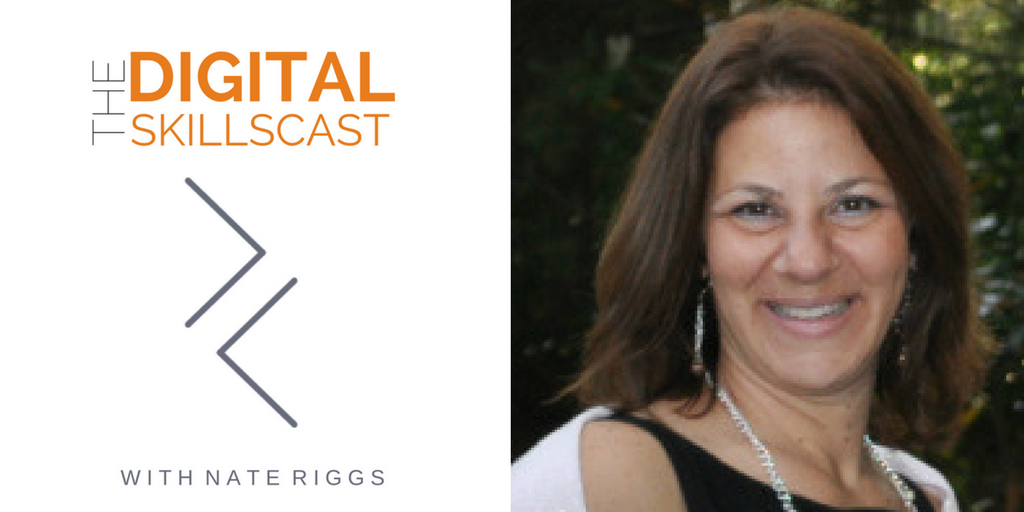 A Passion For Technology and Helping Students
Stephanie received her Bachelors in Education from Seton Hall University before earning her Masters in Special Education, Masters in Education Technology, and she is currently finishing her Doctorate of Education in Educational Technology Leadership from New Jersey City University.
She is a certified Special Education teacher with 26 years of experience in the field and has a passion for assistive technology and strives to immerse her students in sensory enriched learning environments. Stephanie uses that passion in her career as we as her position as VP of NJCART (New Jersey Coalition for the Advancement of Rehabilitation Technology).
She has also been recognized for her work researching wearable tech for disabled students and she served on the planning committee for the Girls in Technology Symposium 2017.
Using Technology In The Classroom For Students With Disabilities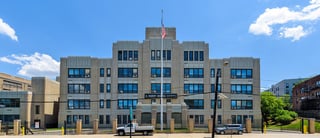 When Stephanie began as the technology coordinator at A. Harry Moore School 26 years ago, nonverbal students communicated using pieces of paper with "yes" and "no" on them. Today, students can control computers using their eyes. Stephanie and A. Harry Moore School really focus on how to use technology to give students with special needs the same access to STEM activities as they would receive in a traditional classroom.
Stephanie worked to infused technology into the Common Core Standards and assisted the faculty and staff of A. Harry Moore in becoming more aware of technological methods and confident in their ability to integrate technology into their classrooms and lesson plans. Like many of our recent episodes, the A. Harry Moore School implemented Google Apps for Education (GAFE) and Chromebooks and Stephanie is looking into becoming a Google Certified educator and trainer in 2018.
The A. Harry Moore Laboratory School offers comprehensive academic, therapeutic, pre-vocational and social programs for approximately 140 students between the ages of three and twenty-one. The students are classified as Preschool Disabled, Learning and Language Disabled, and Multiply Disabled. During your tenure there you've helped to infused technology into the Common Core Standards. This includes not only helping faculty and staff become more aware of new technologies and tech-enabled methods, but also helping them to build the confidence in their ability to integrate it into their classrooms and lesson plans.
The Intersection of Technology and Students With Disabilities
The work that Stephanie and the A. Harry Moore School is incredible and their use of assistive technology has changed the game for making learning more accessible for students with cognitive and physical disabilities. From something as simple as using Velcro to help kids hold styluses and pens to a technology called Eye Gaze that tracks students eye movements to interact with their content, the school goes above and beyond to make learning and communication more accessible.
I don't want to spoil anything, so be sure to listen to the episode to learn about the technologies in use at the A. Harry Moore school, from iPads to robotics programs to wearable technologies, and how they benefit the students at the school.
---