Welcome back to the Digital Skillscast, our weekly talk interview podcast where we explore all of the angles of the "digital skills gap" with experts in fields that experience this gap firsthand. We talk with educators who are doing pretty incredible things to keep up with the learning curve that technology requires.
In our last episode, we talked with Kelley Savage, who is an Instructional Technology Coach at Liberty Union-Thurston Local Schools. Under Kelley's efforts, these Central Ohio schools were recognized as a Google Reference District, a distinction given to schools that Google recognizes for their excellent use of Google Classroom and Google technologies.
With Kelley's expertise, the schools were able to roll out a program that gave K-12 students Chromebooks to use for education technology tools. Kelley went to work on training, but not the students. Her role as a Technology Coach was used to educate the teachers and administrators on how to effectively use the technology for teaching and student interaction.
All in all, Kelley and Liberty Union's efforts to close the digital skills gap are quite impressive, and hopefully will inspire other smaller schools to pursue similar initiatives.
This week, we head back into the realm of higher education as we talk to a Catholic liberal-arts college in Pennsylvania.
Celia Cabrini, VP of Marketing & Communications at Cabrini University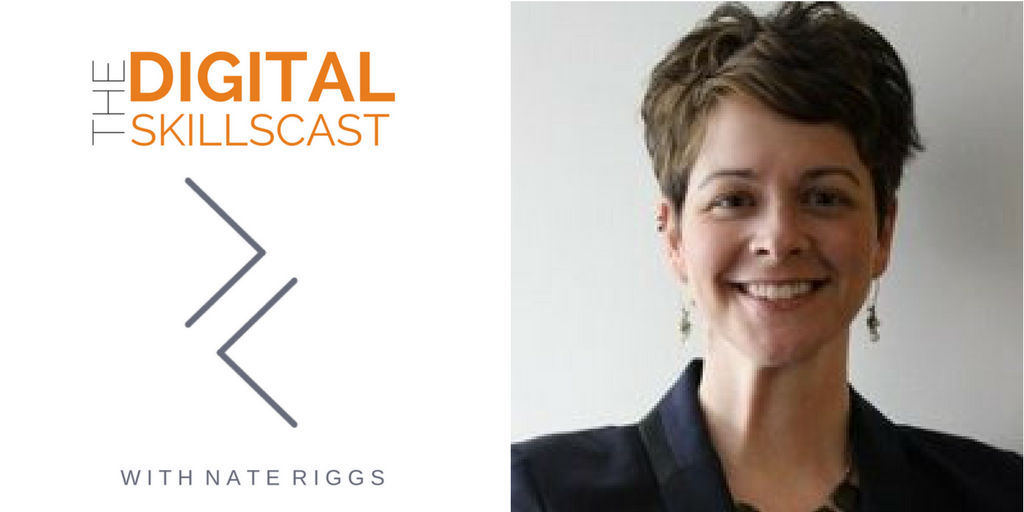 Celia Cameron earned her B.S. in Communications from Cornell and then her Masters in Global Marketing Communications & Advertising from Emerson College. Along the way, she found her niche and has worked almost exclusively in communications roles within Higher Education organizations.
Before landing at Cabrini University (formally known as Cabrini College, but we'll get to that later...), she was a Communications Specialist at Columbia University Medical Center, Director of Communications at Fordham University, Director of External Communications at University of Pennsylvania, and Assistant VP of Advancement Communications and Donor Engagement at Lehigh University. Whew, say that 5 times fast.
Now, she hangs her hat as VP of Marketing and Communications at Cabrini University in Pennsylvania. On top of her work, Celia is pursuing a Ph.D. in Organizational Development at Cabrini and she frequently writes about her research and work on LinkedIn.
We were lucky enough to get this busy lady on the phone for an interview, where we learn about what went into the major higher education rebrand that Cabrini University went through, and how they did it internally.
From Cabrini College to Cabrini University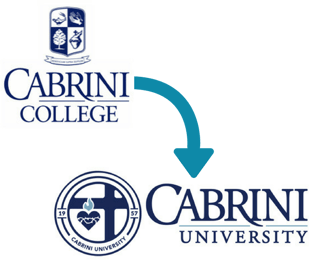 Last summer, it was decided that the institution needed to rebrand from Cabrini College. To most departments, the response would have been to bring in an outside branding consultant, but to smaller institutions like Cabrini, that can be prohibitive and costly. Instead, they decided to tackle the project internally and use the money that would've been spent to help activities around boosting enrollment.
After 10 months of collecting data to build a new brand identity, Cabrini found a new brand framework that could capitalize on existing frameworks that hadn't been fully integrated into their marketing efforts.
By interviewing and surveying faculty and administration, as well as students, the marketing team behind the rebrand was able to hear what people really felt the identity of the institution meant.
Don't Call It A Vision Statement

One of the things Celia was adamant about, is what a brand actually is. According to Celia, your brand is not a logo, or a color palette, or a tag line; it's the experience that people have with your organization. Things like colors, fonts, and logos are simply a part of the whole brand.
Because of this, everyone owns your brand. The people you employ, the people you work with, the way you communicate with all of them; that all creates the experience that becomes your brand. For this, it was faculty, staff, students, and even alumni.
It's what keeps you connected and it's authentic.
An Immersive Experience: Sharing With Students
In order to create that authentic brand and really take advantage of all of the internal talent that Cabrini had access to, they turned to the students. After running a few focus groups with students that may or may not have been enticed by free food, Cabrini got the input of the people that are the biggest advocates for the institution.
They fully involved the students by getting their opinions on the more finalized brand frameworks that the marketing team had created. Once the brand framework was finalized, students were further involved by selecting the giant photos for the university's shuttle vans, right down to a scavenger hunt to find all of the old Cabrini College branding.
By leveraging the talent and stakeholders that had been the life of the brand from the start, Cabrini was able to undertake a higher education rebrand that really showcased the things that were important to the brand. Be sure to listen to the full podcast to see what those ideals were, and how they were executed.
---