In a previous post, we examined crowdsourcing as a tool for high-quality content development. This week we explore the technique as a way to fund ideas and projects.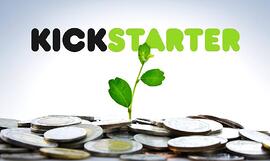 Kickstarter is a crowdfunding website for creative projects that is based in Greenpoint, Brooklyn. Since its founding in 2009, almost 6 million people have donated over $1 billion to successfully fund 59,000 projects.
Projects must satisfy a wide range of guidelines and requirements, including having a clearly defined (and appropriate) creative topic, interesting project video, funding goal, and deadline.
Interested members of the Kickstarter community can back projects with monetary pledges in exchange for rewards, and are only charged if the project reaches its entire funding goal. This all-or-nothing funding mitigates risk and incentivizes hard work and social sharing. In addition, creators are only charged site and processing fees if they reach their funding goals.
The Pros of Crowdfunding with Kickstarter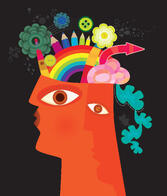 There are several pros and cons of using Kickstarter. On the positive side, it is first and foremost one-of-a-kind in its focus on crowdfunding specifically for creative projects. It only accepts and publishes submissions that fall into the categories of Art, Comics, Dance, Design, Fashion, Film, Food, Games, Music, Photography, Publishing, Technology, and Theater. In this way it helps to cultivate a community of members and backers who are inherently interested in creative pursuits. But the benefits don't stop there.
It's FREE unless you get full project funding. And for a fully funded project, Kickstarter charges a 5% aggregate fee to funds collected. There is also a 3-5% payment processing fee, but only if funds are collected.
44% of all creators enjoy full project funding, which is extremely positive and promising.
The initial review process is valuable. Kickstarter staff review project submissions and suggest modifications before publishing. They try their best to improve the overall quality of pitches, which leads to more valuable content on the site.
Project creators keep 100% ownership of their work, which is important for creative pursuits.
It has an intuitive, visually-appealing interface. It's also easy to navigate and provides numerous key tools for members and users, including tutorials and up-to-date statistics.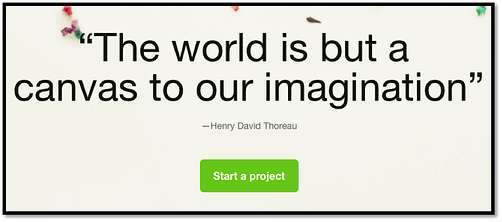 The Cons
No product or service is without its drawbacks. Here are some of the more common complaints regarding Kickstarter:
Crowdfunding, in general, isn't easy. While it may be easy to create a campaign on Kickstarter, it takes a strong effort to actually get noticed and reach fundraising goals. Project creators should be aware that their major investors will be family, friends, and local community members.
The 5% site fee, 3-5% payment processing fee, and required backer rewards can eat into margins, especially for non-profits and smaller businesses. The cost of distributing rewards to backers can also present logistical problems.
The all-or-nothing funding model introduces uncertainty. Project creators must wait until the end of the campaign to see if they will ever see any of their monetary pledges. Unless they reach 100% of their funding goals, they will lose money and opportunity.
Many projects have been found to be scams or simply lack creative value. In these cases, investors become upset and the general public gets a sour taste in its mouth regarding Kickstarter.
It has recently been involved in censorship controversy. It lost a potential film project entry to competitor Indiegogo after allegedly demanding unreasonable changes to the project description.
Divided Conclusions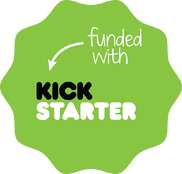 Many people are torn on the true value of Kickstarter. Is it a strong way to generate interest and investment in creative projects...Or a lackluster crowdfunding competitor with variable results?
What do YOU think?