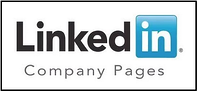 In two weeks, LinkedIn will be removing Products & Services Pages from company profiles.
Until now, some brands have used LinkedIn Company Pages to showcase their products and services, as well as recommendations and reviews from customers who were willing to sing the praises of their experience with what the company offered.
These recommendations have been a great way to build up credibility as a trustworthy, high quality business on LinkedIn.
But due to "re-focusing" of resources, LinkedIn has decided to retire these pages on April 14th, 2014. After the 14th,the company will push "Showcase Pages", which are dedicated sub-pages to display prominent offerings.
These new Showcase Pages have been designed upon the foundation of LinkedIn user feedback, and built with the objective of helping businesses nurture long-term relationships with customers. While some of the original functionality will be discontinued, LinkedIn hopes that this transition will leave customers with enough resources to maintain connections and brand image.
[Tweet "In 2 weeks, LinkedIn will be removing their Products & Services feature from company pages"]
LinkedIn is a Powerful Network
As professionals, we're all familiar with the power of LinkedIn as a business networking tool. We upload photos, update achievements, and connect with others in the hopes of building relationships and seizing opportunities.
But what if your goal is to promote your company, not yourself or your own career? Will these changes affect the way your business uses LinkedIn? Will you no longer need a company page on the network?
You're probably already aware of today's near necessity of having a good Facebook Page and website for your business. But if you don't also have a LinkedIn Company Page, you'll be missing a big piece in your online presence puzzle.
Why Should I Have a LinkedIn Company Page?
Company Pages are just like personal pages, except that they promote businesses instead of individuals.
From its profile page, a company can upload its basic descriptive overview, banners, logos, and links to other marketing channels like Facebook and Twitter. It can share content that will appear on its page as well as the LinkedIn news feed, track analytics, and utilize Follow Ads and Sponsored Updates to ensure that content reaches its target audience. Best of all, Pages allow users to follow the brand, comment on status updates, and share content across social platforms.
Setting up a Company Page is easy with LinkedIn's Quick Start Guide. Setup is broken down into three stages--Create, Attract, and Engage:
LinkedIn recommends several key steps within each stage, and provides links to helpful PDFs and videos for more in-depth assistance. From start to finish, an effective Company Page can be generated in thirty minutes or less. Check out this short video on the key benefits of LinkedIn Company Pages:
[youtube=https://www.youtube.com/watch?v=CPMtafkiHsc]
Why LinkedIn Can Be Different (and Better!) Than Facebook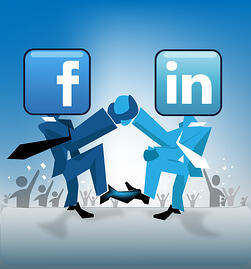 Companies that already maintain Facebook (and Twitter, Wordpress, and Google+) accounts for their brands may ask themselves if it is truly valuable for them to create a page on yet another social platform.
The answer (a resounding "YES!") lies in social demographics analysis.
There are substantial differences between Facebook users and LinkedIn users. At the end of 2013, Facebook had over 1 billion users, while LinkedIn maintained a smaller community of 200 million. Facebook is built for social sharing and engagement and thrives on personal status updates, photo and video uploads, instant messaging, and online games. LinkedIn, however, is built for networking and thrives as a platform that connects business professionals, recruiters, and job seekers. Its purpose is deeply rooted in utility.
Beyond the simple answer that a LinkedIn Company Page grants your brand one more chance to have a web property that is indexed by Google, LinkedIn shines as a great way to reach your target audience in an appropriate context. Rather than fighting to pull users away from their friends and personal activities, LinkedIn Company Pages engage users who are already in the mood to develop professional relationships and talk to brands. Indeed, this social platform is seen as the "salesperson's best bet as an added sales tool" and is a perfect way to generate potential prospects and leads.
LinkedIn Company Pages Basics
Simply having a LinkedIn Company Page isn't enough. At a very basic level, you should be following these three simple daily habits that will help you develop a better use of LinkedIn for your business:
Connect with ALL of your company's employees. Have them follow the Company Page and encourage them to add employment details to their personal profiles. After all, they can become your best brand ambassadors and help you to jumpstart a lively community of brand followers!
Share rich content daily. Post status updates, videos, relevant articles, SlideShare presentations, and Listly lists. Ask thought-provoking questions and encourage interaction. Be concise, but provide enough detail to pique reader interest.
Pay regular attention to LinkedIn's In-System analytics. These include engagement, follower growth, and key metrics. Make changes as needed. Experiment with content and posting schedules until you find the right fit for your brand.
Your Questions?
Nate has been an active LinkedIn user since 2005 and was part of the first million users to launch a profile on the network. Our whole team actively uses LinkedIn as well so chances are, we've seen it, experienced it and may be able to help you.
What questions do you have about LinkedIn Company Pages, or even using LinkedIn in general? Let us know in the comments and we'll respond as best we can.