I'm pleased to give the floor to Marjorie Clayman today.
Marjorie is the Director of Client Development at Clayman Advertising, Inc., her family's full-service marketing firm. She is the third generation of her family to work there. You can find her blogging about social media, marketing and other musings at www.margieclayman.com.
---
Lately, there has been a lot of talk about "Social Business." IBM offers an extremely comprehensive definition of what a social business truly is. They note:
A social business isn't just a company that has a Facebook page and a Twitter handle. A social business is one that embraces and cultivates a spirit of collaboration and community throughout its organization - both internally and externally.
Marketers would call this an integrated approach – a truly integrated approach. Others might refer to it as silo-busting. Whatever you call it, there is no doubt that the concept is spreading through the business world and the world of social media with the speed that has come to be characteristic of the 21st century.
What I fear is that agencies are not keeping their ears to the ground when these conversations are occurring, and that could signify a horribly unnecessary missed opportunity. Truthfully, agencies could find themselves invaluable players in the new social business model. How? Let's look at the three traits IBM ties to the social business model and discuss how agencies could work within these boundaries.
Engaged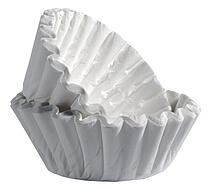 The IBM definition suggests that social business deeply connects people, including customers, employees, and partners. It would not be a leap to say that the social business could be categorized as customer-centric.
How the agency can help: An agency can offer a company tremendous insight into how to connect people across the business spectrum because that is the lifeblood of any good agency. An agency can offer consultation on how to create effective internal communications. An agency can work with the company to create customer outreach programs that would be aligned with the overall brand of the company. Perhaps most obvious though is the agency's potential to align the business with its partners.
An agency, if willing to do so, can become a hub for a client so that communications can be filtered, priorities can be established, and the client only has to treat the most pressing issues at any given time. In this way, the agency can place itself as an extra arm for each department in the company, assisting department heads in filtering out "noise" and focusing on the most important matters the business faces at any one time. This is a role that is not traditionally thought of when conversing about agencies, but it is one agencies could mold and solidify in the realm of a social business.
Transparent
IBM defines this characteristic as the ability to remove boundaries to information, experts, and assets and helping to align every action to business goals.
How the agency can help: Because an agency is not tied to any one product or service, it can be easier for an agency to access information than it might be for a company. Moreover, allowing an agency to research, reach out to experts, and otherwise network with valuable resources allows the company to focus on more big picture goals and fewer details.
In addition, the agency, as an entity well versed in the company's doings yet also possessing an external perspective, can look across the spectrum of everything the company is doing and offer an outsider's view on what is true to the company's brand and goals and what is not. At times, this can be difficult for any one department or one person to evaluate because they are so close to what is being done. A trusted agency can consult with a company, suggest when the brand is being weakened by an action or tactic, and offer advice on how best to proceed.
Nimble
As the name suggests, this trait of the social business identifies the ability to speed up business with information and insight, allowing the company to anticipate and address evolving opportunities.
How the agency can help: This is the area where agencies can most shine. Agencies have the unique opportunity to keep tabs on what is new and exciting in the worlds of marketing, technology, CRM, customer service, communications, and more. An agency can take the time to research and explore new platforms, a task that a company may not prioritize or may not have assigned personnel to handle. The agency can again filter out platforms and new technologies that would not directly benefit the company and can promote ideas that could be extremely helpful. Moreover, a good agency can take the broad view of the developing world and hone that information into an easily understandable marketing campaign or report that the company can use and execute seamlessly over a period of months or even years.
Of course, all of this depends on one pivotal fact - companies must be willing to integrate agencies into the corporate framework not as a "vendor" or a production house, but rather as a multi-person employee.
Companies must prove that they are willing to trust their agencies in these roles, and on the other side of the coin, agencies must prove that they are reliable. For an agency to excel within a social business model, the "throw the spaghetti against the wall to see what sticks" tactic is inappropriate. All factors must be thoroughly researched and understood before passing them along to the company. Doing otherwise has the potential to severely damage the relationship between the agency and its client.
Your Turn
How do you feel an agency can work within the social business framework? Do you think this is a role that agencies can grasp in the not too distant future? Would companies be open to this new type of client/agency relationship? I'd love to hear your thoughts!