If you are a member of the marketing industry, you are no stranger to the American Marketing Association, a community essential to marketers.
The strategy of "Marketing Mix" was first articulated in 1953 by Neil Borden, an AMA leader who wasn't satisfied with the best practices of the time. Neil and other thought leaders ways to power business growth and promote the role of marketing.
The AMA that we know today fosters an unparalleled discussion on marketing excellence. Following the footsteps of Neil Borden and so many other leaders, the focus of the offers presented by the AMA has zeroed in on the tension between Best Versus Next Practices™.
Content offers a large perspective which understands that marketers are expected to provide not only solutions for today but for tomorrow as well. Content is unrivaled and comes from scholarly journals like the Journal of Marketing, and other award-winning publications such as Marketing News.
There is no other organization that can provide more ways for marketers and academics to connect with the people and resources and we were given the opportunity to chat with the CEO.
About Our Guest - Russ Klein, American Marketing Association CEO

AMA's CEO, Russ Klein, has had quite the career, full of renowned accomplishments. He has been at the front of many of the world's foremost brand names, including Dr Pepper/7UP Companies, 7-Eleven Corporation, Burger King Corporation, Church's Chicken, and Arby's Restaurant Group.
Given the name "top marketer" on numerous lists over the course of three decades, Russ has been recognized by ADWEEK as "The Advertiser of the Decade" for the 2000s for his Burger King body of work.
Under Russ' leadership, the products of work made by his team have received many industry awards for excellence, particularly with distinction in creativity. Included among these awards is a Titanium Lion at Cannes, along with the title of New Product of the Year for three products, whose innovation team was led by Russ.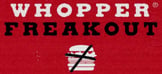 Do you happen to remember the "Whopper Freakout?" It is the most highly recalled advertising campaign ever measured by Nielsen's IAG Research, which Russ was responsible for.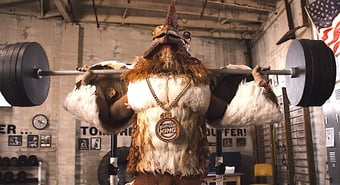 Russ has been a leader in the age of digital marketing. After a groundbreaking partnership withMicrosoft's Xbox, a creation of games that featured Burger King advertising icons became the second best-selling suite of games in Xbox history. The microsite "Subservient Chicken" was recognized by the Wall Street Journal as the "Digital Ad of the Decade" for the 2000's.
Impressed yet? Russ led marketing for three major business turnarounds, each generating record sales performance and profitability with a combined return for shareholders of over 600%.
Russ received the Fisher College of Business Distinguished Alumnus Award from Ohio State University and is a graduate of Harvard Business School's Advanced Management Program.
In his role as CEO of AMA, Russ is given the responsibility of transforming AMA to become the definitive force and voice that shapes marketing best and next practices across the globe. Russ was once given the nickname "Flamethrower" by an industry publication for his managerial boldness and proactive advertising and now aspires to be the torch bearer for all marketers.
Ohio University held the Annual Marketing Symposium only a few weeks ago and Russ was the keynote speaker. His address showcased his pulse on the conversation that this show is centered around.

If you've been following the Digital Skillscast, you know that we aim to cover the ways that the marketing and sales technology stack is changing and the impact that it has on higher education. This ranges from how admissions advancement is using it to expand the institution to how faculty and students are adopting it into the classroom. We were extremely intrigued by Russ' address that day and decided he was the ideal guest for the show.
CEO of American Marketing Association
It's clear that Russ has had a great deal of success so what is it that made him take the helm of AMA in 2014?

Russ' love of marketing began at an early age - even before he was a student at Ohio State University. Though his experiences at ad agencies and his stay in the "C-suite," his passion and appetite for marketing only grew fonder.

His curiosity grew as well. He wasn't only concerned with what worked but why it worked. Russ labels himself as a lifelong student (and a teacher when he can be), citing the need for any marketer to adapt, learn, and take on the constant change happening around us.

Because he wanted to bring all of these experiences in one place and be of service to the marketing community, Russ took the role of CEO at AMA.

The Vision of The American Marketing Association
The vision of AMA is to become a community essential to marketers. In order for them to fulfill that vision, they must be a safe place for marketers to come together to share their insights and their pain points. The strength that is created from coming together to creates the position to be successful. Though digital is the main change that is ongoing, there are others that we must adjust to - more broadly described as being powered by technology.

The digitization of the modern corporation has powered so many new opportunities to become sharper when it comes to analyzing your brand and its performance. So many different types of marketing (account-based marketing, shopper-based marketing, etc.) are made that much more precise and real-time.

It's safe to say that yesterday's chief information officer looks more like today's chief marketing officer. Their "mar-tech" IT budget is just as large, if not larger! There's so much to choose from. We've mentioned the Marketing Technology Landscape by Scott Brinker in The Rise of Marketing Technologist: A Recap of Oracle's Modern Marketing Experience if you'd like a little more context of what marketers are presented with today.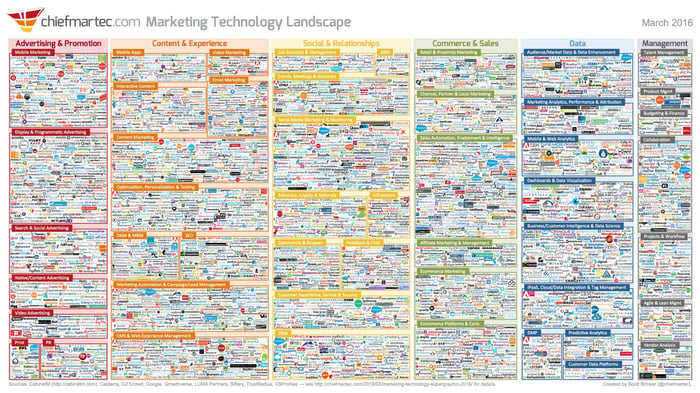 Today's Barriers to a Digital Transformation

There are so many tools available to us, yet it seems that a lot of industries and companies are slow to adopt. There's a number of reasons for this. In some cases, organizations that have been around for quite some time find it difficult to extricate themselves from their legacy systems. This can be an impediment, if not an outright barrier, to come into 2017 and beyond.

Another challenge is the rapid pace of change and how quickly obsolescence can happen. Marketers sometimes install a new technology, learn it, and practice it, but even before they become fluent in it, a new version or a superior product has replaced it.
The easiest way to illustrate this fast-paced cycle is the Gartner Hype Cycle. If you're keeping up with the Digital Skillscast, you've seen this representation before. It helps us think about how technology is evolving at a fast pace and across each inflection point and represents to the collective learning curve of all of us. As the pace of innovation and disruptive technology accelerates, it will only get more challenging.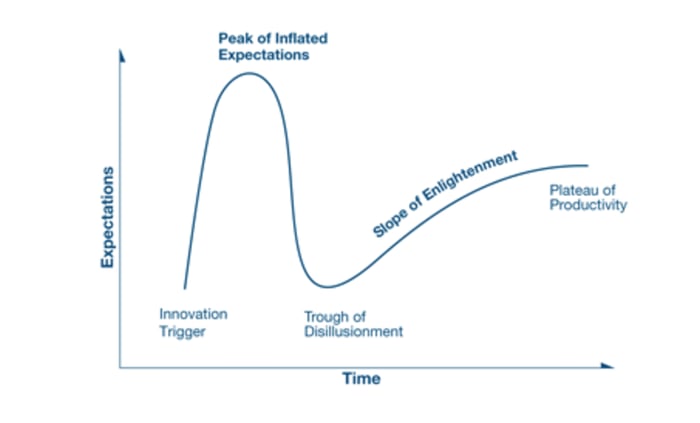 Building data-driven enterprises that can adapt over time and reflect innovation is a lot easier said than done, though it's widely understood. We think that technology makes everything easier and reduces friction, though it's true, there is an underlying complexity that makes technology difficult to turn into an asset for the organization.

Closing the Digital Skills Gap in Higher Education

There isn't one single way to close the digital skills gap but there are numerous ways. There is a reconstituted world around emerging careers and professions which are still in tumult and turning over some disappearing. There are aspects of professional development that are going to rely more heavily on certification programs in order to address the specialization that is emerging within marketing.

Additionally, keeping the certification current, depending on the subject, can require "rebooting" yourself as frequently as every six months. The certification aspect is definitely part of the solution to stay current and to differentiate your credentials as well as an employer to warrant solutions-based content and knowledge badge of credibility as an independent standard-bearer.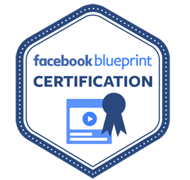 Technology platforms are also a base for certification programs so that users can use them effectively. A prime example is Facebook. They have multiple social media platforms so it's in their best interest to set up a method for professionals to learn how to take full advantage of those platforms on behalf of their brand.
American Marketing Association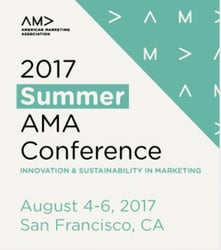 If you aren't a member of AMA yet and it's something that you're interested in, visit ama.org to learn more. AMA will be hosting their Summer Conference August 4th-6th of this year in San Francisco, where the focus will be on innovation and sustainability in marketing.
The Symposium for the Marketing of Higher Education will be November 12th-15th in Atlanta and the Winter Academic Conference, in New Orleans, will be February 23rd-25th. NR Media Group is a sponsor of all three AMA conferences.

We will be live streaming episodes on our Facebook page and recording interviews from our booth at these events so be on the lookout for more information on how you can be a part of the audience or even on the interview guest list!
How to subscribe to The Digital Skillscast
Join other smart marketers who already subscribe on iTunes, Google Play, Soundcloud, and Spreaker.
Don't forget to subscribe to get new episodes sent directly to your inbox each week by clicking the image below.