Welcome back to the Digital Skillscast, our weekly talk interview podcast where we explore all of the angles of the "digital skills gap" with experts in fields that experience this gap firsthand. Most industries are now driven by technology, and so we look at how people's skills are evolving to be able to thrive in a world where software touches just about everything we do. We talk with educators who are doing pretty incredible things to keep up with the learning curve that technology requires.
In our last episode, we talked with Brett Peterman, the Google Certified Administrator for Reynoldsburg City Schools.
Brett and I actually go way back, like all the way back to our days in undergrad at Otterbein University. We used to work together producing shows like this one on WOBN Westerville, which is Otterbein's student-run FM Radio station.
After going our own way post-college, Brett started work as a Technical Analyst at Coca-Cola before joining Bexley City Schools as a System Support Specialist. Two years later, he landed a job with Reynoldsburg city schools as a Google Enterprise Administrator and Windows Desktop Administrator, where he now manages over 5,700 Chromebooks and over 5,000 Windows PCs for the 8,000 students and 500 staff members in Reynoldsburg City Schools.
The program at Reynoldsburg City Schools is pretty incredible for a central Ohio district, and granting students wide-spread access to these technologies has helped the district further their advances in STEM programs.
This week, we find our guest in a place that I, and many of the team members at NR Media Group, hold close to our hearts, Athens, Ohio.
Susan Tebben, News Assignment

Editor at WOUB Public Media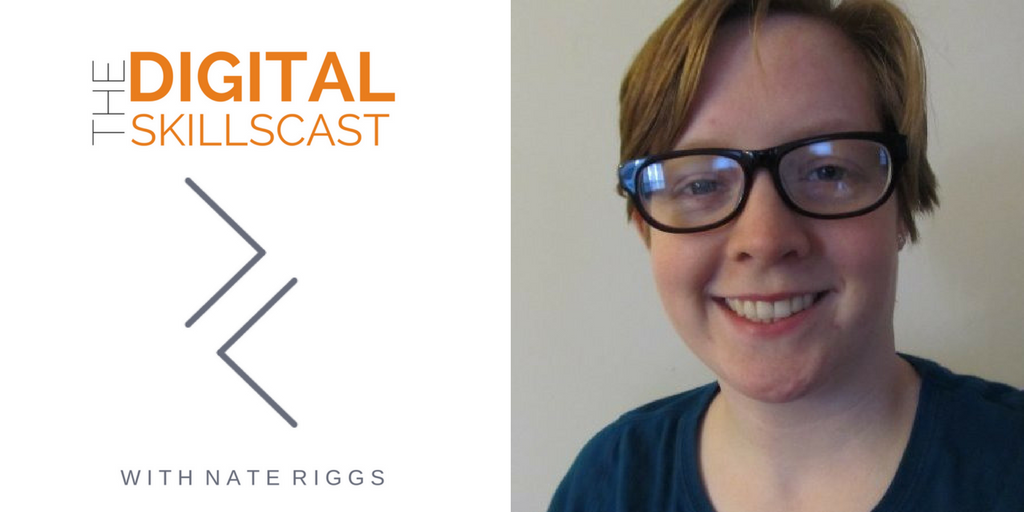 This week, we're going to look at how investigative journalism and technology are being used to change the landscape of the profession, and how journalism is being taught in one of the top programs in the country.
Small Town News As A Stepping Stone
Susan graduated from Ohio University's Scripps College of Communication with a bachelor's degree in journalism. After graduation, she earned her journalism chops out in the "real world", where she worked at small town news stations around Ohio and Kentucky.
For Susan, small town newspapers and media, where everyone knows the people in the stories, is what drives her. These close-knit communities recognize the names and faces in the paper, and they have a connection to those stories.
She eventually circled back to Athens, Ohio after a position opened up at WOUB Public Media. She is now the News Assignment Editor at WOUB Public Media, a position that allows her to work on more long term, investigative stories like the Athens County Sheriff scandal.
Leveraging Journalism and Technology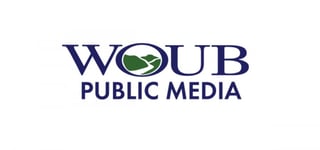 After landing back in Athens, Ohio at WOUB, Susan started to spread her wings as a mentor to journalism students that were coming out of the Scripps School. The progression was pretty natural, as WOUB is a practical learning lab setting for journalism students to gain experience in what they would be doing in their careers.
While the journalistic landscape is evolving, it's crucial to prepare students for how technology is impacting the environment. Journalism is always about adaptability. It's no longer about specializing in a beat or technology, its about studying what you need to get a job in an already cut-throat field.
It's Not Dying; It's Adapting
While many people claim that journalism and newspapers are dying, we're here to say they're simply adapting.
According to Susan, there is never going to be a time without the need for investigative journalism. Reporting on stories, especially in small towns, keeps people open to the issues in their communities. The claims of "gotcha-journalism" are simply deflections from the fact that journalism holds people accountable.
While the medium may be "dying", journalism will always be there; whether in a newspaper, or on the radio, TV, website, or even on Facebook. David Fahrenthold from The Washington Post actually won the Pulitzer Prize in National Reporting from a project that he put together from Twitter.
There is always a way to adapt and investigate, and social media simply opens up more opportunities to do it.
---
Without spoiling anything, Susan's interview is one that shouldn't be missed and she gives some really valuable insights about fake news, the political landscape, and how journalism and technology are impacting each other.
Be sure to visit woub.org to read, listen, and watch the stories that people like Susan are working on. While you're there, you can click on Support if you're interested in leaving a donation to support the work they are doing with students.
As usual, tune in next week for our latest episode.
---