If you missed last week's episode of The Digital Skillscast, we talked with members of Ohio University's Schey Sales Centre on how Centers of Excellence models allow students to thrive in a rapidly evolving workforce. This week we're adding to that conversation with how higher education institutions can gain the tools, resources and support they need to develop curriculum around HubSpot and inbound marketing.
As many of you may know, I'm also a professor at Ohio University. My course, MKT 4300 - Digital Marketing & Sales Strategies takes a flipped classroom approach and allows students to earn their Inbound Marketing and HubSpot Marketing Software certifications. While I've taught the class for a total of five years, I've worked alongside HubSpot for the past three to transform and advance the curriculum.
Through joining the HubSpot Education Partner Program, I've gained many valuable resources, curriculum and community support to help my students get the skills they need to not only get a job upon graduation but hold the skills that their employer desires. Listen below as we talk with Isaac Moche, HubSpot Education Partner Program Manager about why colleges and universities should absolutely apply to this program.
Apply to the HubSpot Education Partner Program
Meet Isaac Moche of HubSpot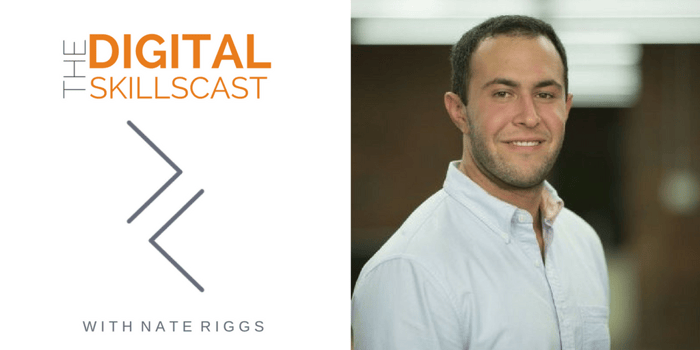 Isaac Moche, HubSpot Education Partner Program Manager, initially joined the HubSpot services team in 2013, where he worked with over 4,000 HubSpot users to move the needle for their organization using best-practice inbound marketing tactics. Since joining the HubSpot Academy team, Isaac has used his experience helping HubSpot customers and partners to develop educational content around scalable marketing automation, email marketing, and lead nurturing strategies.
About the HubSpot Education Partner Program
This program falls within HubSpot Academy and is what makes HubSpot different from other SaaS companies. HubSpot Academy helps to train professionals around the world to use their software and ultimately transform the way the world does business. Currently, HubSpot Academy offers 12 certifications. These certifications range from the introductory inbound marketing certification to the growth-driven design certification. Below, I've briefly outlined each certification that you can take and even transform into a full course at your college or university:
Inbound Marketing Certification: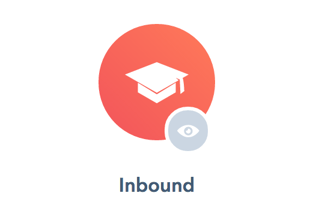 This introductory course features twelve classes that span the four stages of the Inbound Marketing Methodology. From optimizing your website for more search traffic, to landing page anatomy that generates more leads, this free course and certification exam covers the fundamentals of inbound.
HubSpot Marketing Software Certification: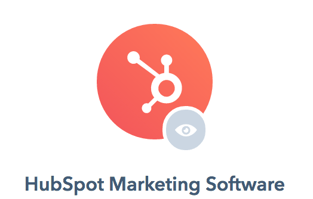 This certification demonstrates your proficiency in the theory and practice of inbound. It tests your knowledge of inbound best practices and your ability to apply those practices to achieve measurable results. However, be aware that after passing this certification you must also pass a practicum that demonstrates that you have actually achieved results with the software.
HubSpot Design Certification: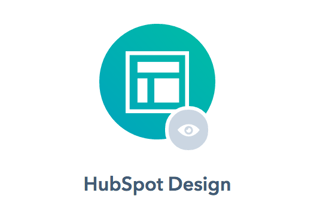 This certification is meant for web developers and designers. It could also be taught in a college classroom for computer science and web development majors. This course teaches you best practices for designing a variety of website templates using HubSpot's COS platform (content optimization system).
HubSpot Agency Partner Certification: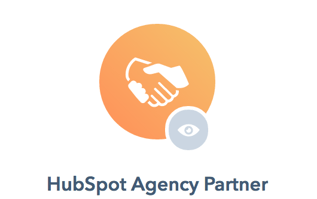 This particular certification is meant for agency owners. It covers everything you need to know about growing an inbound marketing agency to market, sell and grow your services. This could easily be taught in an entrepreneurship class at any college or university.
Inbound Sales Certification: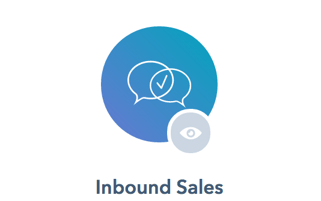 The Inbound Sales Certification features five classes that introduce you to the Inbound Sales Methodology. From identifying potential buyers, to developing outreach strategies, to building personalized presentations. This course would fit perfectly in any sales degrees or certificate programs.
Growth-Driven Design Certification: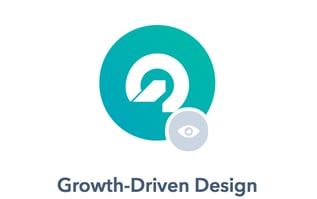 The Growth-Driven Design Certification takes the traditional web design process and flips it on its head. Using an agile approach to web design, this certification is a 13 class course that teaches you how to build powerful websites based strictly off of user data. This method of web development is much cheaper and effective than traditional methods.
Email Marketing Certification: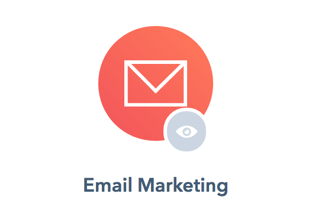 This advanced email marketing training course will teach you how lifecycle marketing, segmentation, email design, deliverability, analytics and optimization all integrate to create powerful emails that nurture leads into paying customers.
HubSpot Sales Software Certification: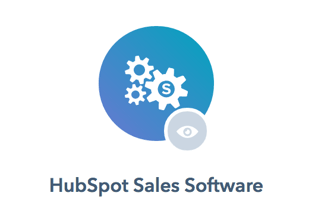 Much like the HubSpot Marketing Software Certification, the sales software course covers how to execute inbound sales with the software. This course is perfect for students or professionals interested in sales enablement.
Content Marketing Certification:
Executing any digital marketing strategy starts with content. In a world where content is and always have been king, any student that desires to have a career in marketing must understand the foundational concepts and methodologies of content marketing.
Contextual Marketing Certification: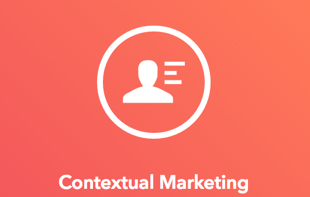 Contextual Marketing helps you tailor your website to the users who are most important to your organization. In the Contextual Marketing Certification, you'll learn how to create a website experience tailored to your users' needs and preferences. This course could be taught in addition to the content marketing certification.
Delivering Client Success Certification: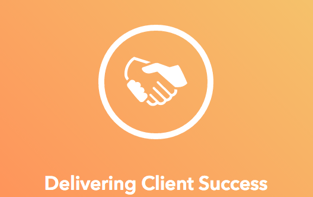 This course might be more for individuals who have been working in marketing for at least a few years. It focuses more on how to make your clients as successful as possible utilizing HubSpot's software and improve your client delivery process.
Developing a Sales Plan Certification: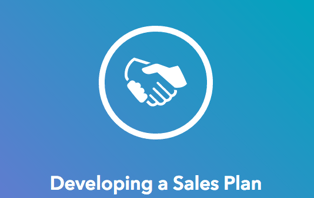 This course will teach you how to put together a focused and actionable sales plan. It could easily be integrated into any sales certification or degree program at a college or university.
How amazing is HubSpot Academy, seriously?
HubSpot Academy is the reason why their education partner program has become so successful thus far. However, one thing is clearly evident. HubSpot's Education Partner Program was strictly developed around one overarching theme: give students the skills they need to be successful in their jobs. While this may sound a bit cliche, today's curriculum that business and communication students are being taught, is simply out-of-date. Are you a victim of the digital marketing skills gap?
Today, this program is working to transform sales and marketing higher education around the world. The program currently has many partner institutions around the world and is also accepting applications for new partners. Interest? Apply here.

Why should you join the Education Partner Program?
The Education Partner Program is positioned as education as a service. As a professor, attempting to transform your curriculum can be very intimidating. However, through my experience in joining this program, it has been extremely easy. By becoming an Education Partner, you will receive four things:
Free HubSpot marketing & sales software
Access to a variety of resources (certifications, projects, software documentation, etc.)
Curriculum support
Community of educators who are just as passionate about teaching as you are
In addition to receiving a variety of tools and resources from a professor's perspective, students also reap the benefits. Students will gain industry desired and recognized skills and development and advancement of soft skills that are heavily required in today's marketing and sales industry.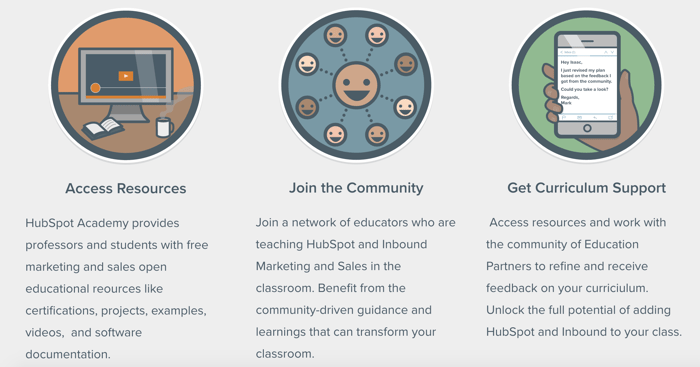 How to Subscribe to The Digital Skillscast
Join other smart marketers who already subscribe on iTunes, Google Play, Soundcloud, and Spreaker.
Don't forget to subscribe to get new episodes sent directly to your inbox each week.