This week on The Digital Skillscast, we talk the future of Facebook Live and how that applies to Higher Education. As the industry of digital marketing continues to rapidly evolve, our classrooms and the curriculum in which we teach must also.
The History of Facebook Live
Launched on April 6th, 2016, Facebook Live is an incredibly efficient method to engage your audience in a very personal way. Whether you're rocking out at your favorite concert or learning new skills at a conference, Facebook Live is an awesome tool.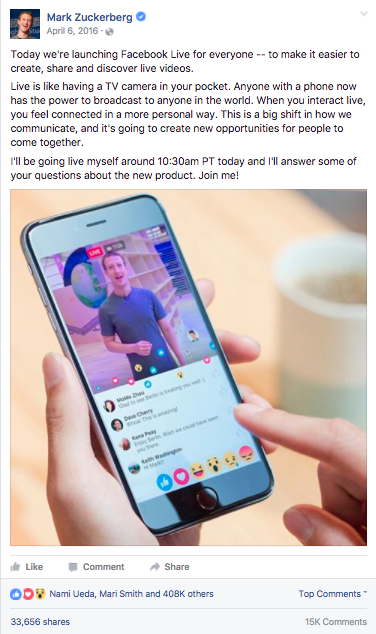 This week's guest is Dennis Schiraldi of Youngstown State University. Dennis is a huge advocate for Facebook Live. From hosting weekly marketing shows to live streaming his classroom lectures, he sure knows how to engage students, or any audience for that matter. Listen in below.
About our guest: Dennis Schiraldi of Youngstown State University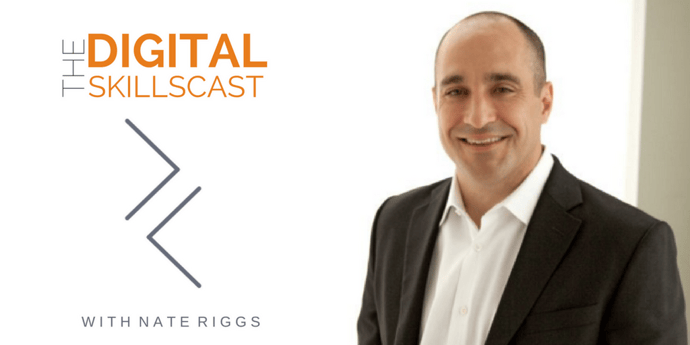 Dennis Schiraldi seems to be truly leading the conversation in digital marketing and higher education in Northeast Ohio. Learn a little more about him below:
Adjunct Faculty at Youngstown State University
As a part-time professor at Youngstown State University Dennis instructs courses on social media literacy and communication. These courses are structured to provide students with real-world practices in preparation for a future career in communications, public relations and marketing.
Owner of CYO Marketing
CYO Marketing is an integrated marketing company, specializing in lead generation using both digital and direct marketing strategies. They also help clients execute in areas such as search engine optimization, social media , email marketing, web design, marketing automation, blogging, public relations, professional speaking, etc.
Founder / Chief Evangelist of DOYOLive
DOYO Live is dedicated to the ongoing education of marketing, business, sales and UX professionals on all things marketing. Last year's conference was attended by over 200 participants in its first year.
DOYO Live in 2016 featured: Joe Pulizzi as the the keynote speaker and founder of The Content Marketing Institute and Content Marketing World. Also keynoting, Nate Riggs, CEO of NR Media Group presenting on HubSpot's Inbound Marketing Methodology. There were 16 breakout sessions, workshops and a thought leadership panel discussion.
DOYO Live 2017 planning is in the works. Interested? Find more information and register here.
Essential Tools for Facebook Live
Obviously Facebook Live is the type of content that is intended to be filmed on the go. However, if you want to get a little more serious with the quality of Facebook Live content that you produce, we've outlined a few critical tools that you may want to consider!
Saramonic SmartMixer Professional Recording Stereo Microphone Rig for iPhone and Android Smartphones: this rig is built for producing quality video content through the power of your smartphone. Here's a few features:
Professional Recording Stereo Microphone Rig Produces Studio Quality Audio for your Smartphone

Features: Two 3.5mm Stereo Mic Inputs, One mini-XLR input, Headphone Monitoring Jack, Phantom Power Switch and Accessory Shoe (To Mount Video Lights and Other Accessories)

LCD Level Meter Monitoring

Volume Control Knob

Includes: SmartMixer, Two Condenser Microphones, Smartphone Holder, Video Stabilizing Grip, Mini-XLR to Standard-XLR Cable, 3.5mm output cable for iOS, 3.5mm output cable for Android, User Guide, 1 Year Warranty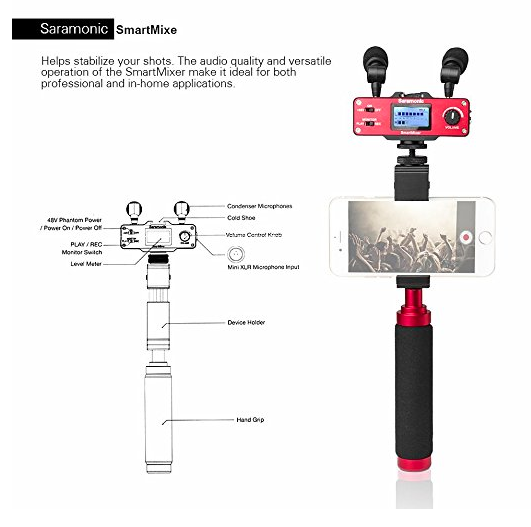 This rig gives you many options to maximize the quality of Facebook Live content you produce for minimal costs. For instance, you can even attach an external microphone for higher quality audio and mount the hand grip to an existing tripod or monopod for maximum control and stabilization.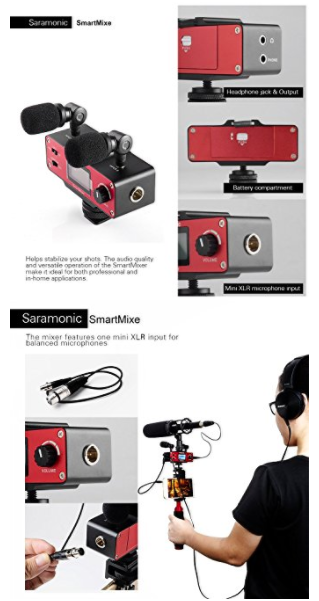 Check out this quick preview video below!
As always, don't miss our fourth episode of The Digital Skillscast next Thursday as we host Adam Rapp, Executive Director and Professor of the Ralph and Luci Schey Sales Centre at Ohio University. Don't forget to subscribe to get new episodes sent directly to your inbox.