If you caught last week's episode of The Digital Skillscast, you'll recall Isaac Moche of HubSpot talking about the HubSpot Education Partner Program. This program is free and open to all colleges and universities, and has been designed to provide faculty with resources, technology, curriculum and professional certifications that support the development of classes and programs that teach students to master applied digital marketing and sales skills.
This week's podcast guest is putting HubSpot's program to the test in what might be one of the most unique entrepreneur bootcamp programs I've come across to date.
This week, we spoke with Eli Chmouni, The Director of the Arizona State and Draper University Silicon Valley Entrepreneurship Program. This program takes a similar approach to the Center of Excellence model by teaching students how to develop business ideas and accelerate those business ideas into thriving startups.
This entrepreneur bootcamp program is managed and funded through a partnership of Arizona State University and Draper University. Listen in below as Eli explains how this program allows students to gain the tools and knowledge to launch and grow their own startup, and turn powerful ideas into reality.
Meet Eli Chmouni of Arizona State University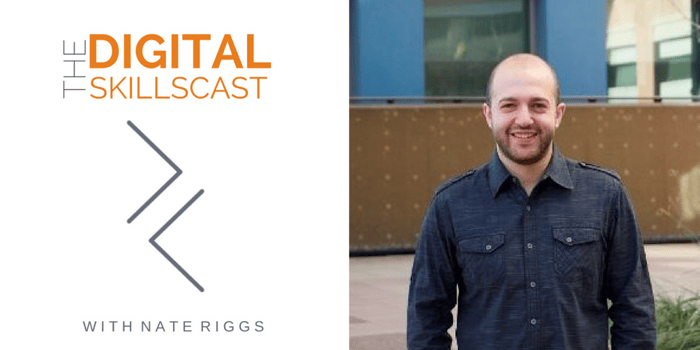 Eli Chmouni is the Director of the AZ State University and Draper Silicon Valley Program. He currently manages the ASU operations and planning of the 9-month accredited incubator program at Draper University in San Mateo, California. This includes working with ASU faculty and staff on establishing curriculum, program requirements and recruiting. He also works hand-in-hand with students on developing business ideas into growing startups.
In the past, Eli has been apart of a variety of startups himself including a social networking platform, a nightlife membership service and Hooch, another nightlife servicing platform. Eli comes from an engineering background but is clearly an expert in how to grow and accelerate startup companies.
About the AZ State & Draper University Partnership
This program allows students to earn a Certificate of Entrepreneurship from Arizona State University's W.P. Carey School of Business. ASU partnered with Draper University to create this one-of-a-kind program where innovation thrives through advanced curriculum and real world experience. In today's world of business, disruptive technology is constantly changing the environment. Eli understands that a critical part of this program is helping to close the digital skills gap for marketing and sales so that students are prepared to launch their companies and quickly generate revenue.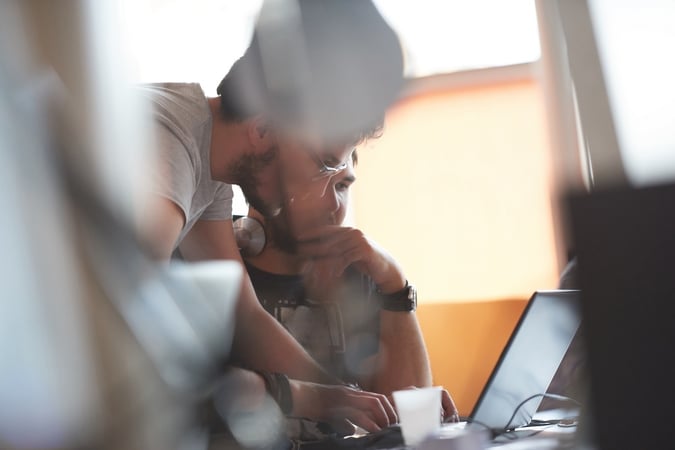 Recently, Eli has joined the HubSpot Education Partner Program in which he introduces inbound marketing and HubSpot products to both new and advanced students. Specifically, he teaches students how to utilize HubSpot's CRM to manage their contacts and begin the lead generation process.
---
Why Your University Should Join the HubSpot Education Partner Program
---
Although students earn credit through Arizona State, they actually get to live in San Mateo, California at Draper University for the duration of this program. While here, students get the opportunity to:
Meet like-minded entrepreneurs
Learn and collaborate in the same environment
Build a real business to change the world
Learn from a variety of well-known entrepreneurs and mentors
Earn 15 credits and a Certificate of Entrepreneurship from ASU
This type of program fits perfectly into the Center of Excellence model because it embraces the new classroom experience. This experience includes advanced curriculum that is aligned with the skills and knowledge that companies expect college graduates to have. Below, I've provided an overview of the ASU Draper Silicon Valley Program curriculum.
Ideation
What products or services are you specifically trying to build and how will those products or services solve a particular problem. This is the beginning stage of how each startup is born.
Founding team & mentors
Do you have the right people on your team to build and scale the business? Talent is one of the top reasons for why companies become so successful. Students must learn how to put the right people in the right place to grow their idea from dream to reality. This is also a great way to teach them to build soft skills such as communication and leadership.
Market analysis
Who are your customers? What is their biggest problem? Why should they choose your product or service over your competitors? In this stage, students must learn everything they can about their target customers so they can market appropriately.
Legal structure
What legal entities will become tied to your business and how to you ensure how to protect your brand assets?
Validation
Just because students think an idea will work, doesn't mean it will become a reality. Here, they must validate they product or service with real data.
Financial structure
Forecasting, budgeting, etc. Financial health is critical in scaling a business.
Growth
How do you successfully accelerate your idea?
Technology Training
Throughout the program students learning computer aided product design with CAD, mobile app and web programming, and graphic branding design. All software licenses are provided by the program. Again, this aspect of the program goes back to working to close the digital skills gap.
How to Subscribe to The Digital Skillscast
Join other smart marketers who already subscribe on iTunes, Google Play, Soundcloud, and Spreaker.
Don't forget to subscribe to get new episodes sent directly to your inbox each week.