Welcome back to the Digital Skillscast, where each week we focus on closing the digital skills gap. Our guests are out there teaching students in college and universities or they are working to close the digital skills gap from inside a company. They are doing this by adopting new technologies and building a workforce that is equipped with the necessary skills to put them into action.
We had Christy Bernard, of Hondros College of Business, on the show last week. She is the Senior Marketing Manager for the local school that has carved a deep niche in helping all types of students build and maintain careers in real estate, appraisal, mortgage lending, and insurance.
Christy, a perfect example of a marketing technologist, is using social media to raise awareness in new markets while driving student engagement. Hondros utilizes Facebook's Look Alike feature, which allows you to take the audience that you already have and create a new one that looks pretty similar. It is such an easy way to find potential leads and is more effective than just taking a shot in the dark.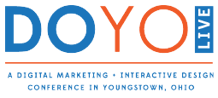 We are always encouraging our listeners to get out there and learn. It's no secret that conferences are the most effective way to do that in the professional world. DOYO Live, in Youngstown, Ohio, is a great example of a digital marketing conference that will leave your brain overflowing with information.
Dennis Schiraldi - Founder of DOYO Live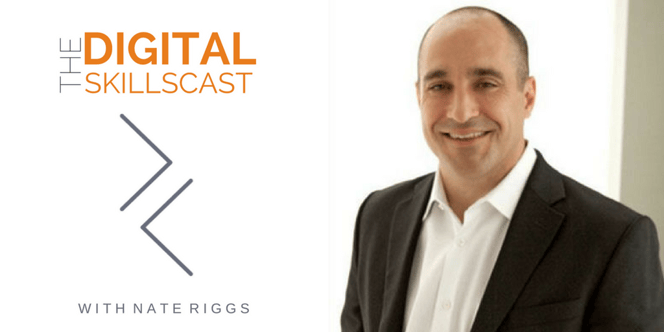 Dennis Schilarldi is the founder of DOYO Live. He is an experienced and well-traveled marketing executive whose expertise is in digital marketing strategy. Not only has he worked with small-to-mid-sized businesses, but with Fortune 500 companies like GE Healthcare and Konica Minolta Medical Imaging on digital marketing and lead generation strategy.
Facebook Live Success
When Dennis was a guest on the show before, the discussion was focused on the future of Facebook Live. He has continued to create interesting content with different speakers with the goal of promoting DOYO Live. They have been committed to the blog strategy that has stuck around for years now - develop a community of content contributors and syndicate the content out. Dennis has decided to reverse that process.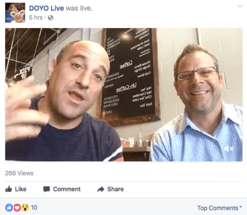 He has had over 135 guests, ranging from social media marketing influencers to industry experts to thought leaders; you name it and he's had them. Each show was recorded at a different restaurant or cafe so they were able to promote local businesses while they created entertaining and educational content. This strategy has helped Dennis and his team double the amount of engaged followers on their Facebook page in a time in which organic traffic seems dead.

It's important to always test in this sort of environment and that is something that Dennis is well aware of. One experiment that Dennis has been conducting is alternating between the DOYO Live Facebook page and his own Facebook page. When you do Facebook Live from your business page, your followers get notified that you are live but it's pretty limited.

On your own personal page, when you are about to share, you have the option to invite your friends to watch and they receive a notification that you are live. They can also join your video, opening a split screen, giving a FaceTime feel to the video, creating a two-way conversation. Dennis has found that the attendance rate increases when using a personal page.

Of course, this is his personal page and not everyone who follows the DOYO Live page can see this. To fix that, Dennis will either share the video onto DOYO's page or download the video and upload it to the page. This process has even created extra engagement.

Before going live about a month ago, a light bulb went off in Dennis' head. He put everyone that is a breakout session leader or sponsor at the conference into a Facebook Messenger Group. He told them that he was going live in five minutes and suggested they drop in, which they'd get a shout out for in the video. This has been quite successful for Dennis and he asks himself why he didn't think of it before.

If you're wanting to learn more about Facebook Live, you're in luck. There will be a session by Rachel Moore called "Go Live or Go Home: Use Livestreaming In Your Content Strategy." But if one isn't enough for you, Jeff Leo Herrmann will be leading a session on "How to Grow Your Own(ed) Media Platform to Grow Your Business."
Hug Your Haters

Like most conferences, there was a post event survey for attendees to fill out. Embracing the theme of "Hug Your Haters" by Jay Baer, Dennis looked to the losses of what he found. In terms of operations, signage was lacking. Attendees said there was an absence of clear directions from signs, showing them where to go and is something that Dennis took to heart for this year's conference.

More importantly, many claimed that a breakout session wasn't enough. It is only 45 minutes long and you can only get so much from that. Because of this, Dennis decided to add a few two hours, deep dive workshops.

A great example is a workshop led by yours truly, Nate Riggs. "How to Launch a User Data-Driven Website in 60 Days or Less" will teach you how to identify the risks associated with the traditional web design process, understand the Growth-Driven Design Methodology, and analyze how to improve your website based on user feedback.

Dennis will be leading his own workshop as well. His workshop, "Development of a B2B Lead Generation Strategy", will help you develop an integrated marketing strategy to help you grow your business. It will cover the stages in the Buyer's Journey with a content marketing strategy to start generating leads immediately with a discussion on the use of implementing a webinar strategy to build out a comprehensive content strategy comprising of a webinar, blog, email, social and direct engagement to create new leads and nurture existing opportunities.
Deanna Fusillo will lead "Women Entrepreneurs: Pushing Boundaries and Breaking Rules." Founder of Sassy Girl Media, Deanna will focus on women entrepreneurs operating in a man's business world. All three of the workshops are almost sold out so get yours before it's too late.
Youngstown, Ohio
No one thinks of Youngstown, Ohio when they think of digital marketing conference and Dennis is well aware of that. But, Youngstown has the number one university technology affiliated incubator in the world. There are over 700 people who work in this B2B software tech incubator, which is located downtown. Youngstown also has the largest concentration of 3D printing equipment in R&D. There are over 15,000 students who attend Youngstown State University, which is undergoing a major revitalization.
Many of the residents grew up in a blue collar household and that work ethic has carried over generations. There is a pulse on Youngstown and it is an exciting place to be.

There is a whole host of restaurants downtown that you'll be able to join us at lunch for. Suzie's Hot Dogs is included in this year's conference. They have over 50 varieties of craft beer on tap and a great Moscow mule. Mill Creek Park is one of the largest city parks in the United States - following behind Central Park. So there's no shortage of entertainment in Youngstown.
Interested Yet?
There are tickets still available for this conference that begins on August 3rd. Go to doyolive.com, click the Registration tab, and enter the promo code DOYO2017 to save yourself 20% on your ticket. Last year's event sold out and the workshops have little room left, so if you're still on the fence, it's time to pull the trigger before it's too late.