I am a big believer in the power of Certificate-based programs in Higher Education, and the incredible impact that teaching technical or vocational skills can have on students as they begin their career search.
The shift from localized software to SaaS or "Software as a Service" that lives in the cloud has impacted every industry on the planet. And, with any industry that is impacted by software and systems, a skills gap is created.
---
Are You a Victim of The Digital Marketing Skills Gap?
---
For this week's episode of The Digital Skillscast, we're going to take a deep dive into one collegiate organization that is making a huge impact on closing the skills gap that exists in sales. Our list of interview guests are part of a Center of Excellence model at Ohio University that is successfully developing "T-Shaped Professionals".

These students upon successful completion of the college career, posses a broad array of knowledge and experiences gained from their major coursework, but also a specialization in the theory, techniques and practices around selling.
Meet Dr. Adam Rapp of Ohio University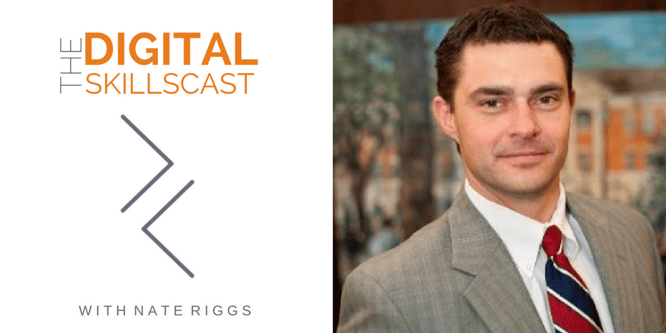 Adam Rapp is an Associate Professor of Marketing at Ohio University and founding partner of the Sales and Leadership Development Group. Prior to joining the faculty at Ohio University, he was a professor at Kent State University, Clemson University, and University of Alabama. Adam has presented at premiere institutions including Harvard, Columbia among others and taught globally in Belgium, Greece, Colombia, Chile, China, and several other countries.
He has a Ph.D. from the University of Connecticut, an M.B.A. from Villanova University with a specialization in strategic marketing, and an undergraduate degree from Penn State. Adam also spent two years as a post-doctoral fellow at the University of Houston, where he researched and taught in the Sales Excellence Institute. Adam has won teaching awards at the University of Houston, University of Connecticut and most recently won the Neil Rackham Award for Sales Knowledge Dissemination (2014).

Adam's research examines factors influencing the performance of salespeople, sales teams and sales organizations. He has published in the Journal of Marketing Research, Management Science, Journal of Applied Psychology, International Journal of Research in Marketing, Industrial Marketing Management, Journal of Business Research, and the Journal of Personal Selling and Sales Management. Adam's work on sales teams has been highlighted by professional selling textbooks, industry magazines, and presented at Harvard University. Adam joined Michael Ahearne as a co-editor of the Business Expert Press book series on Sales and Sales Management.

After earning his M.B.A., Adam spent several years in the market research industry both selling and servicing accounts. Adam has worked with companies that include Ecolab, AchieveGlobal, Berlex, Alabama Power, Kraft, Georgia Pacific, the FOX News, and Kimberly Clark among others.

Today, Adam is the Executive Director of the Ralph and Luci Schey Sales Centre, one of the nation's first and leading college sales programs.
Greg Scott - Program Manager, Executive Education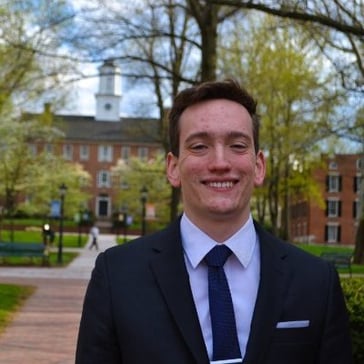 While in school, Greg served as Co-Chair of The Ralph & Luci Schey Sales Centre. After graduating from Ohio University and the College of Business, he was asked to return in a full-time capacity to build out the executive education and research programs of the College. Greg works hand-in-hand with the thought leaders in the College and Center's of Excellence to deliver actionable, cutting edge insights & training to executives at today's leading organizations.
Stephenson Swan - Co-Chair Ralph & Luci Schey Sales Centre and Incoming Dell EMC Inside Sales Associate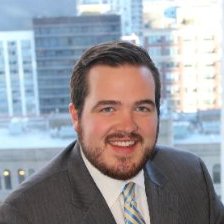 As a hard working, competitive, and relationship oriented student at Ohio University Stephenson has had the opportunity to network with a diverse group of professionals in a variety of industries.
He currently serves at Co-Chair for the Schey Sales Centre and will be moving to the Boston area upon graduation to work for Dell EMC as an Inside Sales Associate.
Sydney Wolff - VP of Strategic Initiative, Ralph & Luci Schey Sales Centre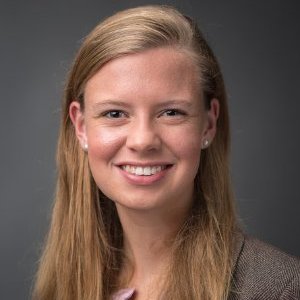 As the Vice President of Strategic Initiatives Syndey's role is to serve as a transformational leader for the Schey Sales Centre by creating opportunities to leverage the strengths of the candidates.

He top priorities for the organization include:
Achieving record-breaking attendance at the annual Sales Symposium

Increasing participation percentage in the Coach and Candidate program

Establishing an annual philanthropy and excellence event
What is a T-Shaped professional?
The concept of T-shaped skills or T-shaped professionals is a metaphor used in job recruitment to describe the abilities of persons in the workforce. The vertical bar on the T represents the depth of related skills and expertise in a single field, whereas the horizontal bar is the ability to collaborate across disciplines. Check out the image below from Moz of The T-Shaped Web Marketer.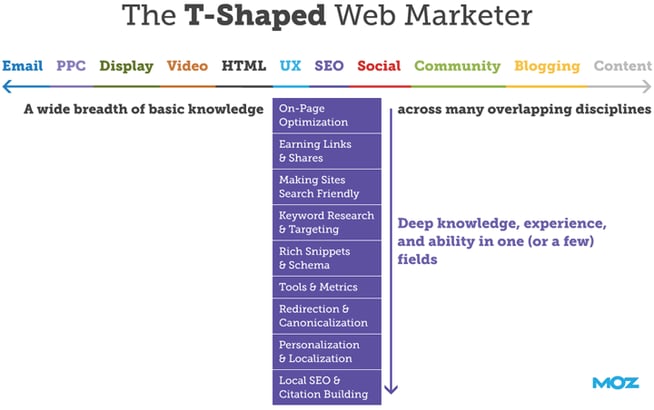 Applied Learning in a Center of Excellence Model
A center of excellence (CoE) is a team, a shared facility or an entity that provides leadership, best practices, research, support and/or training for a focus area. It may also be known as a competency center or a capability center.
Stephen Jenner and Craig Kilford, in Management of Portfolios, mention CoE as a coordinating function which ensures that change initiatives are delivered consistently and well, through standard processes and competent staff.
In technology companies, the center of excellence concept is often associated with new software tools, technologies or associated business concepts such as service-oriented architecture or business intelligence. However, in academic institutions, a center of excellence often refers to a team with a clear focus on a particular area of research; such a center may bring together faculty members from different disciplines and provide shared facilities. Below, I've included a few key resources to highlight the importance building these impactful programs for students.
How to Build More Impactful Centers of Excellence
Roger Price, CEO of Phase 5 Group states that while there is no standard model for buidling a CoE, the fact is that different models can still be effective. Although the structure of many Centers of Excellence programs vary, the work or the outcome tends to be the same:
Defining a common set of best practices and work standards
Assessing (or helping others to assess) the maturity profile of the plants against these best practices and work standards
Providing direct (i.e., in-person) and/or indirect (e.g., instructional content, tools & templates, etc.) guidance and support to assist plants in implementing these best practices work standards
Ohio Centers of Excellence - The Department of Education
The Ohio Board of Regents is working to address this issue in higher education. The organization is determined to influence each state university to establish Centers of Excellence. This would involve defining the specific areas of study and research it excels in, then committing to concentrating and building the program to empower students and give them the skills they need to become an asset to their future employer.
These CoE programs would position the University System of Ohio to be a leader in innovation and entrepreneurial activity.
Ohio's CoE are economic drivers, generating public and private investment, attracting top-flight intellectual talent, and creating an energized, entrepreneurial atmosphere for students.
It seems that Ohio's universities are working to address this issue and moving in the right direction. 50 CoE have been established. The CoE categories represent key industrial areas in which future job growth is to be expected:
Advanced Energy
Biomedicine & Health Care
Agriculture, Food Production & Bioproducts
Advanced Transportation & Aerospace
Enabling Technologies: Advanced Materials & Sensors
Cultural & Societal Transformation
This exact model can be clearly observed at Ohio University's Ralph & Luci Schey Sales Centre.
About the Schey Sales Centre at Ohio University

It all started in 1993, a group of highly successful Ohio University alumni got together and talked about the need for sales education. A few informal meetings led by Tom Starr and Jim Wycoff led to more meetings with fellow soon-to-be-founders Bill Axline, Hal Harbeitner, Larry McHale, Julie Zdanowicz, and Lisa Napolitano.
They met to brainstorm how a college should approach sales education, what the curriculum should include, and just as importantly how to fund it. Throughout the entire process Ralph Schey, longtime CEO and President of Scott Fetzer, followed the progress of sales education at Ohio University and promised funding. Upon the arrival of Dean Glenn Corlett and Dr. Barbara Dyer the Sales Centre plans began cementing on paper. The Sales Centre was officially founded in 1997 becoming one of the very first of its kind. It was in 2006 that, through the generosity of the Schey family, the Centre became the Ralph and Luci Schey Sales Centre. The Schey's continued excellence has been highlighted by superior competition finishes and highly successful alumni.
The Ralph & Luci Schey Sales Centre is one of many Centers of Excellence models that Ohio University offers. A few of their top programs include:
Center for International Business
Walter Center for Strategic Leadership
Center for Sports Administration
Center for Entrepreneurship
Consumer Research Center
How to Subscribe to The Digital Skillscast
Join other smart marketers who already subscribe on iTunes, Google Play, Soundcloud, and Spreaker.
As always, don't miss next week's episode of The Digital Skillscast next Thursday as we host Isaac Moche, Education Partner Program Manager at HubSpot.
Don't forget to subscribe to get new episodes sent directly to your inbox.