This week, Brandon and I are back with episode 005 of This Week in Restaurant Technologies.
Just about everyone loves a good rank ordered list, right? This week, Nations Restaurant News released a new ranking of 250 restaurants by their social media activity and fan engagement rates.
Are Social Media Rankings for Restaurants Valuable?
We all want to know how we compare to our competitors, both online and off. But sometimes with social media rankings, especially for restaurants, it can be difficult to differentiate between rankings based on social tactics versus social results.
In this week's video, Brandon and I dig into this year's rankings and also compare them to the previous NRN partnership with Paul Barron's Q42013 Restaurant Social Media Index (RSMI).
What's most surprising is that while claiming the same focus, the results published in these lists are nowhere near close in terms of a side-by-side comparison.
If wonder how and why some restaurant brands get more recognition for their presence on social media, you'll want to watch this week's commentary.
This Week's Hangout Notes and Resources
We cite during the video, Paul Baron and his work with the 2013 Restaurant Social Media Index. Check this index out to see how it compares to this year's study.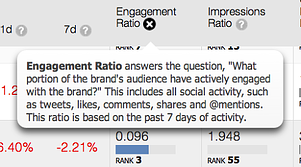 Interested in find out how the 2014 NRN 200 was calculated? The NRN gives a detailed description here. Remember, if you're unsure or confused on any of the terminology, click the questions for more details.
We also talk about the Sprinklr, a software platform Platform used to collect and calculate social media data. Give this one a look too to see how it compares to the others.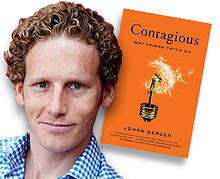 Looking to read more on Jonah Berger's ideas? I strongly recommend his book Contagious: Why Things Catch On. He also was a guest on episode #017 of the Social Restaurant Podcast.
Will any of you be joining Sara Lowenstein and I at this year's National Restaurant Association Show? Special shout out to AirBnB for helping us book our stay.
Tune In Next Week
Brandon and I will be back with another episode next week. You can tune in on Thursday's here on my blog to catch the archived recording.
If you'd like to watch and participate in the live Google+ Hangout, we'll be broadcasting at 11AM EST on the This Week In Restaurant Technologies YouTube Channel.