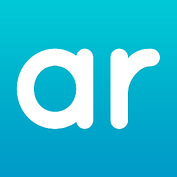 With all the talk about wearables lately, the advertising implications can get a little overwhelming. How can your company start to integrate new platforms today that will put you ahead of the crowd?
Augmented reality isn't just for gamers. The interactive advertising world is abuzz with all the possibilities this cross-platform application has to offer.
In this post, I'll walk you through what marketers, advertisers, and brands need to know about the latest bridge between today's smartphones and tomorrow's wearables.
Precursor: Brands Taking Advantage of Mobile
We've discussed recently how smartphone adoption rates are reaching market saturation. 54% of emails are expected to be opened on a mobile device in 2014, as reported by Rosetta. Brands are currently focused on integrating mobile payment apps to take advantage of this consumer trend. It can speed up lines and free personnel to complete other tasks. On the other hand, you've got completely automated services from order to pick up - check out Briggo. These are all great pull marketing tactics using the latest technology to establish brand loyalty. But what about pull strategies?
What is Augmented Reality?

So there you have it, via Google. But how are the images displayed on the "user's view of the real world"?
That's where we can exploit the commonalities between mobile devices and the specific subset of wearables like Google Glass. So, even if you think Glass is doomed to perpetual Beta testing in tech purgatory among it's ancestors, read on. (And then, read this article about Google's official patent filing for smart contact lenses. Creepy or cool? Comments, please.)
Advertising with Augmented Reality Today - Total Immersion
Way back in 2004, a company called Total Immersion used it's patented D'Fusion software to bring the first AR image - a tiger, roaring to life.
Today, it boasts the "most widely used commercial AR platform" and partners with big brands like Disney, Toyota, and Starbucks to integrate 3D interactive objects with video to produce exciting customer experiences.
A prime example of Total Immersion's capabilities is it's Folger's Wakin' Up App - the winner of the 2013 Internet Advertising Award for Best Consumer Goods Mobile Application.
Watch the video for an example of how Folger's allowed customers to send branded augmented reality holiday greetings from their smartphones. Another application allowed purchasers of Starbuck's holiday mug to "open" a box containing special offers as a reward. In the retail space, it has a TryLive application for testing out different eyewear frames on your face before you buy them. Total Immersion has made a name for itself as an AR company to watch.
From Augmented Reality to Interactive Print: Layar
Meanwhile, a newer entrant to the market is making fun photo apps seem like child's play. Layar is one company focused on applications of augmented reality that have practical value and promise seamless integration into our brand experiences.
[Tweet "Interactive Print: "It's not a futuristic dream, it's here now." - @layar via @nateriggs"]
Layar has managed to integrate print advertising and augmented reality in a natural way.
Point your device loaded with the Layar app at interactive print advertisements, and watch them come to life. Layar reports the Click Through Rate of their users is currently 87%, and adoption is increasing by 1 million downloads per month.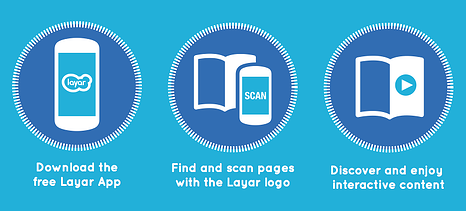 The reason why Layar has been the talk to the tech world this week is because they've rolled out an app for Google Glass. Now, you can experience 3D panoramic views of beautiful locations, real-time movie trailers, and literally look around you to find apartments listed as available to rent.
What is just as exciting from your mobile device, just became seamless and simple to use in the world of wearables. Watch the video for more.
Interactive Print Applications Across Industries
As you can see, there are already many different types of brands marrying augmented reality with mobile adoption for the better. Consequently, there are even more paths it could take.
Can you imagine a restaurant menu listing that comes to life when you scan it? Hearing the sound of sizzling steak or watching a dessert being plated would be pretty tempting. How-to instructions for furniture assembly would certainly be a lot less confusing if you could work along a demonstration video. Or, what if a city made a tourist's guide using this technology? Ahh, the possibilities.
I've got to admit, I'm a total geek for this type of innovation. If I've captured your interest, here are a couple other articles on augmented reality you can't miss:
7 Ways Augmented Reality Will Improve Your Life
IKEA's 2014 catalog app allows you to arrange virtual furniture pieces in your living room via augmented reality