If there is one thing that universities and colleges need a lot of, it's money. Getting that money can be quite the task and much of it comes from alumni and donors. However, it's unusual for younger alumni to do such a thing. How can a university bring in more donations in order to educate current and future students?
Cornell University has creatively implemented crowdfunding. They were particularly interested in two groups - young alumni and alumni who had not donated to the university before. With an organized and dedicated project team, Cornell has been able to crowdfund for student- and campus-life projects. The original thought was to create one huge compelling story and that it would be the driver of the campaign, but quickly realized that's what they alumni was interested in. They wanted to hear about the students and what they were doing.
About Our Guest - Dayana Kibilds, Cornell University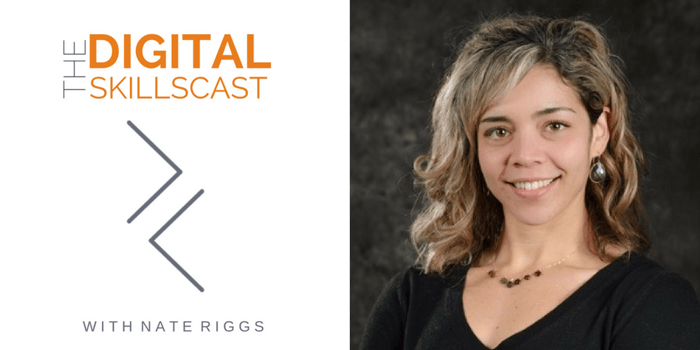 Dayana Kibilds is currently the Assistant Director of Digital Marketing and Participation of Annual Giving Programs at Cornell University. Dayana has nine years of experience in digital marketing. She thrives when she gets to collaborate in projects that are cross-functional and spearhead change within the organization.
At Cornell, she focuses primarily on participation. She is tasked with reaching the masses and making a compelling argument for Cornell. She works on projects that include Giving Day and crowdfunding, both of which are university wide initiatives, in addition to traditional fundraising methods. Her previous roles include Business Anaylst at Penn State University and Internet Marketer at Hella in the automotive industry.
How Did Cornell Adopt Crowdfunding?
Cornell adopted the idea of crowdfunding back in 2013, before Dayana even joined the team. The model is run throughout the year with a few big pushes. Dayana calls it "coordinated rolling." There are four projects that are live throughout the year, each happening in either February, April, July, or November. November brings the biggest push of all and they try to have as many projects live as possibly during this month.
Dayana engages donors through crowdfunding and once they have given, they are incorporated into the rest of the communication strategy throughout the rest of the year. This is done specifically for events that are similar to the nature of crowdfunding - getting a group of people to come together and make a contribution to a project, greating one large impact.
What is One Benefit that has Expanded the Tunnel of Potential Donors?
Crowdfunding is a way to make an argument to give to Cornell in a way that is impossible in any other way. Dayana refers to this as storytelling. The project teams is responsible for telling the storying of why they are raising these funds for the project or cause. It creates an incredible adn rewarding partnership, which is a side benefit of a cross functional endeavor such as this.
What Are Common Challenges?
Crowdfunding is not a magic solution and is often thought of as a kick-starter campaign that gets put online and the money appears out of nowhere. Crowdfunding takes a lot more work.
One challenge is to set the expectation for colleges are that participating and the project teams that in order for crowdfunding to work, it will take 100% commitment. As they grow, applications are taken from colleges and reviewed for how they will use the team, how much they need, what the funds are for, and numerous other criteria. Dayana and her team makes sure that the expectations are realistic and they assess from the application if they are committed to seeing the project through to the end.
What Platform is Used?
Dayana used ScaleFunder, which she says is very user friendly. The project is created and the team can load content into it, describe each giving level, email donors, and share updates throughout the month. ScaleFunder is instrumental to success because it allows them to be almost in direct communication with donors.
A team of leads also meets weekly. Every project team has a person who is responsible for helping them through the process, answer questions, provide resources, or anything they might need in order for the project to succeed. ScaleFunder gives them freedom but they are connected to the project with their point of content in the office.
Advice for Other Colleges?
Though the project team does most of the work, the university will need to do much of the work when first starting out. In order for Cornell to keep this going, they'e created an online toolkit that include training, email templates, checklists, and information about each step from the application to the email thanking your donors. So before you begin, prepare your tools and resources. Do research on what works and make sure that it is available to you and that you will be able to walk the project team through what is happening.
How to subscribe to The Digital Skillscast
Join other smart marketers who already subscribe on iTunes, Google Play, Soundcloud, and Spreaker.
Don't forget to subscribe to get new episodes sent directly to your inbox each week by clicking the image below.