You're in for a good one this week at the Digital SkillsCast, a podcast where we interview a new guest who is working to close the digital skills gap. These guests are professors, school administrators, or business leaders who are lighting the path to digital transformation in their industry.
If you didn't catch Part One or Part Two of this three part series, here's what you missed:
Part One Recap
In our first episode of the series, we talked to Rob Bolt and Colleen Cassity about the design tech high school, or d.tech, that the Oracle Education Foundation is spearheading.
The Oracle Education Foundation is a nonprofit organization funded by technology giant, Oracle. OEF pairs talented Oracle employees with high school students to teach them in various STEAM disciplines.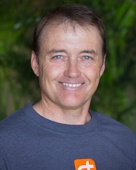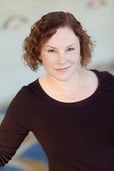 Rob is one of the founding members of d.tech and is in charge of developing partnerships with local area corporations. He is currently working on partnerships with companies to find potential internships for students at d.tech.
Colleen is the Executive Director of the Oracle Education Foundation. Today, Colleen oversees the Oracle Giving and Oracle Volunteers programs, which donate time and funds to nonprofits around the world.
Part Two Recap
Last week, we talked to Vineet Mishra and Margaret Errington, two of the volunteers that help make the Design Tech High School what it is. These volunteers from Oracle leave their day jobs and work one on one with high school students to close the digital skills gap first hand.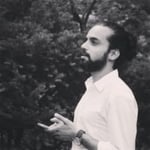 Vineet is a Senior User Experience Designer at Oracle and started with Oracle in August 2016. His role at d.tech is to facilitate content and ideas among students. By encouraging them to think outside of the box, volunteers like Vineet help to encourage design thinking and creative problem solving.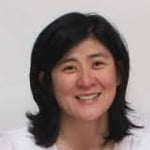 Margaret is a Linux and VM Principal Alliance Manager at Oracle. She identifies herself as having duel roles – one as an Oracle employee and one as an OEF volunteer. She's been involved in helping not only to coach and mentor the students at d.tech, but also on the planning team that has designed some of the curriculum around the two-week workshop experiences.
Without further ado, we bring you the final installment of our three part series about the Oracle Education Foundation. Read on to hear from one of the d.tech students, a senior who is about to be part of the very first graduating class.
The Oracle Education Foundation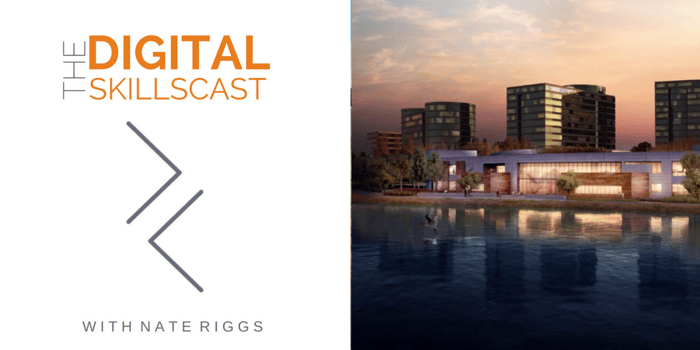 So far, we've learned that public and pri
vate partnerships in education, when done well, can
have an amazing impact for students. P
art of d.tech and OEF
'
s success was thinking
outside the box in terms of the school calendar.
By throwing away the concept of a traditional academic calendar, students and volunteers moved
to a schedule that allows for two week "breaks"
where students work with Oracle employees in
workshop settings to apply what they are learning about
design thinking to solve real-world problems.
Having access to the right people for teaching also makes an incredible impact. By tapping a resource that the OEF already had, Oracle employees, Design Tech High School is able to partner with some of the best and brightest in a variety of industries and practices.
These employees volunteer their time to the students at d.tech during their two week breaks mentioned earlier, to get them hands on experience in a workshop setting where they can apply design thinking to a more real-world experience.
So, what does all of this look like from a student's perspective?
Whiz Kid, Joelene Latief
A product of her environment, you can immediately tell that Joelene is a bright student. She's been brought up in a system of education that is very different from what most kids her age experience.
She was home schooled for most of her school career, until she learned about d.tech. What really stood out about d.tech was how personalized the learning was- similar to her home school experience. After attending a session at a local high school, Joelene was drawn to the high energy of the students. The rest is, well, history.
Now an Oracle Education Intern, as well as a d.tech student, Joelene is getting an intensive look into all that this OEF partnership can do.
Not only that, but she is a part of the very first d.tech graduating class. So what does this look like from her shoes?
A Day In The Life
Joelene walks us through a normal day at d.tech, starting with an "at d.tech" advisory period, where students get one-on-one time with their mentors.
When it comes to classes, d.tech still manages to break away from the traditional school structure- allowing students to pace themselves. If they need to spend a little more time on a subject, they can; and if they are ready to move on to the next topic, that material is ready for them.
One of the coolest parts of d.tech are the Lab Days. Basically, students get time to work on their "Passion Projects" and dive deeper into subjects that they are really interested in.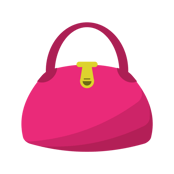 When it comes time to work with the volunteers from OEF, students create a project using design thinking and engineering processes. For Joelene and her group, this was a Pick Pocket Proof Purse.
This wearable technology uses an RFID ring that connects to the purse to unlock it, and alert the owner if someone tries to open it without using the ring. They came up with this concept after their empathy work with target markets, a key part of design thinking.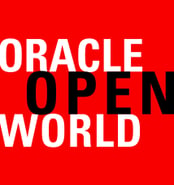 Joelene's team presented a full prototype to tech leaders and high level executives at Oracle Open World, and are now connecting with a patent attorney at Oracle to develop the product.
One of the key parts to being able to develop this high level of thinking and education, is the realationship between the students and the Oracle voluneers that mentor them. According to Joelene, it's more of a partnership and collaboration, than a teacher/student relationship.
The Third Time is The Charm
Well that's a wrap, folks. This is the end of our three part series on the Oracle Education Foundation and we truly hope you enjoyed learning about this incredible partnership. As always, stay tuned next week for more exciting content on The Digital SkillsCast.
---