Inspire and Excite Your Audience with Inbound Marketing & Sales Education
Hire Nate Riggs as a Speaker for Your Next Event

Selecting the right speaker for your conference or event can be a tough job. Experienced speaking professionals have honed their craft through countless hours of practice that allows them to combine their field expertise with masterfully designed presentations and motivating delivery styles. When those speakers keynote your event, attendees come from all over to be a part of the event experience.
Why Should You Have Nate Speak at Your Next Event?

Nate is a seasoned speaker with the ability to draw crowds and leave them feeling that "wow" moment that only comes from when the presentation of a topic has added value, inspired new ideas and motivated action.
Since 2008, Nate has presented in front of audiences that range from 10 to 1000 event attendees at conferences across the U.S. He has delivered keynotes, breakouts and facilitated workshops at more than 100 events, ranging from private executive workshops to headlining keynotes at major industry conferences.
Professional Speaking Experience
His thought-leading content, natural storytelling ability, engaging slides and high energy delivery nearly always places him as one of the top-rated speakers by attendees at each event where he presents.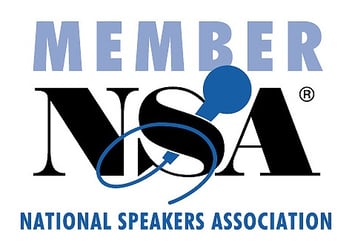 See Nate Riggs Speak at Upcoming Events
Past Event Highlights
American Marketing Association International Collegiate Conference (2011 and 2012)
American Marketing Association Market Research Conference
Langley Center for New Media's Content Marketing Retreat
The Ohio Growth Summit (2008 – 2012)
Foodservice Social Media Universe
The Fast Casual Executive Summit
National Pizza and Ice Cream Parlor Show
Blog Paws
BlogWorld / NMX
Planet Green Industry Conference
Ohio Library Association State Conference
National Public Library Association Conference
The Hawaii Social Media Marketing Summit
GoInbound Indianapolis
Exact Target Connections
Indiana Election Commission Annual Conference
Contempo Communications Amplify Speaker Series
Columbus American Marketing Association Special Interest Group
National Association of Pet Insurance Actuaries
Online Marketing Institute (webinar)
Skyward Inc (webinar)
Astute Solutions (webinar)
Ohio Marketing Educators Association
The Schey Sales Centre Symposium
Associated Construction Distributors International
Transportation Sales & Marketing Association
Ohio University Faculty Marketing Symposium
Planet Green Industry Conference
Ohio Restaurant Association (webinar)

What You Can Expect From Nate
As an event organizer, you have a lot on your plate. There are literally hundreds of details that require your full attention. These range from negotiating with venues, developing content tracks and even promoting your event to make sure that your seats are filled with the right attendees.
Catering to the needs of a high-profile and high-maintenance professional speaker should not be one of your event management duties. Nate's goal as a professional speaker is to be as low-maintenance as possible so that your experience working with him before, during and after your event stays hassle-free and enjoyable. When you hire Nate to speak at your event, you can expect the following experience:
Timely and accurate communication on event and presentation logistics.
Expertly crafted, forward-thinking content with actionable takeaways.
Highly presentation motivational delivery.
Supplemental resources delivered during the presentation.
Beautifully designed slides that use video and animations.
Fast paced, expert Q&A sessions.
Nate also makes a point to hang out with attendees before and after all of his sessions.
---
Speaking Topics for Business Audiences at all Skill Levels
Nate's speaking presentations can be customized to fit the needs of any conference format, private corporate event or boardroom meeting. Each of these topics have resonated with audiences of business professionals, marketers, students and university faculty, and each can be customized to fit your event needs.
Inbound Marketing Habits


How to Get SHARPER Results from your Marketing & Sales Programs
Delivered in a 50 to 60 minute presentation
Best for beginner to moderate skill levels
In today's world, we each carry the world's knowledge in our pants.

As consumers, our uninhibited ability to access self-service information through our smart phones and other mobile devices has forever changed how and when we research, consider and ultimately buy products and services. Research from the Marketing Leadership Council even goes as far as to suggest that approximately 57% of a purchase decisions are now made prior to the buyer ever communicating with a sales representative.
In this high energy presentation, Nate Riggs will open your mind to the philosophies, methodologies and technologies behind Inbound Marketing – a highly progressive form of marketing that meets this change in consumer behavior head on. Nate's presentation has been designed to help you shift your mindset, while empowering you to begin the journey of using the inbound marketing approach to capture customer attention, build trust through information sharing and turn website visitors into leads and customers.
Audience members will come away from this presentation with a better understanding of:
How the purchase funnel has changed as a result of digital media.
The tie between online content and lead generation, and how you can increase demand for your products and services.
How marketing automation and personalization can increase sales.
Where social media fits in your company's your marketing mix.
How to plan your internal resources to execute inbound marketing strategies over the long term.
---
Incasting
Why Inbound Marketers Must Think and Act Like Production Companies (and How to Do It)
Delivered in a 50 to 60 minute presentation
For moderate to advanced skill levels
A study by Business Insider reports that just over 86 million people in the U.S. now watch video on their mobile phones, while Cisco's Visual Networking Index projects that by 2018, video traffic will account for 79% of all consumer traffic on the web.
This change in consumer behavior is not so much a 'trend' as it is a seismic shift that has been building momentum over the last 10 years fueled by disruptive technology. To be successful, inbound marketers must embrace the disruption and begin to think and act like media companies. In this high energy presentation, Nate Riggs will teach you the tenants of Incasting – a framework for producing media libraries that capture the attention of your ideal customers at each stage of the Buyer's Journey. Audience members will come away from this presentation with a better understanding of:
How to formulate a results-focused media strategy that you can actually execute.
How to select and set up a mini-studio in a spare office or conference room.
How to brainstorm strategically-focused content ideas and map them to the customer life cycle.
Multiple examples, tools and technologies that will help you pull it all off.
---
Closing the Skills Gap
How to Build Your Inbound Workforce from the College Classroom
Delivered in a 50 to 60 minute presentation
For moderate to advanced skill levels
In 2014, CapGemeni, a global strategy consulting firm, published a research report entitled The Digital Talent Gap which summarized a body of research conducted to asses the shortage of digital skills in today's marketplace. The report revealed that 77% of companies surveyed considered missing digital skills as the key hurdle to their transformation.
As inbound marketers, you and I already know that one of the most pressing challenges for our organizations is the identification of fresh marketing talent that not only understands why digital skills are necessary but also possesses a base-level competency in putting these skills into action. Make no mistake – whether you are an organization who has adopted the Inbound Methodology and HubSpot as part of your culture or a HubSpot Partner who is serving your clients' needs, finding ways to actively invest in bridging this skills gap must be priority.
In this fast-paced presentation, Nate Riggs will show you how to get involved with local colleges and universities to help them design and teach digital and inbound marketing curriculum and develop a feeder system of "hybrid" marketing talent.
What you will learn:
How to source modern marketing talent at the university level
How to identify and develop young professionals with the highest potential for success
How to seamlessly transition new graduates to interns and employees
---
---
Embrace the Episode
How to Use Podcasting to Drive Inbound Leads and Sales
Delivered in a 50 to 60 minute presentation
For beginner to moderate skill levels
According to the Pew Research Center, the percentage of Americans who listened to a podcast in January of 2015 was double what it was in 2008. Recent data shows that advances in technology – in particular, the rapid growth in use of smart phones and mobile devices in addition to the increased ease of in-car listening – has contributed to the uptick of interest in podcasts.
For inbound marketers, podcasting represents an opportunity to use this passive medium to share the knowledge and information that positions your brand in the top of your prospects mind as they move through the research life cycle and work their way deeper into making final purchase decisions.
In this presentation, award-winning podcaster Nate Riggs will teach you how to plan and produce episodic audio content that delivers both information and entertainment and keeps your target audience coming back over and over again.
What you will learn:
How to plan for success by leveraging the 5 P's that allows successful podcasters to launch their shows.
How to choose the right podcasting equipment for your skill level and budget without sacrificing quality.
How to develop and internalize the processes you need to produce consistent episodes quickly and efficiently.
---
Inbound Readiness Workshops
Find Out if your Company Has What it Takes to be Successful with HubSpot
Inbound Readiness Workshops are delivered in a full day or two consecutive half-day formats to private companies or small groups, and senior company leadership is required to participate.
Nate presents Inbound Readiness Workshops that are designed to quickly help marketers and business owners get up to speed with critical knowledge of the Inbound Marketing and Sales philosophy, methodology and technology, before ever investing a dime in HubSpot or HubSpot Partner Services. In this workshop, the first portion of the content will educate you and your team on inbound best practices, as well as deliver examples of business who are leveraging inbound to grow revenue and sales.
During the second half of the workshop, Nate will roll up his sleeves with you to candidly asses your organization in terms of your readiness to take on and successfully meet the demands related to shifting your marketing and sales mindset from outbound to inbound. You'll discuss culture change management, processes, personnel, business strategy and budgets. At the end of the day, Nate will tell candidly if he believes that you and your company have the right ingredients to be successful with inbound.
Workshop Learning Objectives
Detailed education on the philosophy, methodology and technology aspects of inbound marketing.
A review and analysis of up to 3 of your direct competitors, their online marketing presence and where you stand against your competition.
Multiple case study examples of companies who have successfully made the shift to inbound.
Working session to identify cultural, strategic and financial implications of shifting your business to an inbound philosophy.
A top line assessment and rubric-base scorecard that will show you and your team your potential to successfully adopt the inbound approach.
---
More Audience Accolades
"Nate has the chops of a professional speaker and can absolutely deliver digital media education to your organization. His presentation at the Ohio Growth Summit left me feeling that his he's heading in a very innovative direction. Nate definitely deserves consideration for his abilities."
— Chris Brogan, President of Owner Magazine and New York Times Bestselling Author
"I have had the opportunity to get to know Nate through many different avenues from professional speaking to providing services to companies I have worked for. Nate is truly an expert when it comes digital media strategies and initiatives, but he is so much more than that. His knowledge and experience is limitless."
— Matthew Welsh, National Program Director for e-Cycel LLC
"Nate was recently the moderator for an invigorating panel on social media for the Young Professionals of Columbus. "Blown away" is an understated description of his expertise and ability to reach an audience."
— Kristen Ann Easterday, Director of Local Government Relations at the Columbus Chamber
"Nate presented a workshop at a VISTA Conference that I attended about digital media. He was very engaging and made sure that the presentation was entertaining as well. The three hours that he spoke taught me so much about social media, and I was able to apply these concepts right away!"
— Mark Mandelbaum, Marketing Coordinator for GameTruck
---
About Nate Riggs
Nate Riggs is the Founder and CEO of NR Media Group. A seasoned inbound marketing strategist, he's helped a wide range of brands adopt new ideas and technologies that have evolved their marketing programs to meet a new generation of internet-savvy consumers.
Nate has delivered presentations at hundreds of industry conferences and regularly contributes to major business publications such as the Wall Street Journal, Harvard Business Review, USA Today, Chief Content Officer magazine and many others. He is also a Professional Member of the National Speakers Association.
His passion project is teaching on the marketing faculty at the Ohio University College of Business where he has built the school's first approved curriculum on inbound marketing and sales (MKT4300-100). His course produces between 180-250 inbound certified students each year. In the Spring of 2016, Nate will be working to expand the certification training to include HubSpot Certification and Practicum.
His personal goal as faculty at OU is to build an entire center of excellence around Inbound Marketing and Sales training to help address the current skills gap among marketing degree graduates. If you'd like to see his students's work and learn more about the course, you can visit OhioMarketingStudents.com.
Nate is also an active board member of OU's Ralph & Luci Schey Sales Centre, and an executive board member of Professional Marketing Advisory Board where co-chair the student engagement committee.
The following links will take you to a variety of headshots that you can use for Nate's inclusion in your event materials, online and during the event as needed. NR Media Group grants your organization full license to use these images.
---