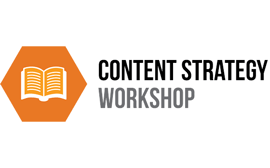 Gain a better understanding or how to brainstorm, plan, produce, and distribute high-quality and strategically-focused online content that aligns with the needs of their target audience and ideal customers.
Learning objectives for this workshop include:
A better understanding of how content marketing has evolved over the the past decade.
How to create audience personas and augment them by harnessing data and insights.
A proven methodology for facilitating content brainstorms with your team to keep ideas fresh.
How to develop and use a content road map to drive consistent production.
Duration: 4 Hours
Cost: $5750
Dates: Flexible