The concept of a "digital transformation" can mean different things to different companies. After all, not all companies have the same digital presence, either customer-facing or internally. Many organizations still manage their CRM on an Excel spreadsheet (if this is you, by the way, we need to talk), while others are hosted 100% on the cloud.
So, What Is A Digital Transformation?
Because it will look different for every company, it can be difficult to come up with a "Digital Transformation Definition". However, in general terms, it can be defined as the integration of digital technology into all areas of a company. This results in fundamental changes to business operations and added value to customers.
From higher education to health care- businesses of any size and industry can benefit from updating or upgrading their technology.
Digital transformations require organizations to make a major culture change. They must adapt to being able to stay updated with current technologies, adjust to failures, and be open to experimenting with processes and procedures.
---
---
Letting Go Of The Legacies
One of the biggest challenges with a digital transformation is being able to let go of long-standing business processes that may have been foundational to the company.
There are so many different technology tools available, and yet, a lot of industries and companies are slow to adopt.
In some cases, organizations that have been around for awhile find it difficult to let go of their legacy systems. These old systems can be a roadblock to process, if not an outright barrier, to come into 2017 and beyond.
Keeping Up With The Times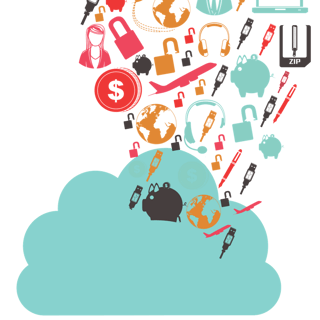 Another challenge is the rapid pace of change and how quickly technologies can become obsolete. In the time it takes to install a new technology, learn it, and practice it, a new version or a better product has replaced it.
As the pace of innovation and disruptive technology accelerates, it will only get more challenging.
Building agile technology stacks that can adapt over time and reflect innovation is a lot easier said than done. While technology can make things easier and more streamlined, there is a heavy amount of development, training, and adjusting before it can be successfully used in a business.
This heavy start-up is why many businesses shy away from digital transformations. While their old systems may not be the best, they are more comfortable that trying to learn a new technology.
So, Why Bother?
With these major hurdles in the way, it may seem mind-boggling as to why any company would want to undergo a digital transformation. While the start-up effort feels daunting, it's imperative for businesses to become acclimated with technology.
In 2017, there is an overwhelming amount of technology around us. From smart phones and tablets all the way to the looming concept of Artificial Intelligence. We live in a technology and data driven society.
Whether businesses see it or not, their customers do. Think about it- how often do you Google, or even Facebook search, a new business before visiting? Sales and specials are sent through email newsletters, customer service has moved to online chats and even Twitter.
Having an online presence, and knowing how to maintain it, is crucial to meeting buyers where they are- online.
Tools Of The Trade
On top of holding an online presence, technology is a major key to business efficiency and time management.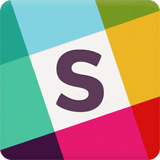 Technologies like Slack can make communications a breeze, instead of needing to send emails to coworkers for quick questions or comments. Things like Trello make organizations and processes a breeze, by creating a digital task list for companies.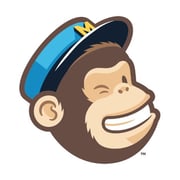 And of course we can't forget about email automation systems like MailChimp. Forget about trying to format and send out company or client wide newsletters. With email automation, companies can quickly draft emails with templates and styling, and mass send, or schedule, them in a matter of minutes.
Don't be fooled, a digital transformation is a major undertaking, especially for larger, established companies or smaller companies with few employees. When done right, businesses can carve a place in a digital market place and cater to their customers' demands and desires in an effective manner.
---