Sometimes just the mention of a "content audit" can strike fear into the hearts of a digital marketing team. Performing your first content audit can be intimidating and time consuming, but it is absolutely necessary for the health of your online presence.
If a content audit isn't a part of your regular operations at least once a year, now is a good time to add it to your calendar.
What is a Content Audit?
A content audit is the process of tracking down and organizing all of the content that your organization has produced over the years.
Most commonly, content is audited based on its SEO value. This means you look at your indexable content and analyze it using performance metrics to determine which content to keep as-is, which to update or improve, and which to remove.
Why Is A Content Audit Important?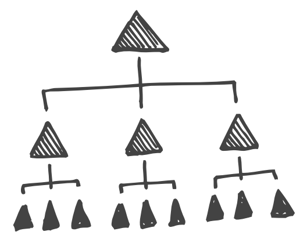 An audit is like a check up on the health of your content. It allows you to see what's working, what isn't, and what could be. Cleaning up and optimizing your content also improves the quality of your domain by removing content that is cluttering your site map and reorganizing content to make it easier for search engines to read.
Not only does an audit improve what search engines see, it improves what your web visitors and even your internal team can find and use.
As your brand grows, your team, internal systems and processes, and goals can change. Over the years, this can lead to a mess of content that is hard to navigate, leaving opportunities buried.
It doesn't matter if your content is good if people can't find it; and it doesn't matter if people can find your content if it isn't good.
How can your sales team leverage your online assets to nurture leads if they're lost in cyberspace? An audit is the perfect opportunity to assess what unused content you have and why.
When surfacing forgotten or lost pieces of content, you might even find things that are ready to go live or only need minor revisions. Rather than start from scratch, an audit can save you time and money that could be redistributed elsewhere.
Once you're done auditing, you'll have a great opportunity to do a broad analysis of what content performed well and why. You can then use that historical data to inform your strategy moving forward.
Companies that take the time to carefully perform audits can see big results.
Content that needs to be updated and made more current
Content that should be consolidated due to overlapping topics
Content that should be removed from the site
Content gap opportunities
Which content is ranking for which keywords
Undiscovered content opportunities
How to Perform A Content Audit
A content audit can be a long and lengthy process (which is why I'm going to be writing an in-depth post about how to actually conduct one next). In essence, there are five main phases of a content audit:
1. Set your goals and evaluation metrics
It's important to start with clear objectives to run your audit smoothly so set expectations before you start. Do you want to improve conversion rates, increase organic traffic, or something else?
Whatever your goal, define the metrics that influence that goal so that you know what to look for during your audit. For example – if you're trying to improve your SEO, you will want to look at current traffic, keyword rankings, and backlinks.
2. Inventory and audit your content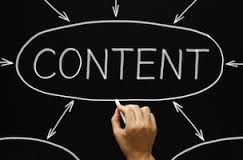 This is the most time-intensive part of the process but it's also the core of the process. Set boundaries like time frame and content type. For example, your audit may include all content downloads from the past two years, or all of your blog posts from the past three years.
Once you've set your boundaries, it's time to actually inventory your content. The common way to do this is in a spreadsheet and you can easily find pre-made audit templates to guide your process. Make sure your spreadsheet details all of those relevant metrics from Step 1.
Other ways to label your content could be by persona or industry and you should always include which step in the buyer's journey the content applies to – this helps you identify gaps in your content.
Check out these great content audit templates:
3. Take Action
Now that you've taken a comprehensive look at your content, you need to decide its fate. Which pieces make the cut, which are getting repurposed, and which are getting archived or deleted? Make an action plan to update what you need to and archive/redirect any posts that need to go and get to work.
So, those are the basic steps for performing a content audit. Doing regular content audits is crucial for the health of your digital presence. Once you get a few under your belt, the process will be easier and faster since you are paring down your content each time to be the best of the best (instead of having to sift through ten year old blogs about the start of the internet).