The concept of influencers isn't a new idea- word of mouth marketing has been around for decades and is one of the most trusted sources of brand awareness because people trust what they hear from their friends and coworkers. The idea of social media influencers, however, has gained traction with the rise of millennials in the marketplace.
Marketing to millennials requires new marketing tactics and strategies in itself, but one of the biggest ways they find brands and products is through social media influencers.
What Is A Social Media Influencer?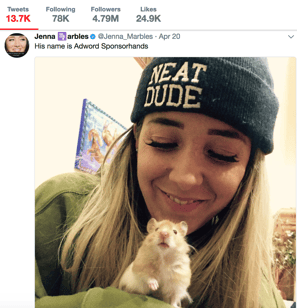 "A Social Media Influencer is a user on social media who has established credibility in a specific industry. A social media influencer has access to a large audience and can persuade others by virtue of their authenticity and reach." -Pixlee
One example of a social media influencer is Jenna Marbles.
As of September 2017, Jenna Marbles' YouTube channel had about 17.5 million subscribers and 2.5 billion video views. Her Twitter has 4.79 million followers, and those people listen to what she likes and doesn't like, and will try products and brands based on her recommendations.
Jenna Marbles has become not just a person, but a brand. She's worked as a movie producer and been a guest on popular TV shows like Ridiculousness. She also now produces a podcast with her boyfriend, is a radio show host, and has created and produced a line of dog toys
modeled after her dogs Kermit and Mr. Marbles (who are arguably also social media influencers).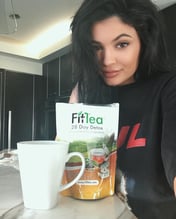 The reason people trust Jenna Marbles, is because they feel like they can relate to her and that she is like them. She doesn't make hidden agendas around promoting products, but adds her popular style of humor to them, or talks about things she actually likes and uses. Jenna Marbles is relatable.
Another example of an extremely transparent social influencer is Kylie Jenner, and the Kardashian brand as a whole. Brands will send Kylie things like weight loss teas, or teeth whitening equipment, under the thought that she may try them out and post them on her social media. Because of the vast following of the Kardashians, the distribution of word of mouth (or word of tweet) brand recognition is insane.
Why Are Influencers Important?
Millennials get a bad rep for living online, but social media sites like Pinterest and Facebook were geared for Gen X. Whether you like it or not, social media marketing is here to stay.
With the rise of this online presence, recognizing that the buying habits of people have changed, is key. Most people are Googling products, but even more people are asking their friends on Facebook for product or service recommendations. You'll notice that with the most recent Facebook update, instead of posting a status or photo, you can now ask for a recommendation in your area.
If people see someone they trust, like a social media influencer, singing your praises- guess what brand they're going to consider?
So What Does This Mean For You?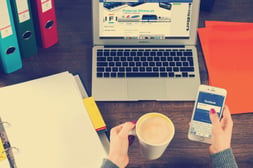 Well, it doesn't mean you need to send things to Kylie Jenner or try to get a hold of Jenna Marbles. These people are huge influencers, but they aren't the only social media influencers. Every industry has someone with the following to be an influencer, and a lot of them are probably local to you.
Look at bloggers, Twitter users, vloggers, etc., in your industry or in your local area- see who people trust. For gyms, this can be fitness bloggers. For higher education institutions, this could be a student in a high profile club or team. Then, see if those people can benefit from what you offer and if they align with your brand.
Make sure that you take the time to actually build a relationship with your industry influencers and don't just push your product on them. Inbound marketing best practices should still be how you approach potential influencers. Remember, you're essentially trying to make them your evangelists.
The reason people trust the opinions of social media influencers is because they are transparent. They're going to tell their audience if they didn't like something or if a brand doesn't have good intentions.
Also keep in mind that using social media influencers in your marketing strategy needs to be a two way street — they aren't going to promote your brand if you can't help them in some way. Trust is key, and they aren't going to promote your product if they don't believe in it.
Having a strong social media influencer marketing strategy can be an extremely successful method of growing your brand, so take the time to do your research and learn who your customers trust.
---