The past couple of years have seen huge advancements in web application systems across the board, in seemingly every industry.
Content Management Systems like HubSpot have significantly broadened their functionality and advanced chatbot AI software like Drift or Flow.ai is everywhere. Even the healthcare space has seen advancements with Columbus-based Olive AI, a software that uses machine learning and AI to automate the more mundane healthcare data tasks.
One industry that has always seemed to be behind the innovation curve, a late-adopter so-to-speak, is education (and healthcare, but that seems to be improving).
My own student experience and the work we've done in the education vertical have left me wondering, is the LMS completely cut off from any concept of innovation?
Is education so ingrained in its legacy systems and red tape that things like positive user experiences and usable data are left behind as victims?
After digging through far more LMS solutions than I knew existed, I've highlighted a few of them that seem to be more welcoming of...technology...and listed many of them below. Also included is:
Price point (when rarely provided)
Availability of integrations
Whether they're designed for corporate learning or academic
Any other important factors
This list was super helpful in my search, as it shows exactly which popular LMS's support a Developer API.

Most Innovative LMS Offerings for 2019
Ranked in no specific order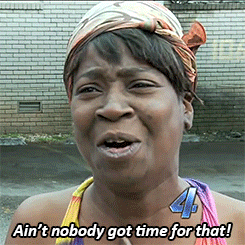 The concept of switching a new LMS will obviously require a lot more than just picking an innovative new technology. There are things like data migration, training and processes, budget, and so much more to think about.
But what you shouldn't do is struggle on with a frustrating, unusable system because the alternative seems too daunting. Ain't nobody got time for that. There are steps you can take to make sure your system implementation process is relatively smooth and pain-free.
So what are you waiting for? A good, innovative technology that is implemented correctly can save your organization time, money, frustration, and provide a solid differentiator against your competitors. Happy hunting!