You've already heard of the Harlem Shake meme. It seems everyone has these days.
Perhaps maybe you've even pulled out those crazy costume props leftover from last year's Halloween party, called your friends and produced your own version of the 30 second clip that has dominated YouTube in the previous months.
But as a marketer, would you be willing to take the risk of getting your brand involved?
In the inaugural episode #001 of the Social Restaurant Podcast, I talk with Lauren Barash, Director of Marketing at Moe's Southwest Grill, a FOCUS Brands concept.
FOCUS Brands Inc. is the franchisor and operator of over 3,300 Carvel, Cinnabon, Schlotzsky's, Auntie Anne's, and Moe's Southwest Grill locations, and is the franchisor of Seattle's Best Coffee on military bases and in certain international markets.
Lauren and the Moe's corporate team jumped on this phenomenon last month, creating the first Harlem Shake restaurant brand video.
Go ahead, turn up the speakers, click play and listening to episode #001 of the Social Restaurant Podcast.
What You'll Learn During the Interview:
How to think like improv comedic actor within your organization.

Listening and reacting strategies to create dialogue and relationships with your customers.

The story behind Moe's Southwest Grill's Harlem Shake video.

Why your entire team should be immersed in social to help overcome the layers of approval that can exist within a bureaucracy of a franchise.
Why overthinking can ruin capitalization on a social trend.
Listen Now
[Tweet ""When you allow yourself to react with your instincts, really cool and innovated ideas can come" - @LBarash"]
Additional Show Resources and Notes
Start by watching the official Moe's Southwest Grill Harlem Shake video below to get some context around the conversation.
Ever wonder how the Harlem Shake came about? The dance was first created by Albert Boyce, more commonly known as Al. B., in Rucker Park in Harlem, New York in the 1980s. Three decades later, this viral meme has now generated more than 200,00 YouTube videos. For more history, check out this article by the New York Times.
Like Us Facebook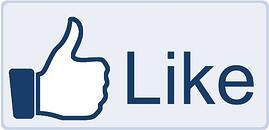 If you like what you are listening too on the Social Restaurant Podcast, why not head over to our official SRP Facebook page and like is there too.
Our Facebook fans will get continuously receive special insider tips, show supplemental materials and the chance to have back channel conversations with Nate, show guests and content sponsors.