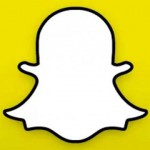 In the world of 1.2 million apps available on the App Store, it can be hard to tell which will be the next Snapchat. Snapchat is the one app developers have been trying to catch up to, as it's fan base is primarily millennials.
What is Snapchat and why you should care?
In case you don't know, Snapchat is a photosharing app. A user can take a picture and send it to another user for anywhere between one to 10 seconds, with the picture disappearing after the time runs out.
In the fall of 2011, two Stanford students launched the first version of this app and since its creation, the app has experienced rapid growth. Today, Snapchat is the method of sending over 400 million pictures per day according to a 2013 report by the CEO.
[Tweet ""Snapchat is the method of sending over 400 million pictures per day"- @TechCrunch"]
The latest updates from Snapchat include video messaging, text messaging and "stories." In addition, if you are on Snapchat at the same time as another user, users can instantly video chat or text message with each other. You can also upload a Story to Snapchat, which enables an unlimited amount of views within 24 hours of the Story's upload.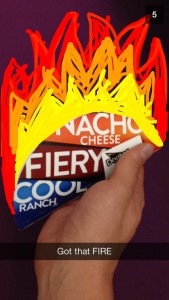 Snapchat is ranked above Google Maps, Facebook Messenger, Netflix and Skype on the Top Charts of the App Store.
Brands have even begun using Snapchat as a marketing tool, including Taco Bell.
So which app may be the next Snapchat?
The Contenders
It's clear that becoming the next Snapchat will be hard but Tinder and Facebook are playing the field...
1. Tinder
The popular dating app for millennials and more has introduced "Moments," a feature that mimics Snapchat's Story feature.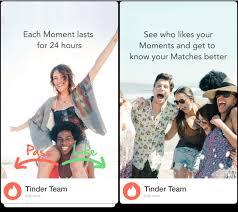 Tinder's basis revolves around a "Hot or Not" scheme where users are presented with photos of others around your location based on gender, location and the age of your choosing. If both parties "swipe right," or like each other, they can begin to message each other.
Like Snapchat's Stories, Tinder's Moments can be seen for 24 hours by your contacts, users who have also "liked" you. You can then give feedback if you like the Moment, leading to further interest and conversation, which is the ultimate goal in the dating app.
2. Facebook
Facebook's failed acquisition of Snapchat for three billion dollars led the company to give a few tasks to developers.
The first app to come of the tasks has been Poke. Though the app was available on the App Store for more than a year, it never made headlines. Therefore, Facebook took the app off the market in early May, leading some to criticize Facebook's attempt at becoming the new Snapchat.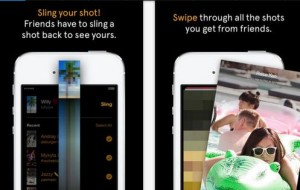 Facebook tried again, however, with Slingshot. Slingshot was "accidentally" released on June 9th and afterwards was retracted, yet rumor has it that it's supposedly still in development. Users who previewed the app found that in order to view a "sling," they must first send a picture, as opposed to being able to open a picture whenever, as with Snapchat.
What Will be the Next Snapchat?
Will Slingshot ever come out of development or will it find a demise like Poke?
Overall, Tinder and Facebook have a long way to go to battle the ranks of Snapchat. It'll be interesting to see who comes out on top and who eventually flops.
What do you think is the next Snapchat?