Did you know 77% of America's hops come from the state of Washington, yet most Americans live within 10 miles of a craft brewery?
In episode #041 of the Social Restaurant Podcast, I welcome Jarod Kelly, Chief Happiness Officer of Hopjacks, a Pensacola, Fla. based restaurant with five unique locations vested in the craft beer business. Yes, you read that title correctly- Jarod is in charge of keeping everyone happy from 112 taps at one location to an interactive wine menu at another.
After 17 years in the restaurant business from fast food to fine dining, Jarod has found his niche in a combination of family dining and late night eats.
You'll also want to hear more about The Tin Cow, a Hopjacks location with spiked milkshakes to complement their great burgers.
Go ahead, turn up the speakers, click play and listening to episode #041 of the Social Restaurant Podcast!
What You'll Learn During the Interview
How you can receive the title of Chief Happiness Officer in your business
How a restaurant with a kitchen open until 2 a.m. maintains a family-friendly appeal
Jarod's strategy for social media across multiple locations
What the craft beer business can do for a restaurant
Jarod's advice for creating a successful business
Please Support Our Sponsors
Social Restaurant Podcast is made possible by Netbase. Please show them your support!
Do you understand how social media analytics can help your executive team make better marketing and operational decisions? Learn how in a LIVE webinar from Netbase and Arby's social media manager Josh Martin on May 28th at 10AM PST / 1PM EST. Josh is the man behind the now infamous Grammy's tweet to Pharrell Williams that won his brand all kinds of attention on social media.Learn more at http://bit.ly/Netbase-Arbys-CS
Listen Now
[Tweet "Advice to entrepreneurs? "Surround yourself with great people" @Hopjacks Jarod Kelly"]

Leave Us a Voicemail
Did something from the show strike a chord with you?
Go ahead and use our Speakpipe widget to leave the producers a voicemail with your comments! We'll try to feature it on next week's show!

Additional Show Resources and Notes
Sara and I discuss the article of the week, all about Foursquare. The start up has launched a new app called Swarm.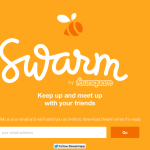 This has prompted restaurants to think about how they can maximize their presence on the site, and newBrandAnalytics can help.
For more on how Hopjacks has tackled social media, see the Hopjacks twitter, Pot Roast and Pinot twitter, or The Tin Cow twitter.
Hopjack's unique brand strategy and great craft beer business has launched it to become one of Draft Magazine's "Best Beer Bars" nationwide! Kudos!
Like Us On Facebook
If you like what you are listening to on the Social Restaurant Podcast, why not head over to our official SRP Facebook page and like is there too.
Our Facebook fans will get continuously receive special insider tips, show supplemental materials and the chance to have back channel conversations with Nate, show guests and content sponsors.