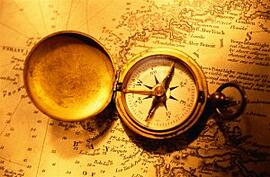 One of the things I'm doing this month is preparing to have my friends at Oxiem do some work on my blog. In 2011, I plan to look at my blog as a profit center.
Don't worry, I'm not going to go all uber-affiliate on you or anything, but I am planning to endorse some of the products that I've been using in my won business.
Tools like Freshbooks (affiliate link) and Tungle are examples of the types of stuff I'm going to start with. Why? I like using them and they've added value to my business. Maybe they will to yours also.
I Heart InnoBlogs
One of the other products I endorse and help implement is Tom Williams' brainchild. InnoBlogs (partner link) is a collaborative blog platform that allows for Human Business Teams of bloggers in companies to stay focused and consistent in how they produce blog content on behalf of their business. We're using InnoBlogs with Incept and The Pert Group (both are clients, Pert is still in development).
I like the system and feature set that Tom and Andrew have built so much, that I'm even moving nateriggs.com from WordPress to InnoBlogs. I want to be in the system full-time so I can play and experiment, and bring more of you to contribute your ideas here. InnoBlogs will make that much more efficient.
Calibrating Your Compass
When you are a blogger, you need (and have) a compass. If you are on WordPress, Blogger or just about any other platform available, you probably already use categories and tags to organize your posts. There are a lot of advantages that come from using these options - in the form of search engine optimization (SEO), as well as easier navigation for your readers.
Categories and tags are, in a sense, a compass for both your blog readers and your own content generation efforts. But how do you determine the categories and tags upon which you will place your content focus? How do you keep the list of categories and tags from growing so large and scattered it's no longer manageable. How do you prevent the proverbial content organization mess?
Start With a Map
Compasses only work as well as the map against which they are laid.
One of the ways I'm making sure that my blogging compass is pointed in the direction I want to go is to use simple mind maps to brainstorm all the words and phrases that are important to me. Once they are out in front of me, the next step is to start organizing.
5 Steps to Your Categories & Tags
Here are some basic steps you can follow to do your own:
Lay out your mind map. You can use paper, a whiteboard or digital mind-mapping tools. I'm a big fan of MindNode Pro, but there are plenty out there to choose from.
Learn what's important to your readers. How do you know what matters to your readers? Easy. Ask them. You can do this in posts or through surveys and polls. SurveyGizmo or PollDaddy are two that I've used in the past with good results. Take some time mulling over the data and pay special attention to any written comments you receive. There are usually good ideas you can use there.
Write down 1-3 word phrases that matter to your readers to begin your map. Start with a goal of developing 5-7 overarching categories for your content. The broader, the better.
Once you have your 5-7 words or phrases, circle them. If you are using MindNode, it will automate this. One by one, go through each category you've written down and develop 7-10 words or phrases that are subsets of each of those categories. It will look something like this when you are done:

Once you have something that looks like this, put it away for a few days. We humans have tendencies to get married to our own ideas at times. Sometimes letting your work sit off the radar for a few days and then revisiting it, with a fresh set of eyes, can help you make significant improvements.
What's your take? Do you do things differently? What can you add?