The "Farm to Table" movement is on just about every restaurateur's mind
in 2014.
Consumers are demanding things like organic and locally grown produce, grass-fed beef and free range eggs. And yet, not many chains have figured out how to execute Farm to Table well – let alone all the other actions that support truly sustainable business.
My guest this week comes from a brand that lives and breathes sustainable throughout their system, so much so that it's a core part of their brand marketing as well as their family values.
In episode #026 of the Social Restaurant Podcast, I talk with Cynthia Hess, Training and Human Resources Director of Elevation Burger, a Washington D.C.-based fast casual franchise that prides itself on the sustainability of their system, serving food that's better for you and better for the environment as well as their passion for delivering the ultimate customer experience.
Cynthia Hess also plays the role of big sister to Hans Hess, Elevation Burger's founder. Our conversation dives into how she and her family have successfully mixed business and family to make Elevation Burger one of the hottest international better burger franchises in the game.
Go ahead, turn up the speakers, click play and listening to episode #026 of the Social Restaurant Podcast.
What You'll Learn During the Interview
How to balance work and family and where to draw the line between both entities.
The importance of creating strong relationships with local family farms to maintain a sustainable business with quality, clean ingredients.
Why it will take pressure from both consumers and the restaurant industry to create a larger demand for more production of higher-quality meats and organic products.
The benefits of being an integrated system by balancing your restaurant's intake and output to achieve sustainability.
Learn how Elevation Burger expanded into the Middle East and gain insight on how to translate an American brand overseas.
Please Support Our Sponsors
Social Restaurant Podcast is made possible by On Scene Productions and Netbase. Please show them your support!
Listen Now
[Tweet ""To serve quality food with a smile and develop relationships while doing it is the highest satisfaction." - Cynthia Hess"]
Additional Show Resources and Notes
In this week's restaurant news, we discuss an article from Restaurant Hospitality titled "Kids' Dining: Time to Get on Board With Babies?" What do you think? Should children be accepted at upscale restaurants? Tell us your thoughts by using the Speakpipe comment tool.
Throughout the interview, Cynthia shares her experiences working in the family business. Pictured here is her brother, Hans Hess, founder of Elevation Burger. The two started working in the restaurant business as kids!
Elevation Burger lives by the mantra of serving food that's better for you and for the environment. From 100% USDA-certified organic, 100% grass-fed, 100% free-range, 100% ground-on-premises beef and fresh-cut fries cooked in 100% heart-healthy olive oil, their food is not only mouth-watering but healthier. Check out their menu to learn more.
Cynthia states that the key to sustainability is being an integrated system. One way Elevation Burger has implemented this model is through their creation of the recycled olive oil program. Read this QSR Magazine article for more detail on the franchise's bio diesel efforts.
The Latifa Tower, also known as the "Elevation Burger Tower" is franchise's Dubai location. The tower received this name by its 18-by-14 square foot Elevation Burger sign, which made it the largest puck sign in the country. Learn more about this marketing technique by reading this Fast Casual article.
Like Us Facebook
If you like what you are listening to on the Social Restaurant Podcast, why not head over to our official SRP Facebook page and like is there too.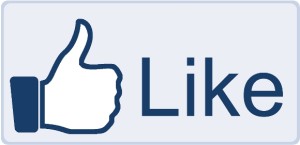 Our Facebook fans will get continuously receive special insider tips, show supplemental materials and the chance to have back channel conversations with Nate, show guests and content sponsors.